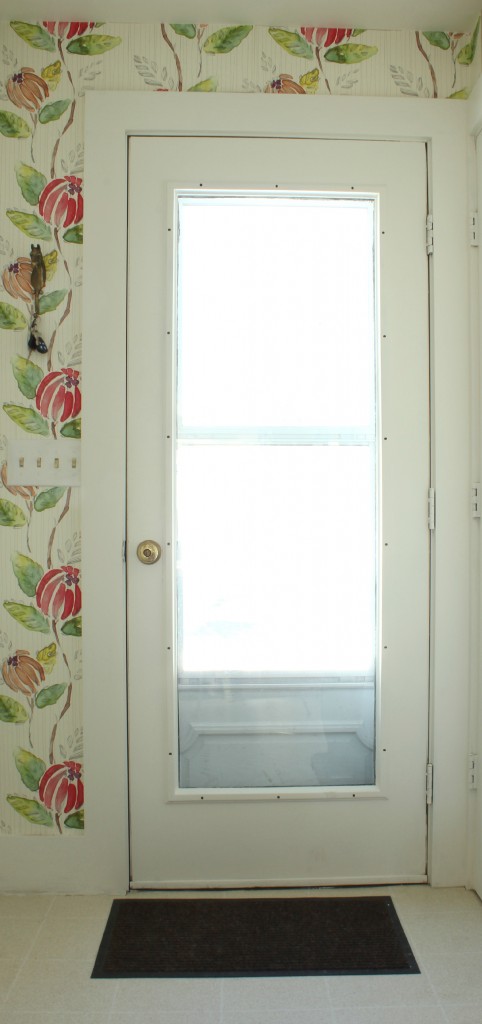 It is done.  I lived through the wallpapering.  Below is the before of the hallway … dark coffee colored walls and trim … making this small space look even smaller.

First, I started with the trim.  I gave it a fresh coat of Benjamin Moore Regal Select in White Dove.  It immediately brightened up the room and made it feel bigger.  The next day was wallpapering day and I thought of every excuse as to why I shouldn't start this project.  Finally, it was getting to be 2:00 in the afternoon, and I couldn't think of any more excuses.  I had to dive into the deep, dark, cold waters of wallpapering.  At least that was how I remembered it.
 I haven't had a lot of experience wallpapering, but the few times I've attempted it, there were always problems.  One time, years ago, a good friend of mine helped me wallpaper a room.  When we were all done, we decided to take a break.  When we came back to the room 15 minutes later to admire our work, and all the paper was on the floor.  It had just rolled off the walls and onto the floor.  I guess we needed to size the walls.  My friend even helped me put it back up.  Now, that is a good friend.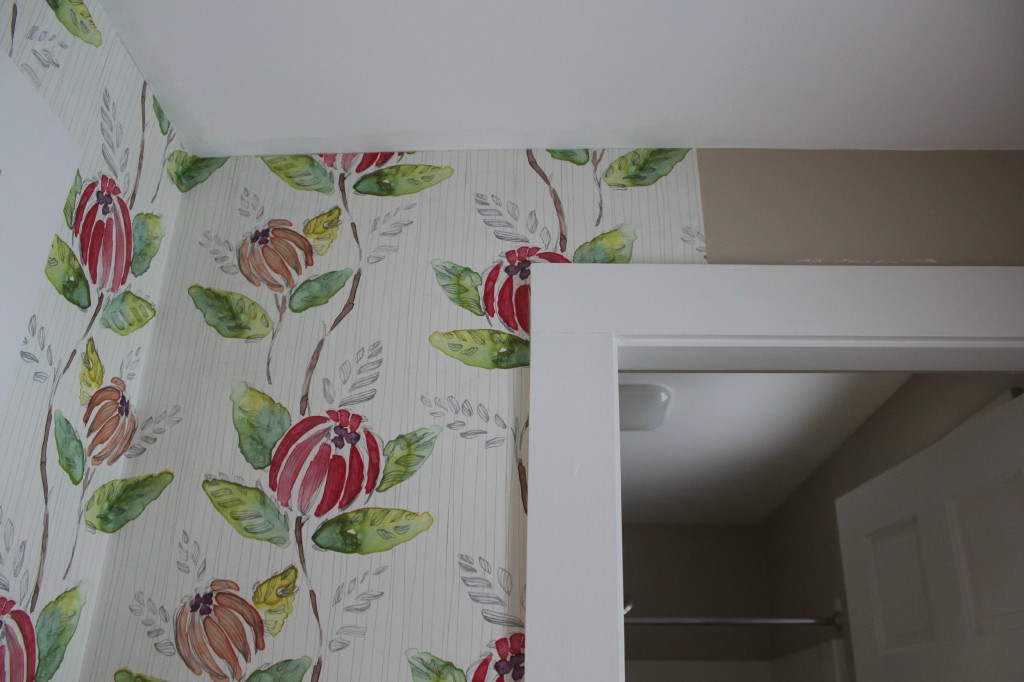 This Painted Tulip wallpaper by Over and Over boasted that it had SureStrip technology.  SureStrip backed wallpaper claims to be the world's easiest wallpaper.  It uses words like revolutionary and environmentally friendly in it's description, and says it's new adhesive technology made it easy to install with no "booking" required.  I was a sceptic.  But I can attest to it's claims.  They are true.  It was the easiest wallpaper I have ever installed.  There weren't any air bubbles to deal with either.  I'm guessing because it is a vinyl free, breathable wallpaper.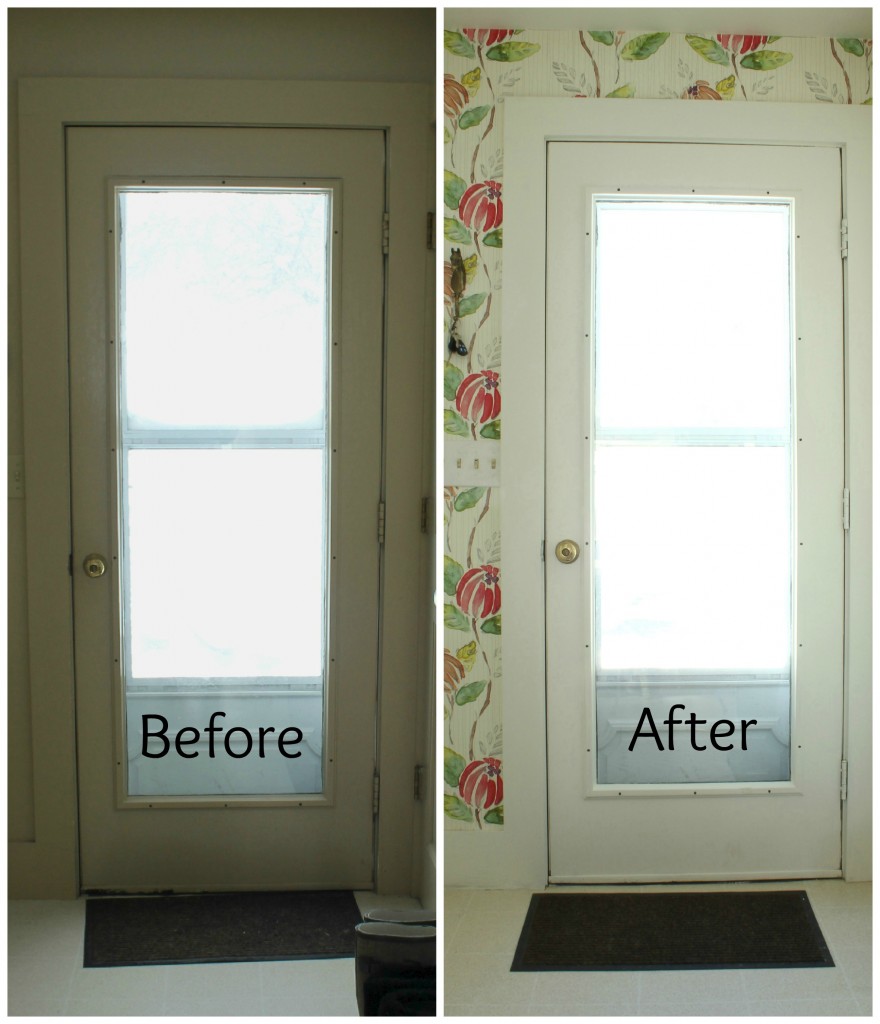 There was one more claim it made.  It claims to be easily removable … that it will come off  in strips … no tools necessary, and the removal process will not damage the walls, but I won't be able to attest to that claim for a while.  I really like how it looks.
I'll be showing you how I made a school house light for less next time.
In case you are wondering where I've been, my computer has been having some issues and it has been down since Saturday, so it has been really hard to post, but it should be fixed this weekend, so that I can get back to a regular posting schedule.
Sharing with: