Paint by Number Wall Update
I recently found a few more paint by numbers on Etsy (one of my fav places to look for them).  They were not framed.  I thought it would be easy to find inexpensive oak frames, but I couldn't find them anywhere.  Well, what I mean by anywhere is Walmart or Target.  I thought about hanging them without frames, but then my sweet husband said he would make me some.  How lucky am I?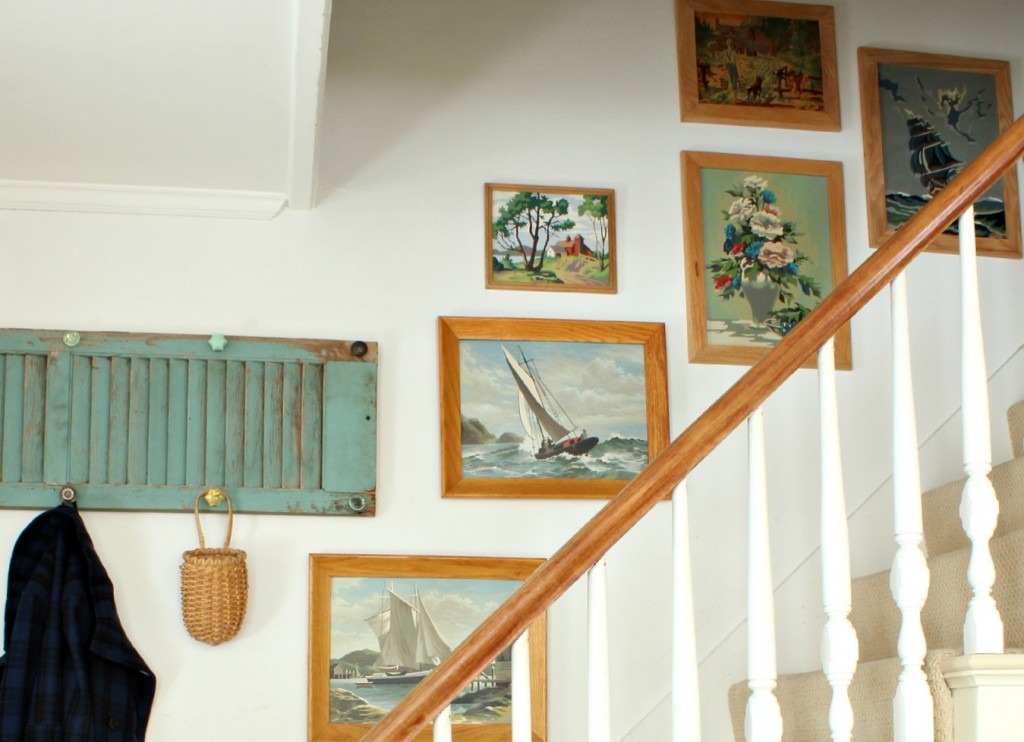 Last week, I found this Etsy shop called StudioLiscious.  They make these paint by number art blocks (below) out of recycled 1/2″ thick birch plywood scraps. Then, they use a process that involves manually transferring the pigments of an archival print onto wood.  Can you believe they are only $20 – $22?  I'm kind of liking the shapes, and  I am thinking about getting one.   These, I would hang without the frame.  I really like the sizes and vintage coloring.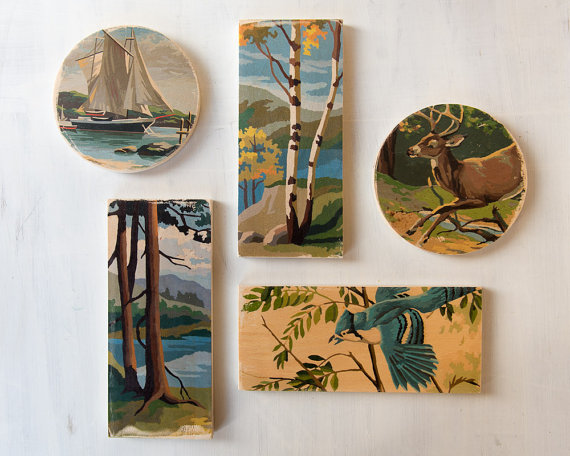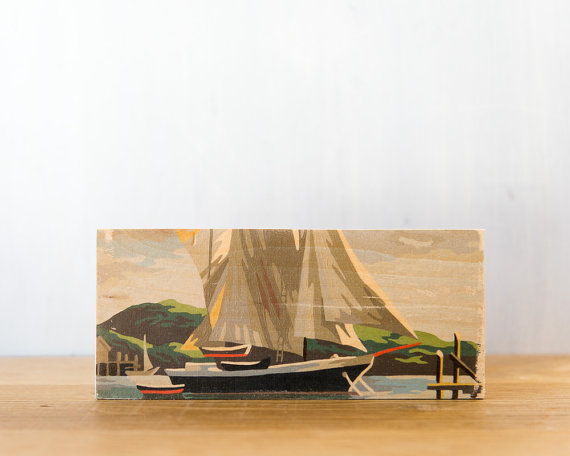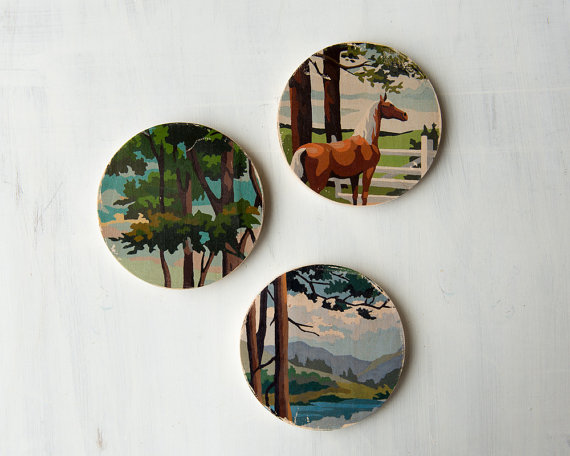 What do you think … should I get one?  I'm thinking … yes. Valentine's Day is right around the corner.  I'd rather have one of these than a box of candy any day.  (Hint … hint … Honey.)
Sharing with: