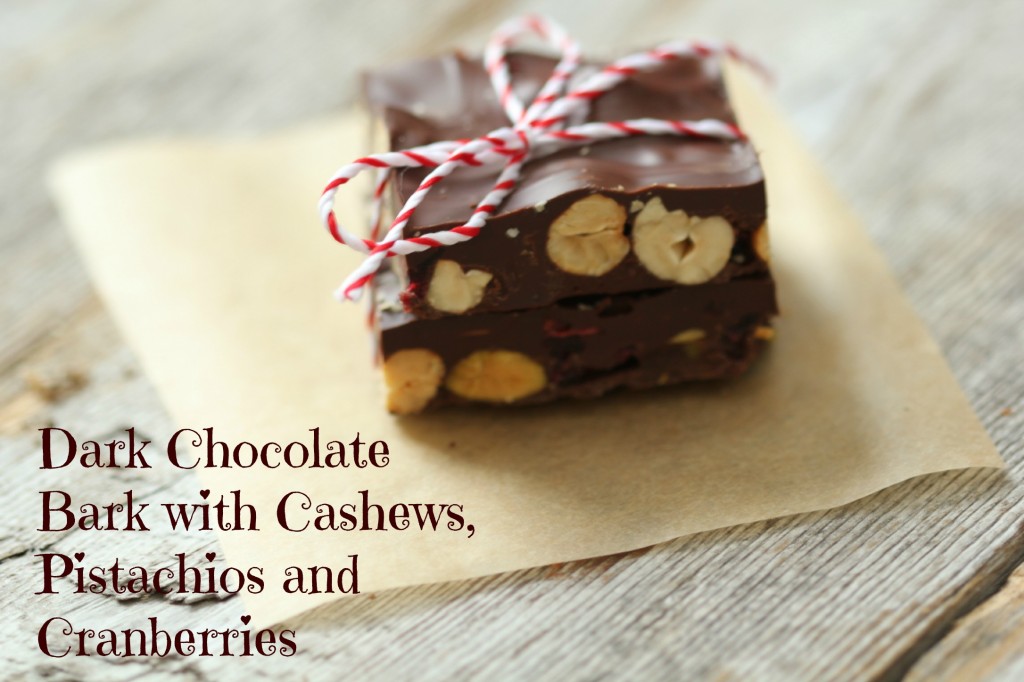 With Valentine's Day around the corner, I thought I would share one of our favorite candy recipes – Dark Chocolate Bark with Cashews, Pistachios and Cranberries.  The intense chocolate flavor combined with the salty cashews, tart cranberries and hint of pistachio is heavenly.  It disappears quickly whenever I make it.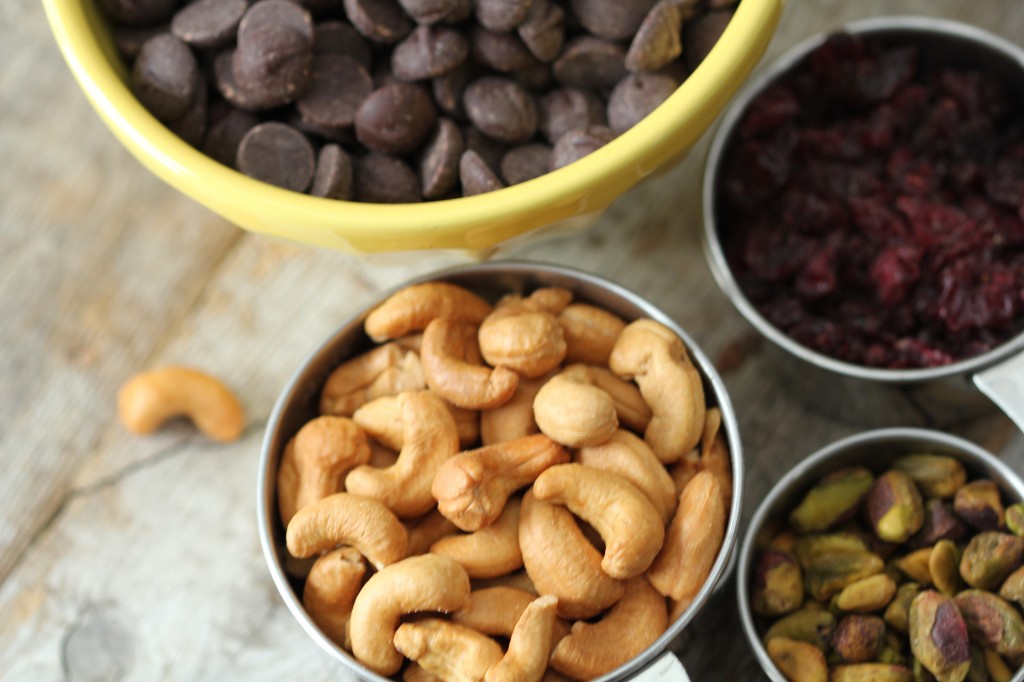 There are only four ingredients in this recipe:
2 – 10 oz. bags Ghirardelli 60% Cacao Chocolate Baking Chips*
1 cup whole roasted, salted cashews
1/2 cup dried cranberries
1/4 cup roasted, shelled pistachios
*If you don't like dark chocolate you can substitute semi-sweet or milk chocolate.
1. Line a 13″ x 9″ baking sheet with parchment paper.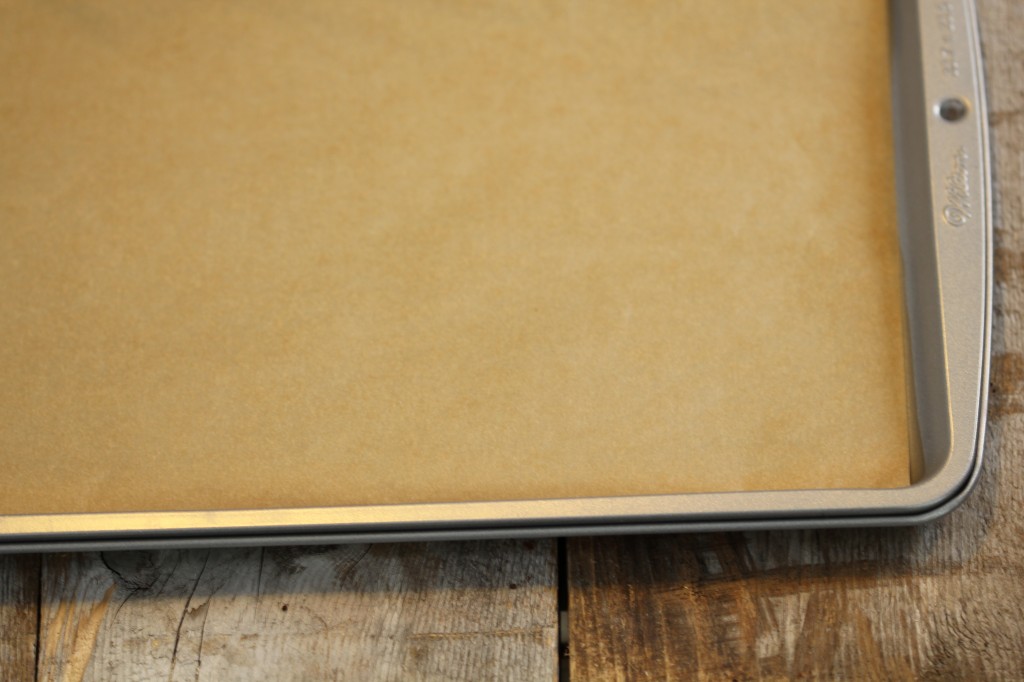 2. In the top of a double boiler over simmering water, melt the chocolate chips stirring until smooth.
3. Spread a 1/4 of the melted chocolate into a thin layer on the parchment covered baking sheet.
4. Sprinkle the nuts and cranberries over the chocolate layer and press down with the bottom of a measuring cup.
5. Pour the rest of the melted chocolate on top of the nuts and spread evenly.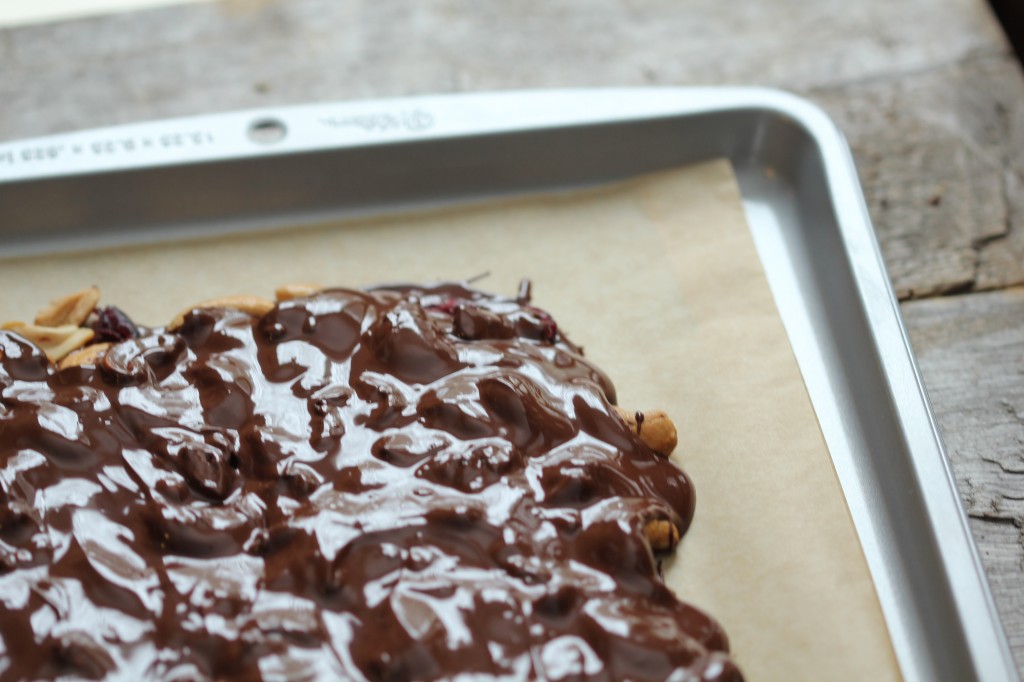 6. Let cool completely until firm.  Cut into squares or break into pieces.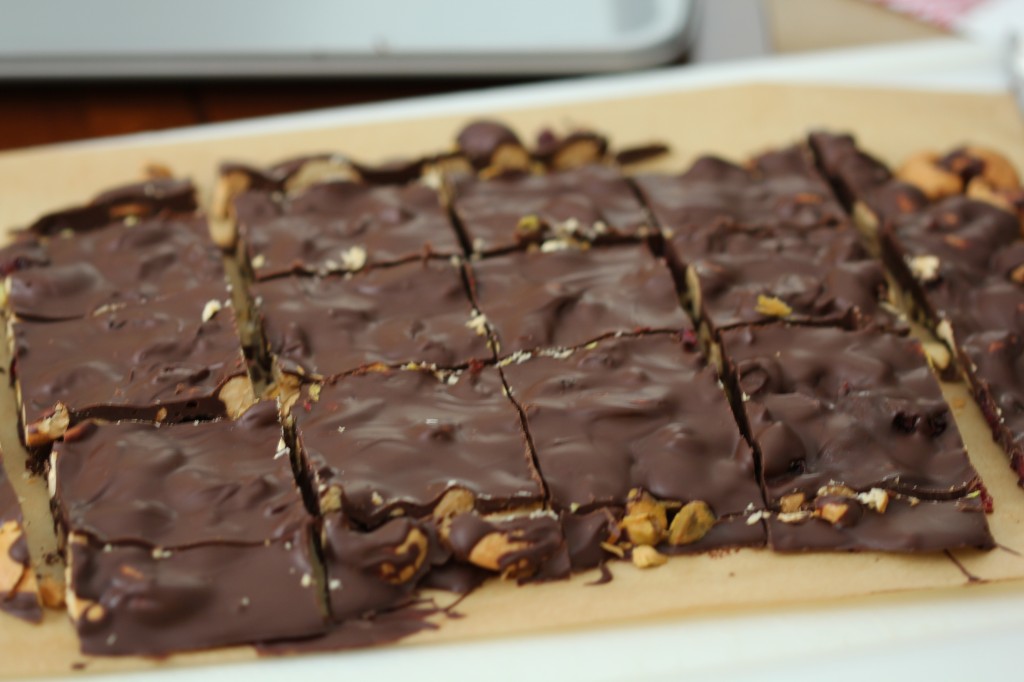 It makes a great Valentine's treat.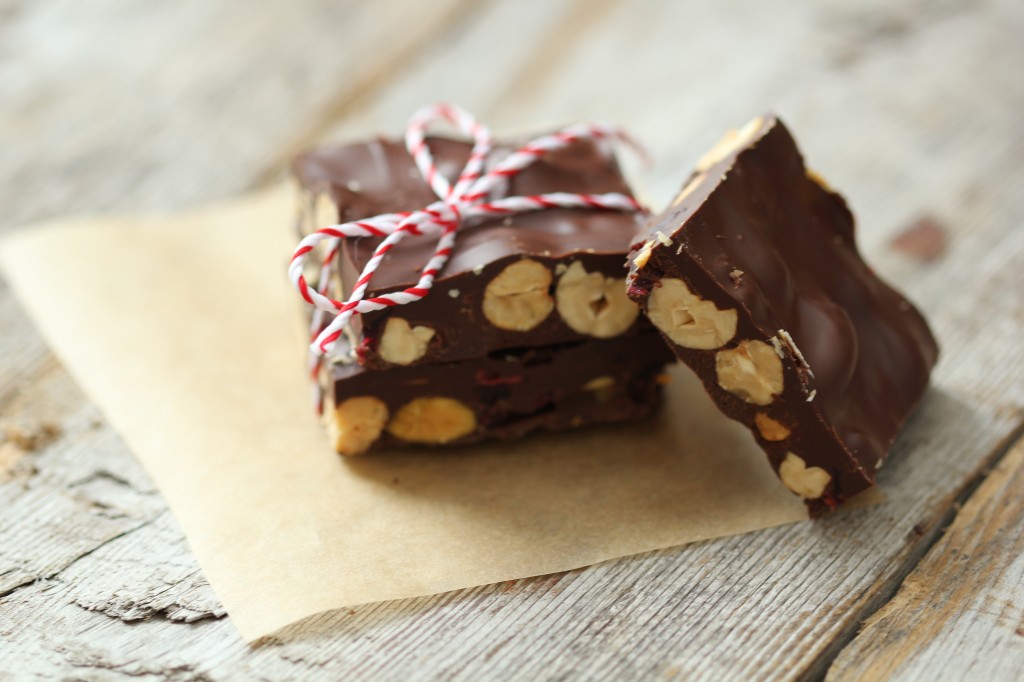 Here is a printable recipe.
Dark Chocolate Bark with Cashews, Pistachios and Dried Cranberries

Print recipe
Ingredients
2 bags 10 oz, Ghirardelli 60% Cacao Bittersweet Chocolate Baking Chips
1 cup Whole Roasted, Salted Cashews
1/2 cup Dried Cranberries
1/4 cup Roasted, Shelled Pistachios
Directions
| | |
| --- | --- |
| 1. | Line a 13" x 9" baking sheet with parchment paper. |
| 2. | In the top of a double boiler over simmering water, melt the chocolate chips stirring until smooth. |
| 3. | Spread a 1/4 of the melted chocolate into a thin layer on the parchment covered baking sheet. |
| 4. | Sprinkle the nuts and cranberries over the chocolate layer and press down with the bottom of a measuring cup. |
| 5. | Pour the rest of the melted chocolate on top of the nuts and spread evenly. |
| 6. | Let cool completely until firm. Cut into squares or break into pieces |
Sharing with: