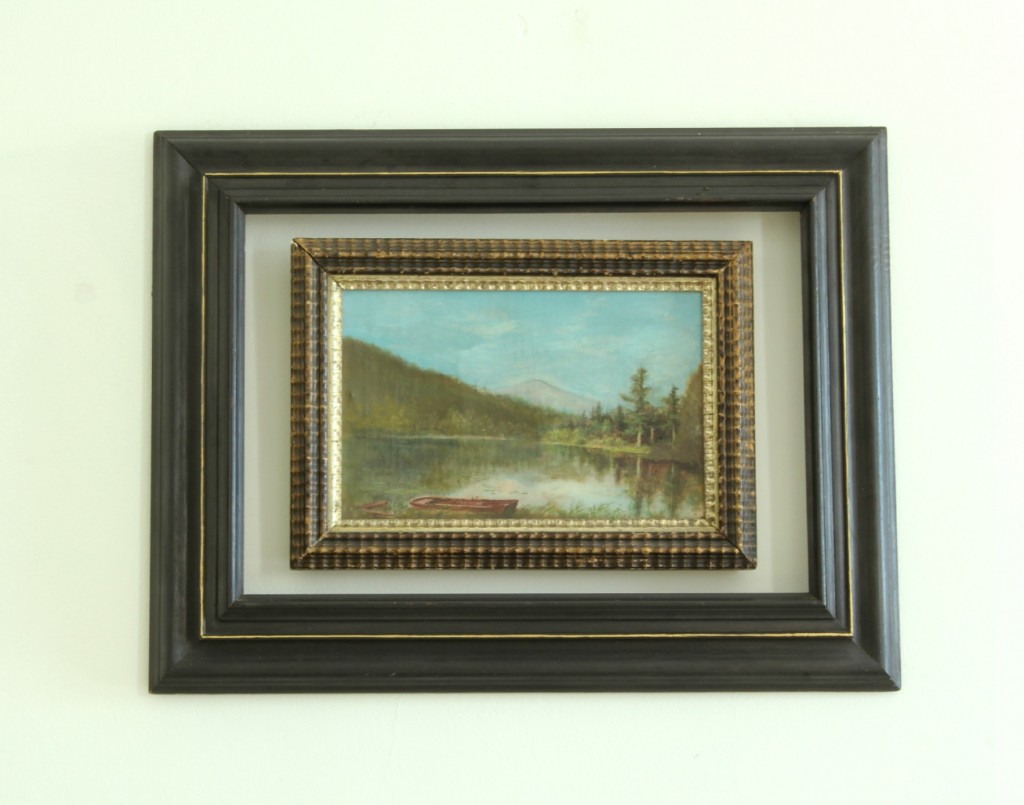 It took me about a minute to add some gold leaf details to the plain black frame that surrounds the antique frame above.  I used a gold Sharpie oil based paint pen.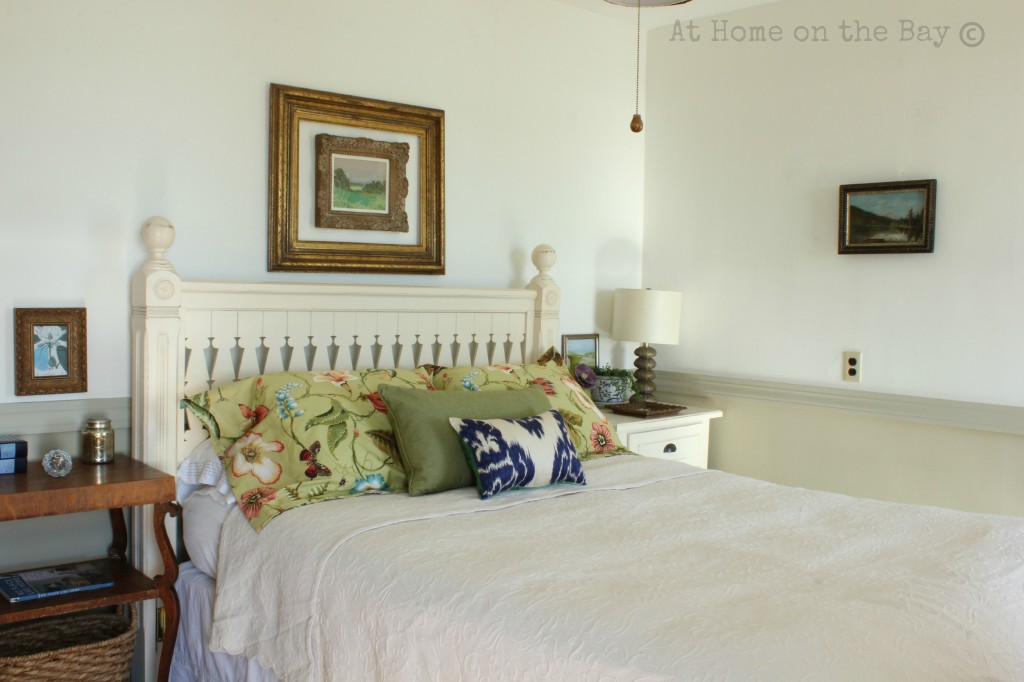 Remember this picture of our master bedroom?  I felt the oil painting on the side wall was too small for the space, but it is a really beautiful piece, and I wanted to use it.  I was hoping to someday find a frame to hang around it like I did on the headboard wall.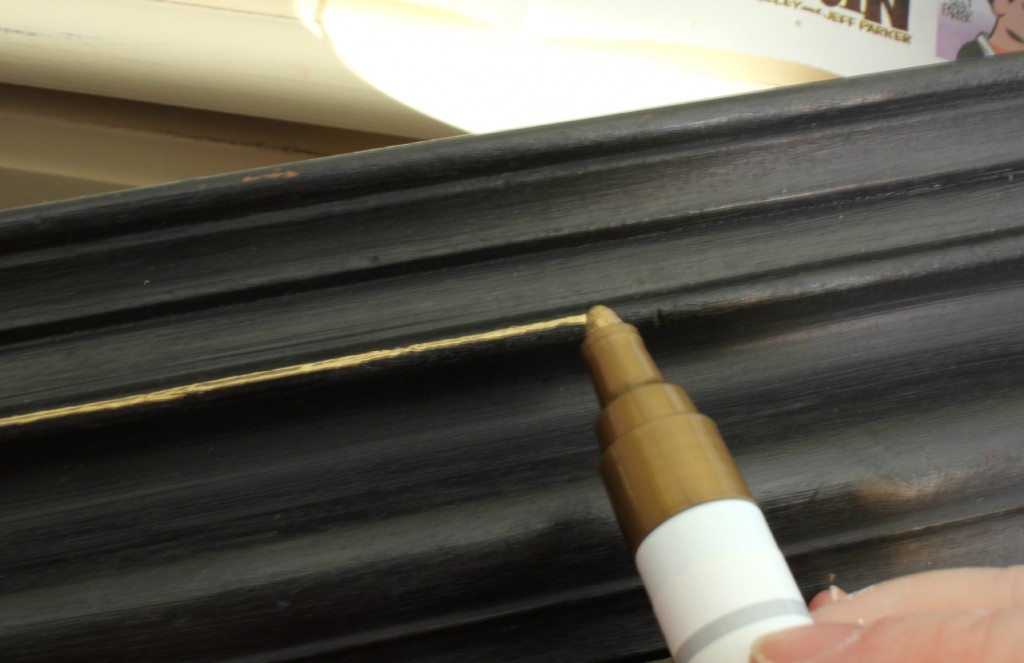 I finally found one – a solid black frame for $3 at an estate sale.  It was the right size, but I wanted to add a little gold detail, so that it related to the frame around the painting and the gold in the rest of the room.  I just followed a divot that was already on the frame.  It was so easy …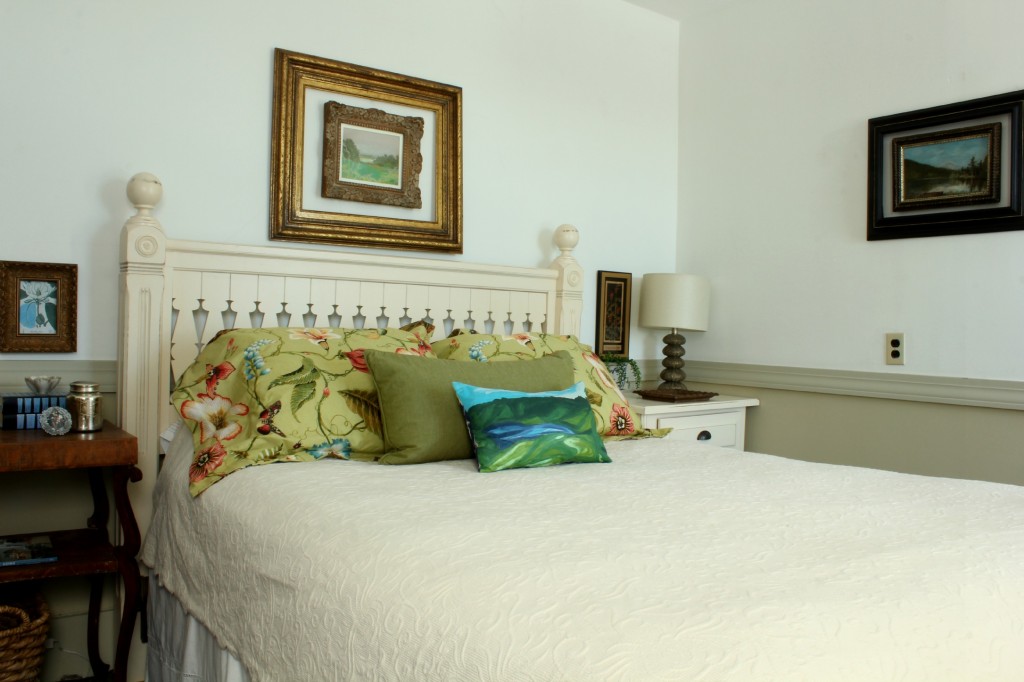 and remarkably looked like gold leaf detail.  Sometimes it's the simplest things that are the most rewarding.
Sharing with: