Did you know this blog will be one year old on January 1st?  This year was full of many projects and I thought it might be fun to round up the five most popular posts from 2012 for nostalgia's sake.  These are the top five most viewed posts.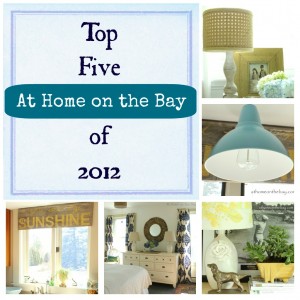 1.  Sunshine Window Treatment : This was by far the most viewed post of 2012.  The funny thing to me is, I really didn't do much here except hang a sign I bought through an Etsy shop.  In fact my husband did the hanging of the sign, so I really didn't do anything.  I do love how it looks though.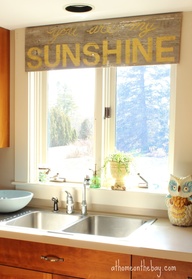 2. Master Bedroom Reveal:  This post received the most comments with the curtain fabric being a favorite.  This room was fun to transform for me, and some of the projects I worked on for this room became popular posts too.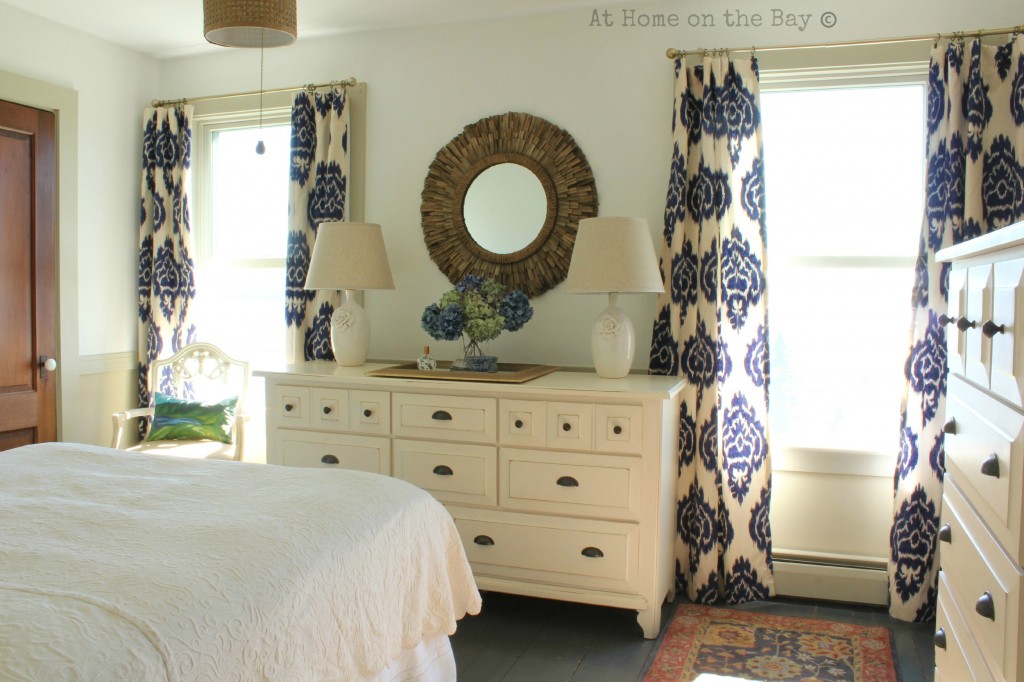 3. DIY: Horchow Inspired Lamp Shade: This is an example of something I made for the Master Bedroom that turned out to be a popular post.  This shade was inspired by a natural cane lamp shade I saw on-line at Horchow.  I was able to make my own for a fraction of the price.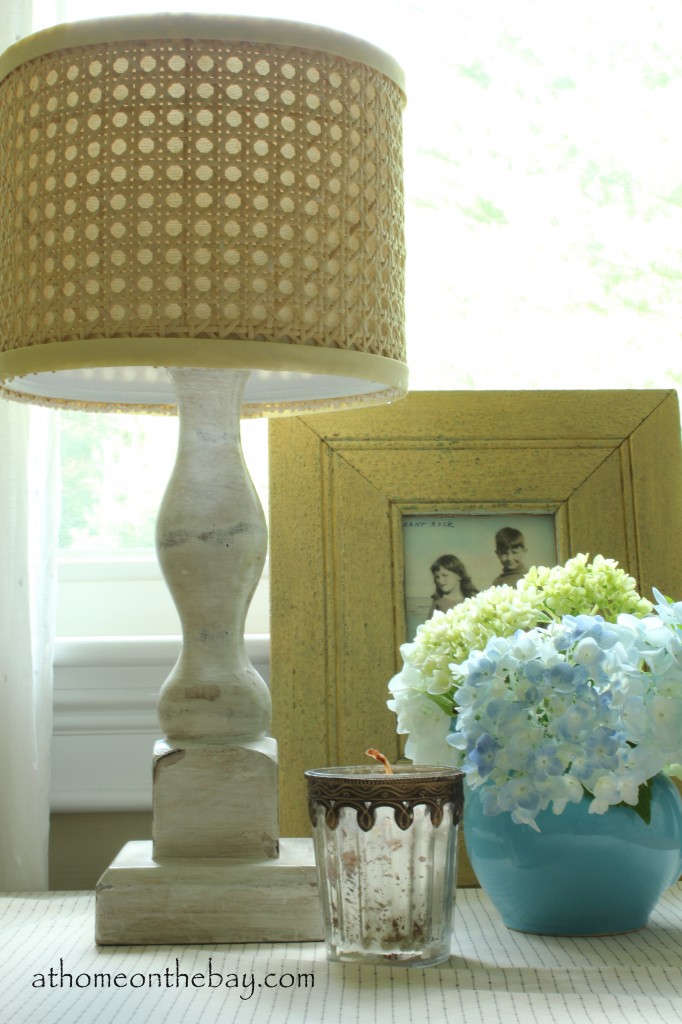 4. Ikea Hack Barn Light : I bought a Foto light fixture from Ikea added some spray paint and had my husband wire it into the existing recessed light opening.  It made a huge difference in the kitchen.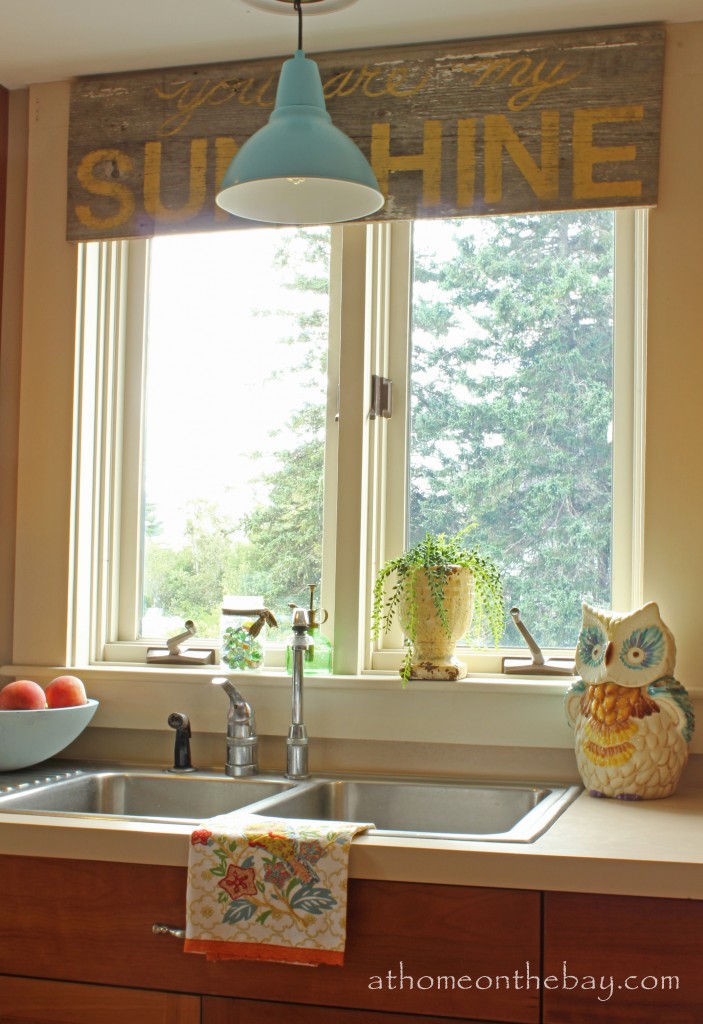 5. Turning a Vase into a Lamp :  I found some $10 vases at HomeGoods and transformed them into lamps by using a lamp kit.  The pair of them are in the Master Bedroom.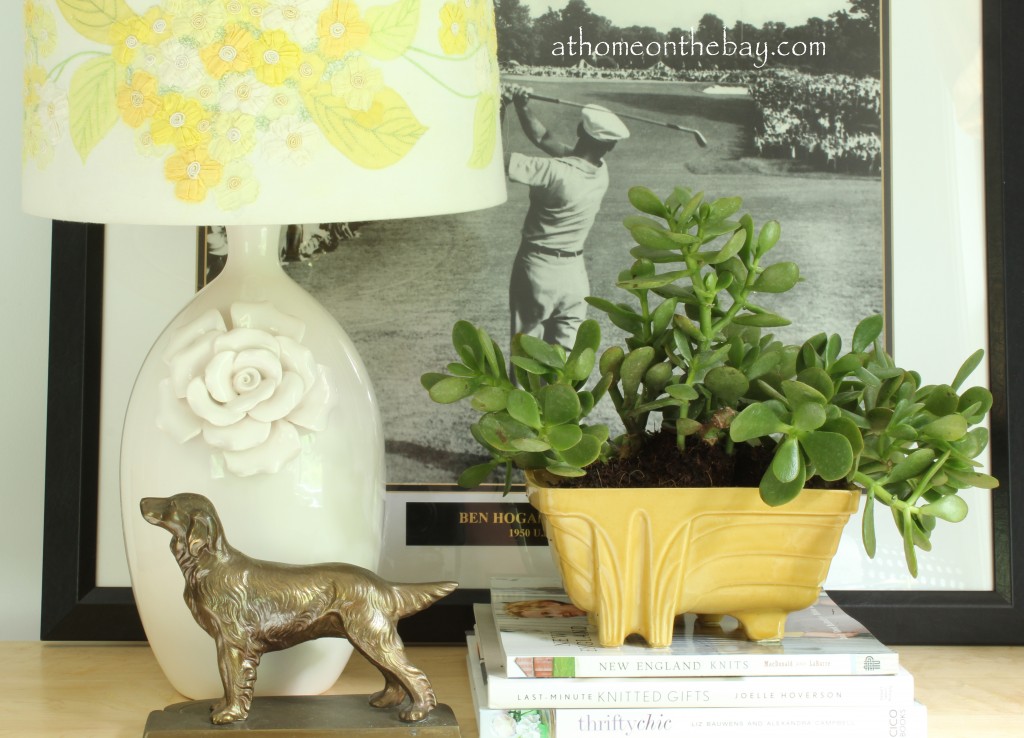 You can visit the Projects page for a full list of projects and pictures from this past year.  I am really looking forward to 2013 and some of the projects I have planned.  I'd love for you to come back on New Year's day for a Blogiversary Giveaway to help me celebrate one year.
Happy 2013!