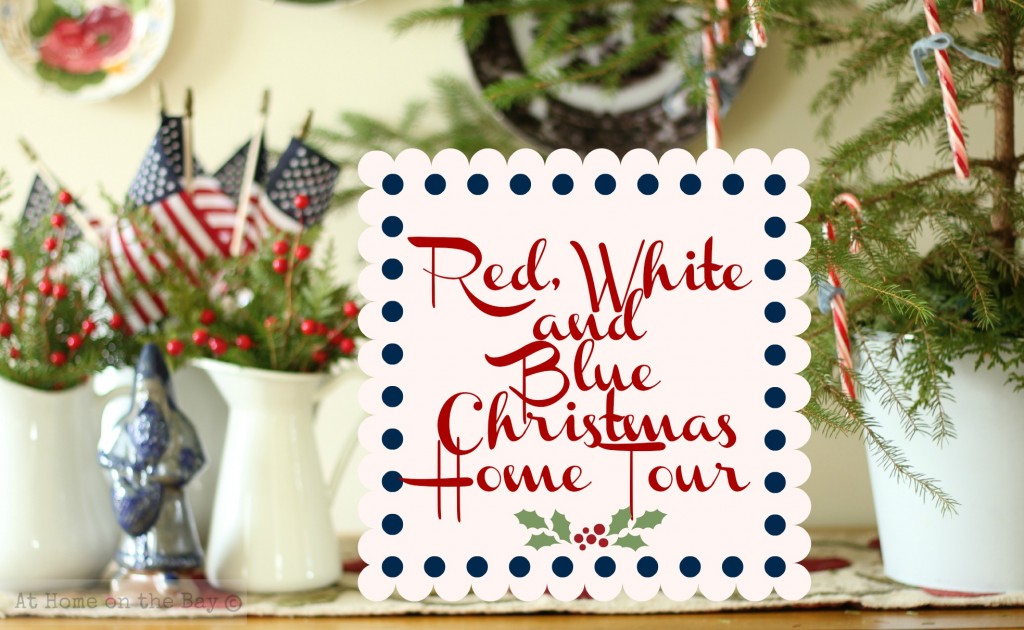 Welcome to my Christmas home tour.  I'm celebrating the season with a little red, white and blue this year.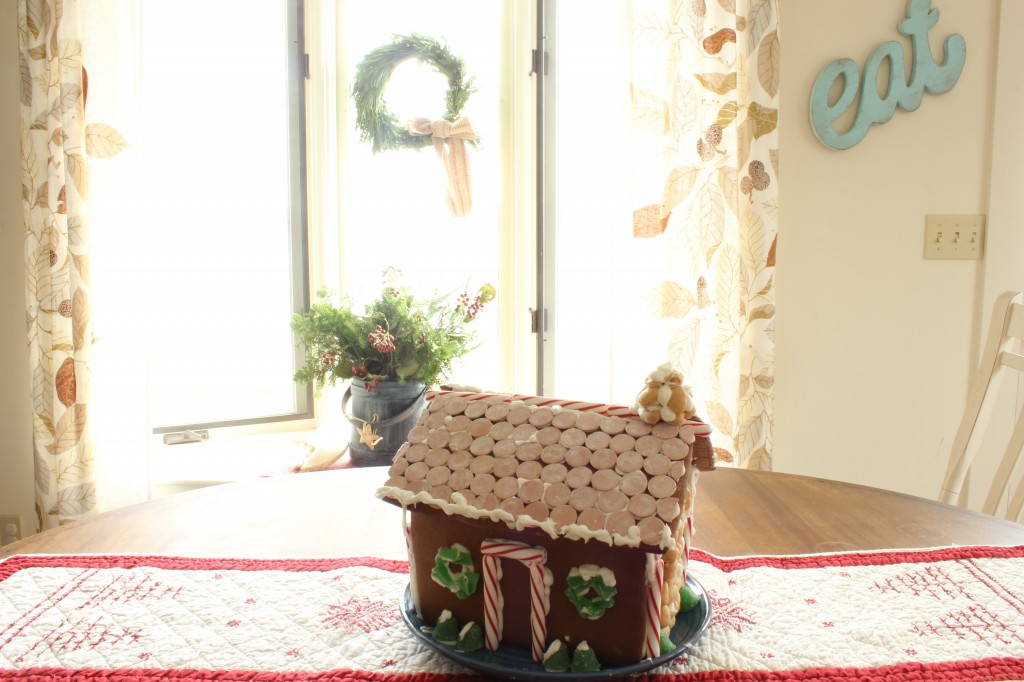 You may have seen some of the pictures in previous posts, but there are a few new pictures too.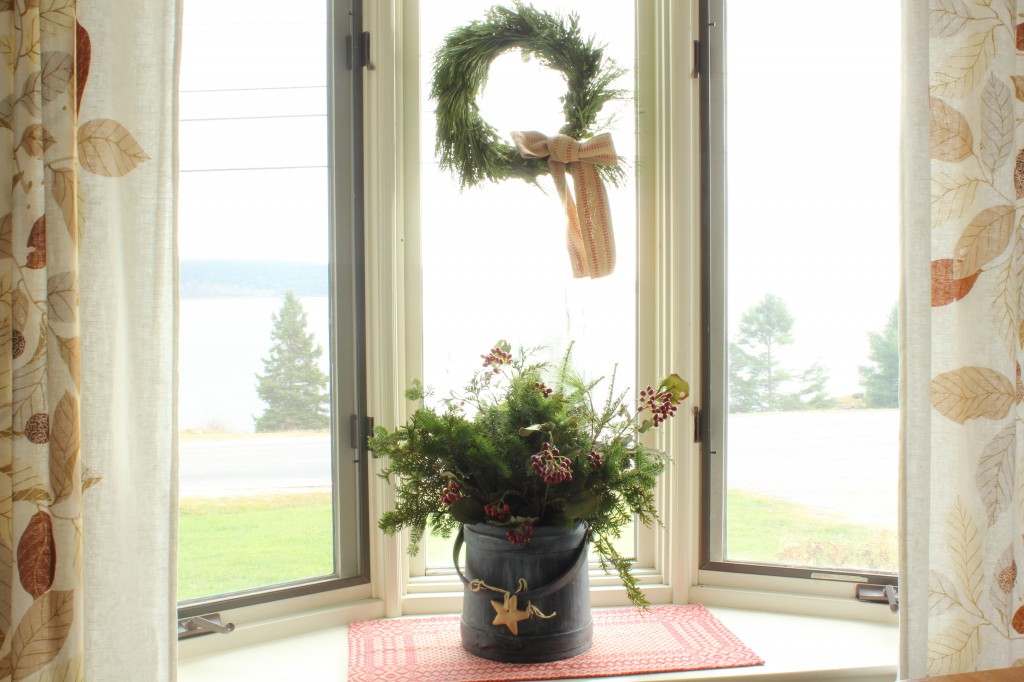 The old blue bucket or firkin belonged to my mother-in-law.   It was one of her wedding gifts.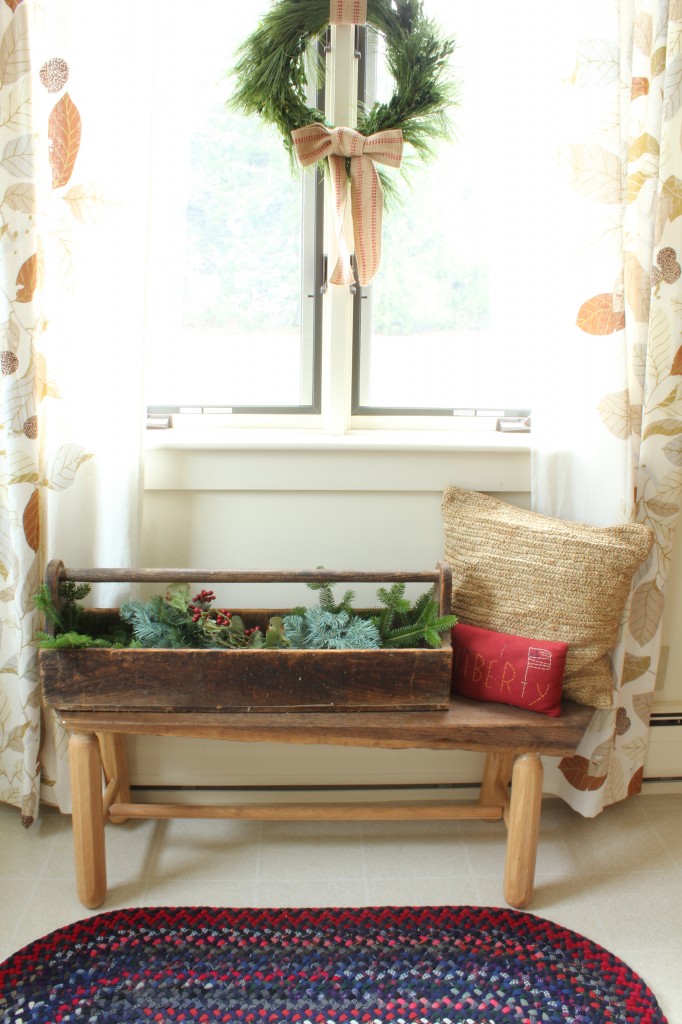 I rescued the tool box from my husband's workshop.  It was holding old saw parts.  The liberty hand-stitched pillow adds a little Americana to the kitchen bench.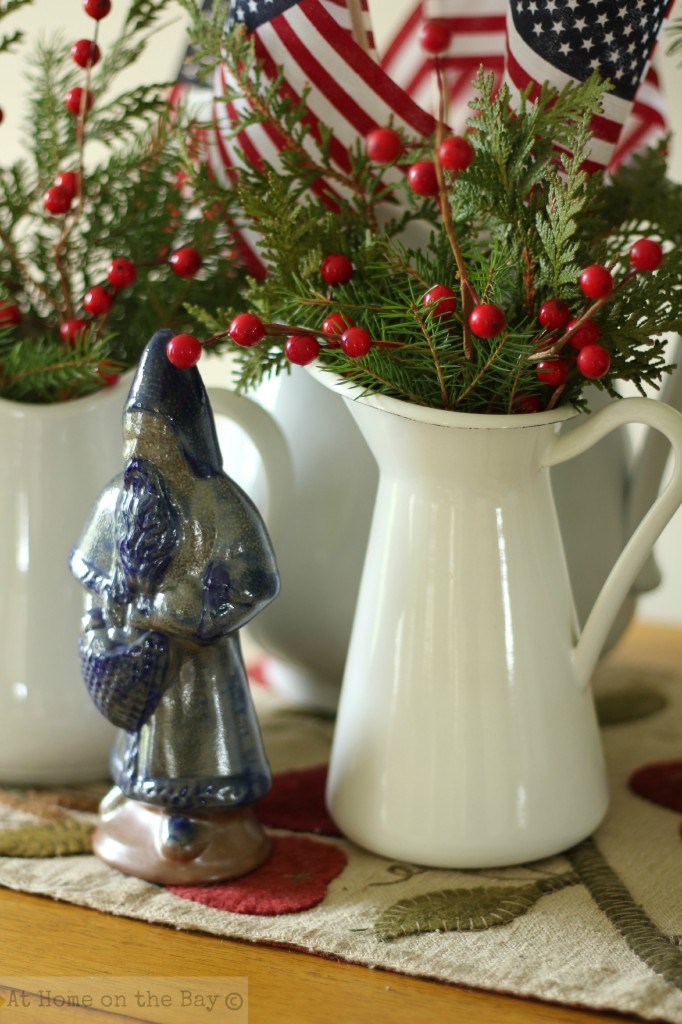 The whole red white and blue theme started with this blue salt glazed stoneware Santa and some candy canes that lead to the flags in a pitcher and so on … and so on.  Flags and Santas go together … right?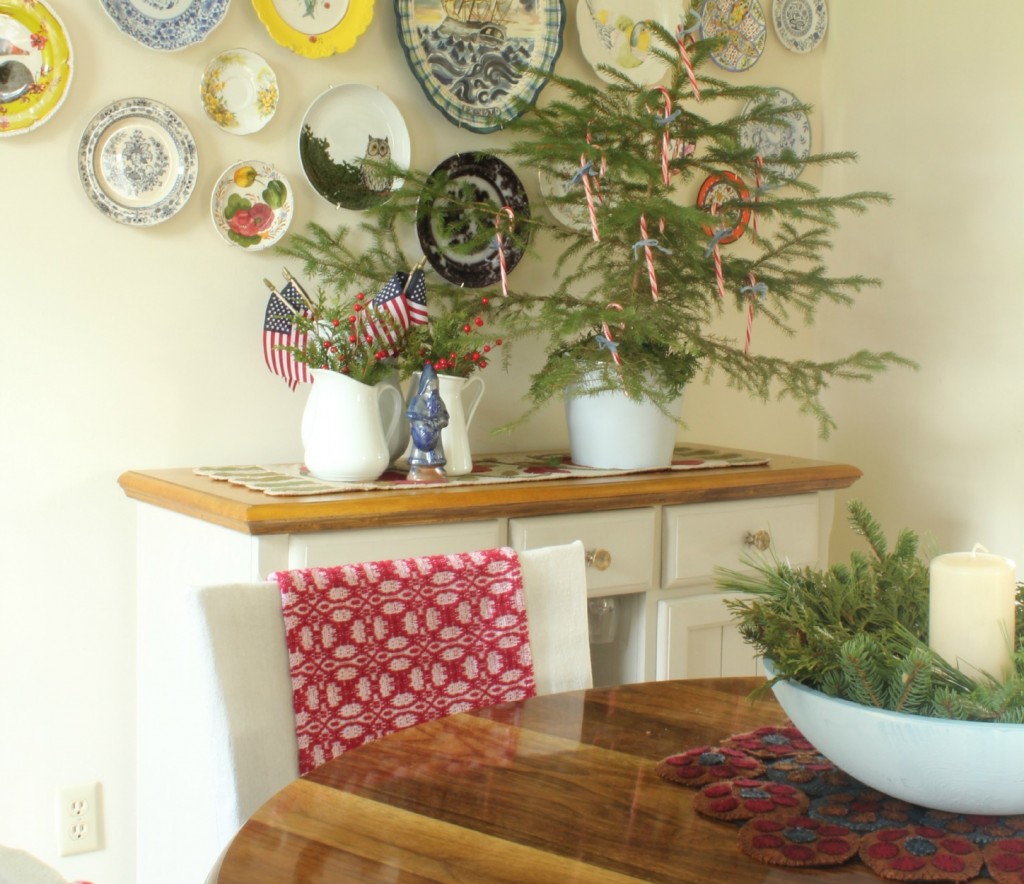 I love anything made from wool including the penny rug on the dining room table (above) and the blue plaid wool stockings made from a blanket (below).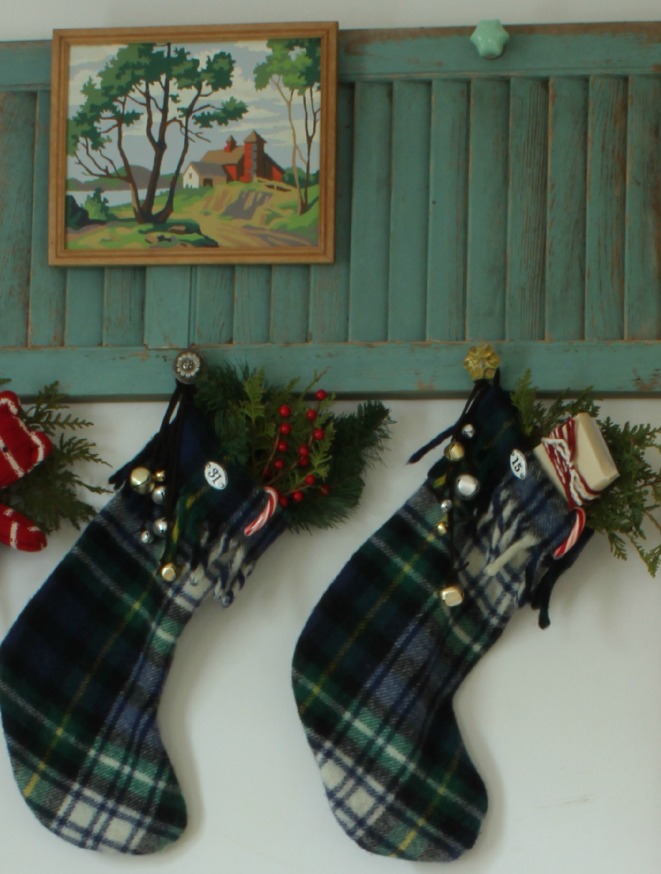 The living room was decorated with some red homespun and paperwhites that are almost ready to bloom.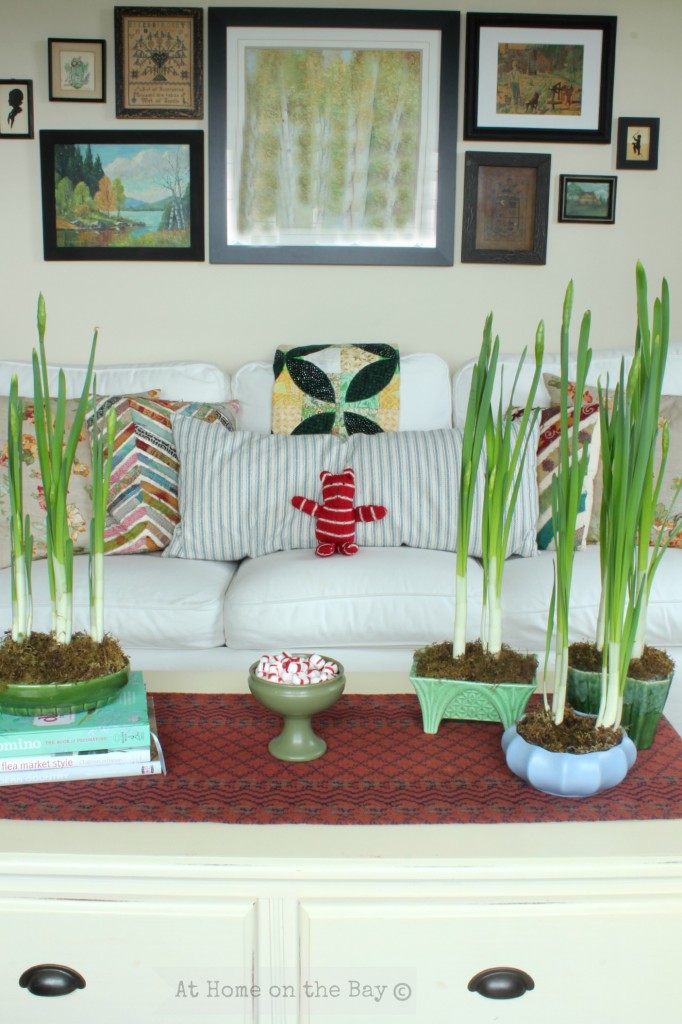 Someone is counting down the days until a stocking full of treats.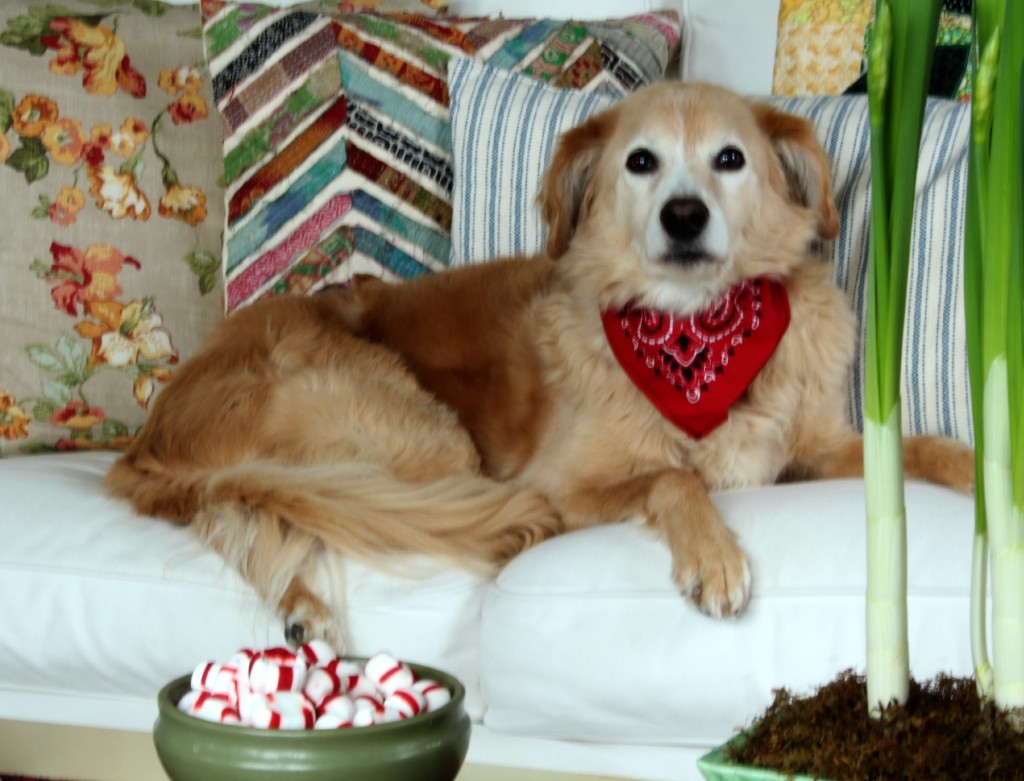 The guest bedroom got a touch of the season with a small fresh tree in a blue pitcher …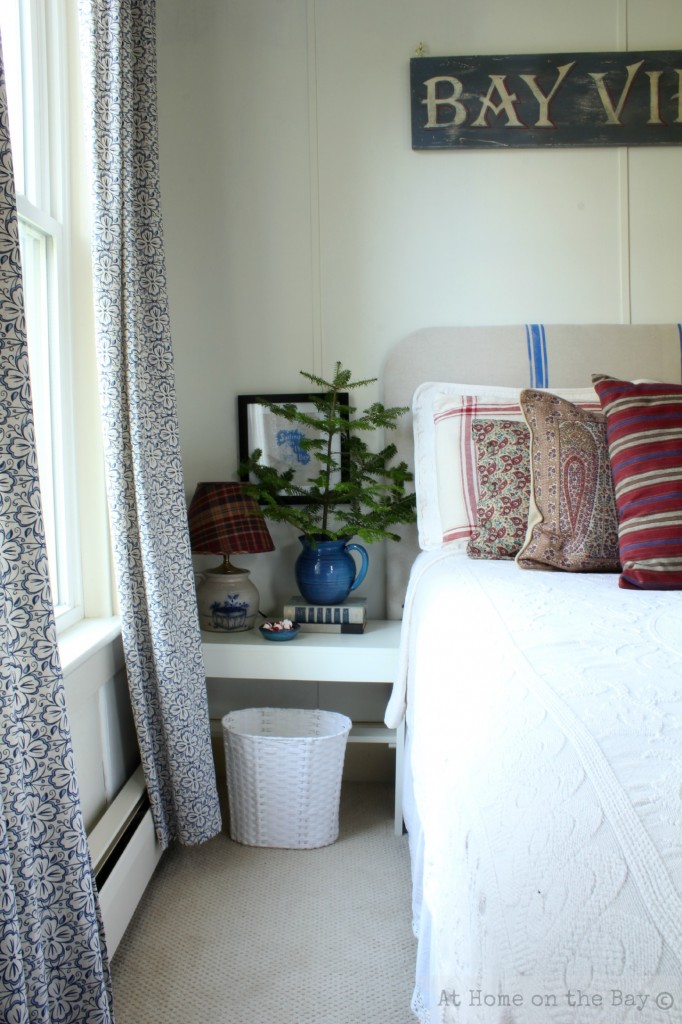 and a bowl of mints.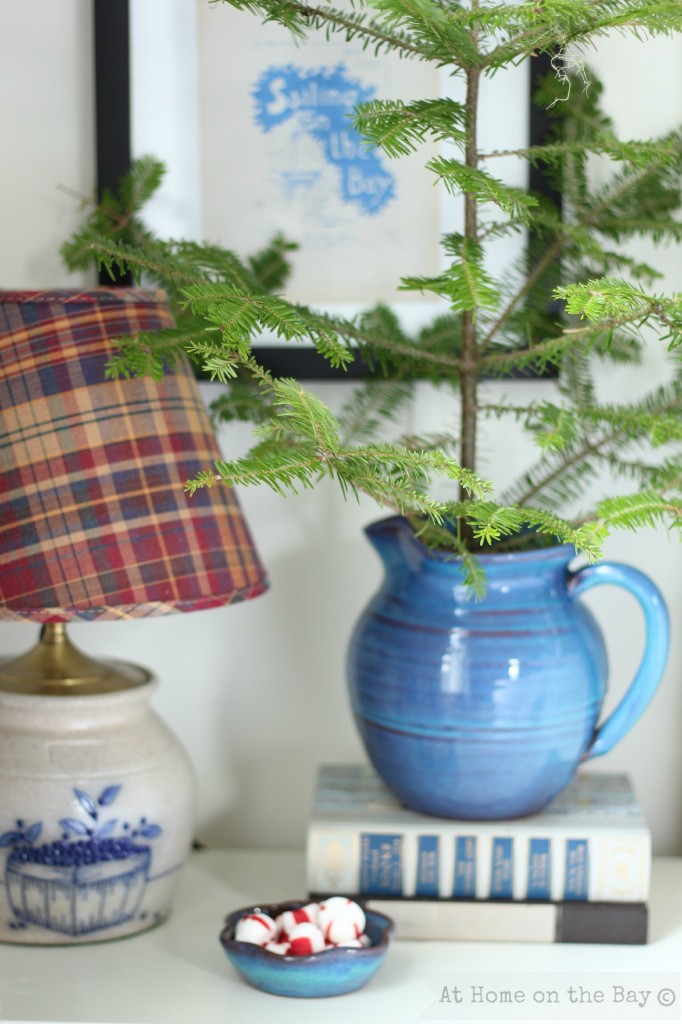 Thanks for joining me on my Americana Christmas tour.