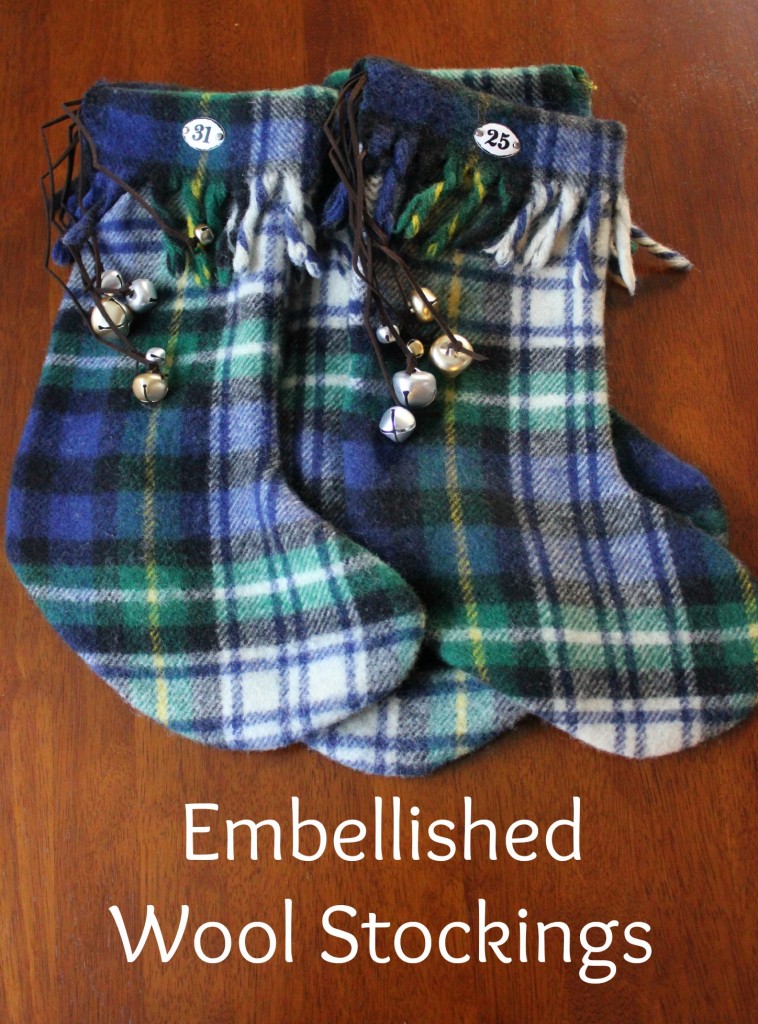 Embellished Wool Stockings
My inspiration for this Christmas arrived when I found these two vintage wool blankets at a local antique shop. When, what to my wondering eyes should appear, but price tags for $12 each.  Umm. SOLD.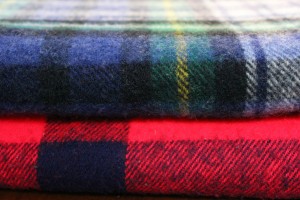 The blue and green blanket had stockings written all over it.   I made a pattern, because that is how I roll, but Martha Stewart has a whole tutorial on how to make these here.  I made sure the fringy goodness was at the top.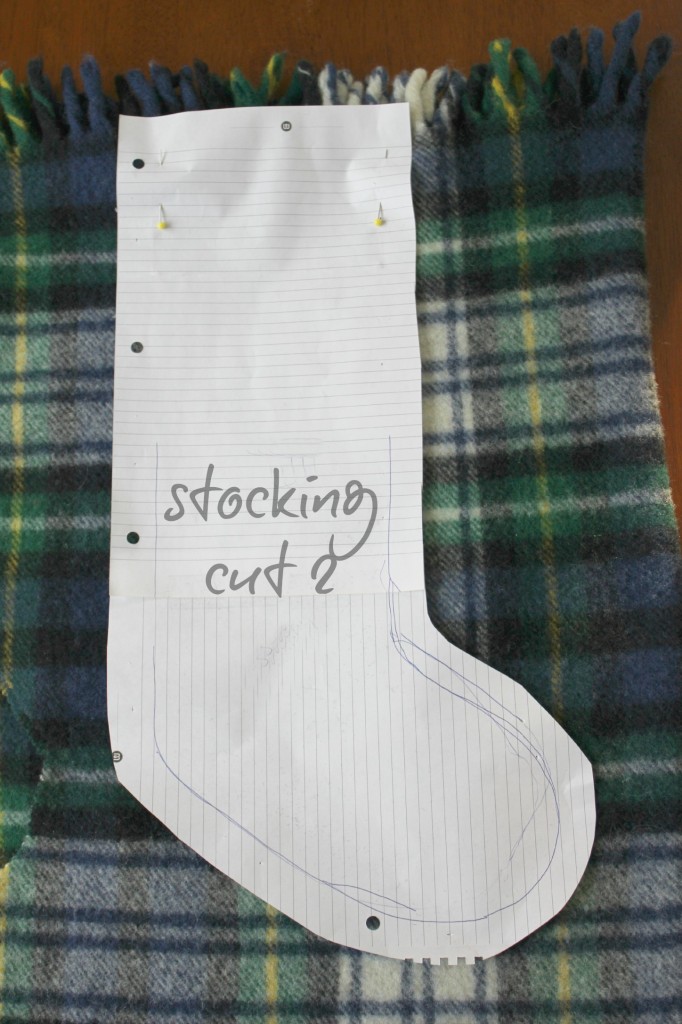 I sewed them together from four inches down from the top using 1/2 " seam allowances and then turned them right sides out (1). Then I sewed the top four inches of cuff, folded it down and pressed (2).  The fun part is embellishing the stockings.   I used locker number tags to embellish the cuff and I added leather cord and bells for hanging instead of a tab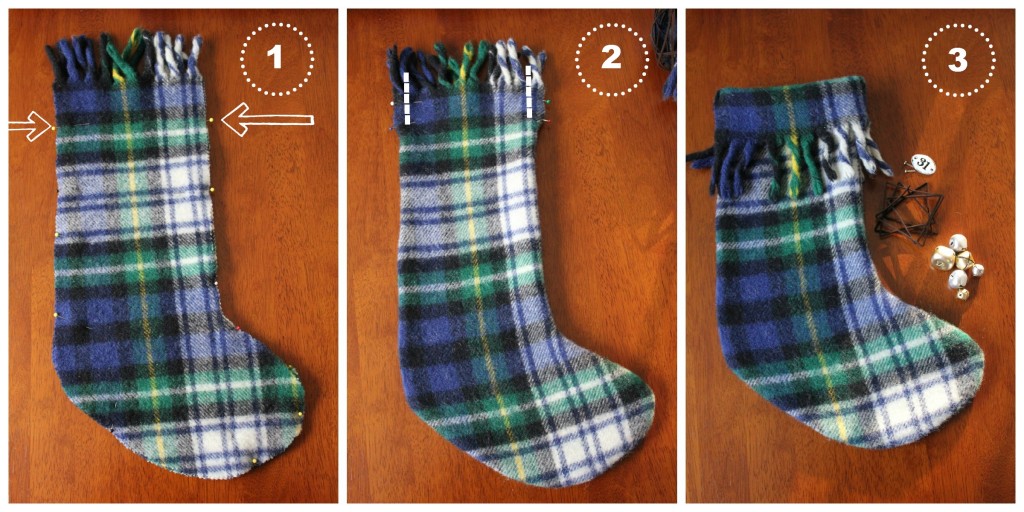 … and then I tied them onto the only place I could think of.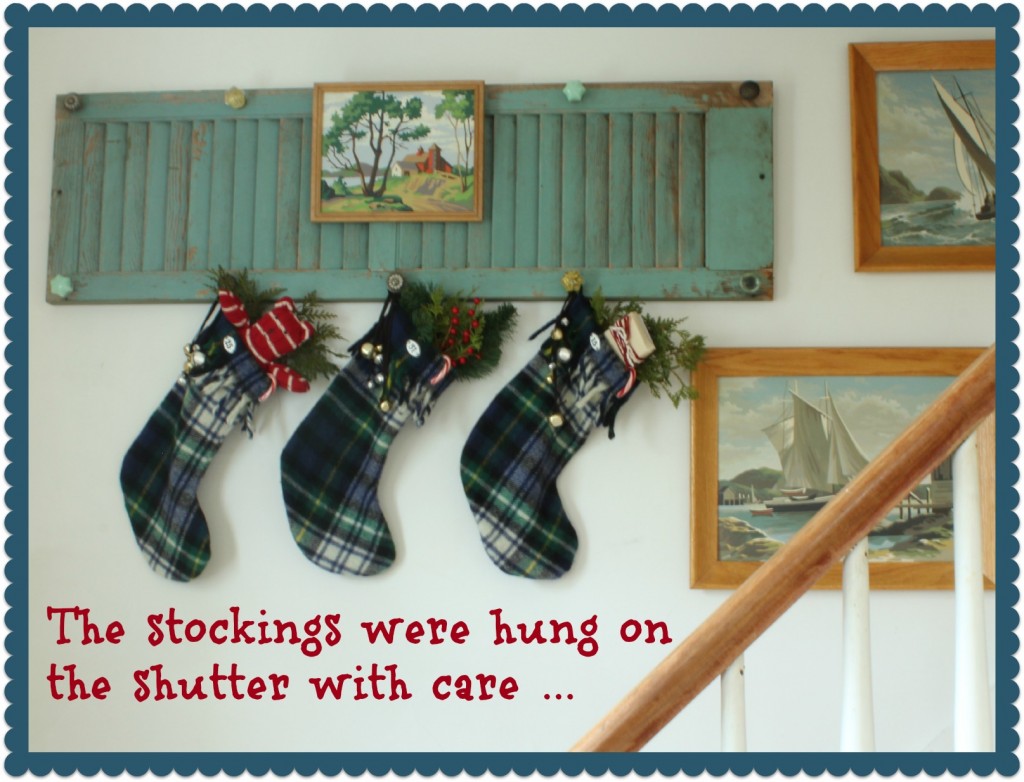 You can read about the shutter coat rack here.
Linking with: