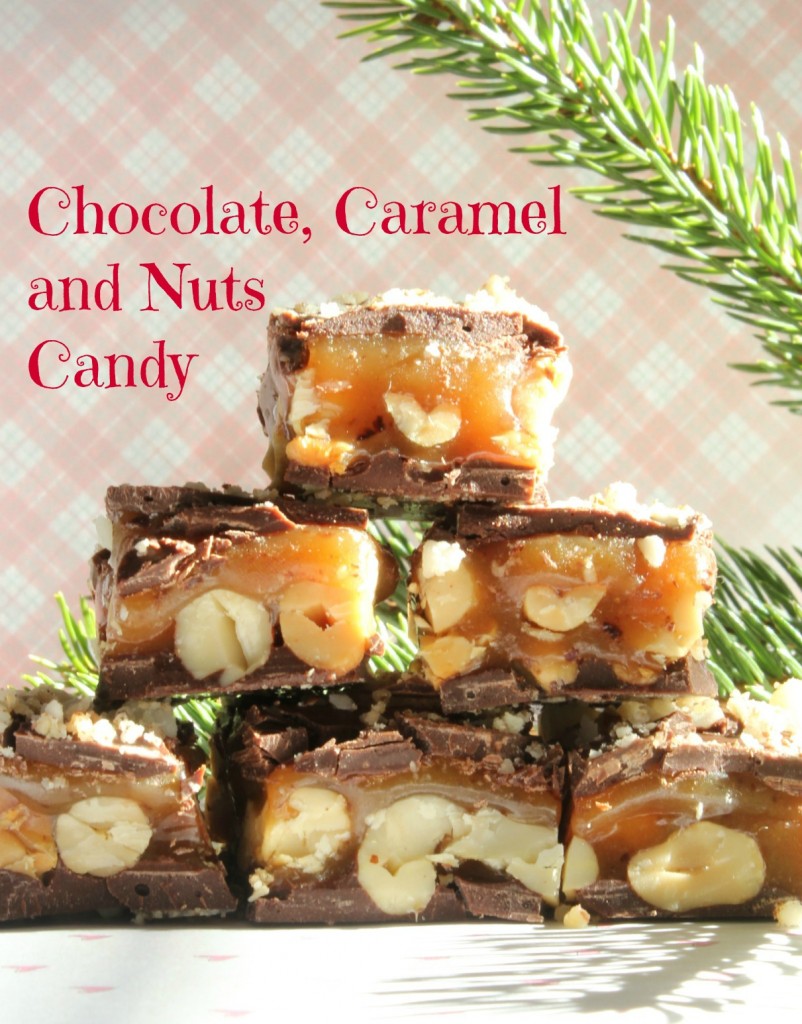 Chocolate, Caramel and Nuts Candy
This recipe is perfect for gift giving.  It makes a large batch and tastes delicious with it's buttery caramel, salted nuts and semi-sweet chocolate combination of flavors.  You begin by lining a jelly roll pan with foil and then buttering the foil.   Next, from 2 cans of mixed nuts, pick out the larger nuts (Brazil nuts and walnuts, or in my case pecans) and chop finely or grind in a food processor and set aside.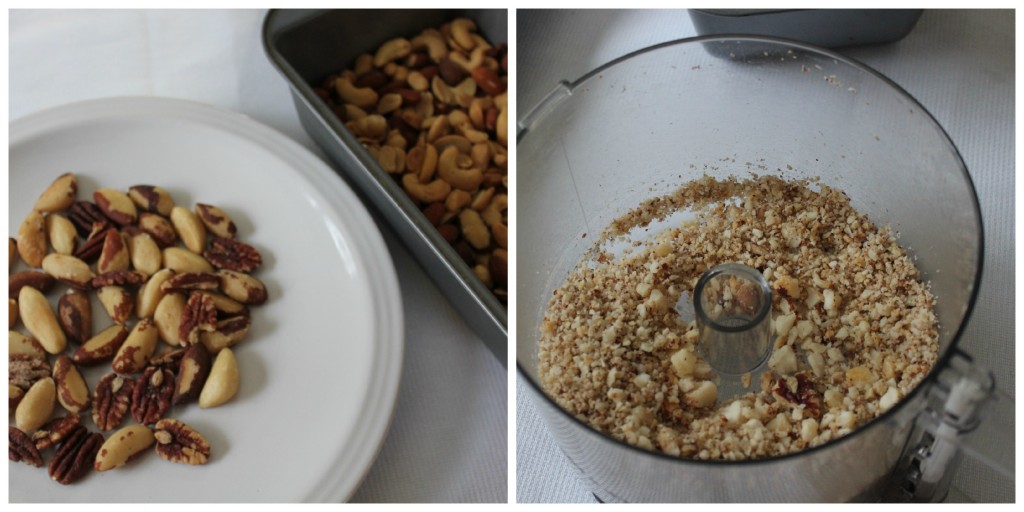 Melt one of the 12 oz. packages of semi-sweet chocolate chips according to the microwave directions and spread in the foil lined pan.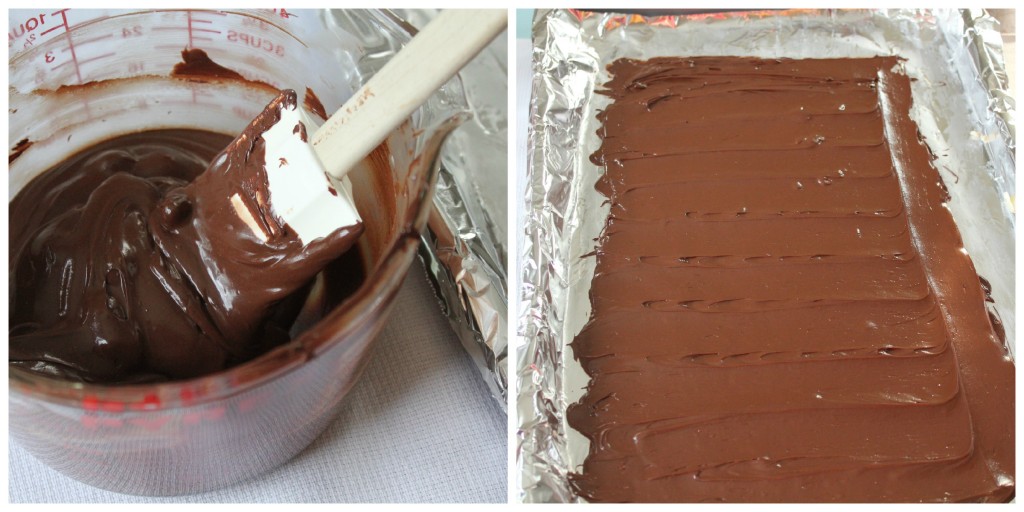 Cover the chocolate layer with the two cans of mixed nuts (excluding the Brazil nuts and walnuts).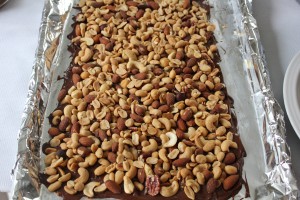 In a large pan, over medium-high heat, combine 1/2 cup margerine, 1/2 cup butter, 2 1/2 cups brown sugar, 1 cup corn syrup and one 10 oz. can of sweetened condensed milk.  Bring to a boil and boil until temperature reaches 245* on a candy thermometer.  (Caramel will be extremely hot.)  Emmerse bottom of pan in cold water for one minute.  Let cool for 5 minutes and pour over nuts and chocolate.  Wait 1/2 hour for caramel to harden.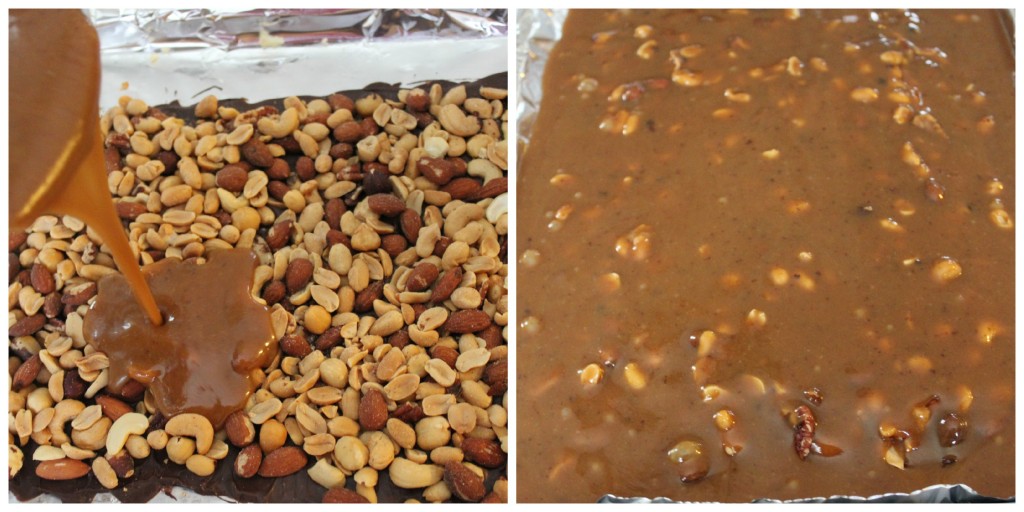 Melt second 12 oz. package of chocolate chips according to microwave directions.  Spread over caramel.  Take ground up Brazil nuts and walnuts and sprinkle on top of chocolate. Refridgerate overnight.
Remove candy from pan and peel away foil.  Cut into small 1″ squares.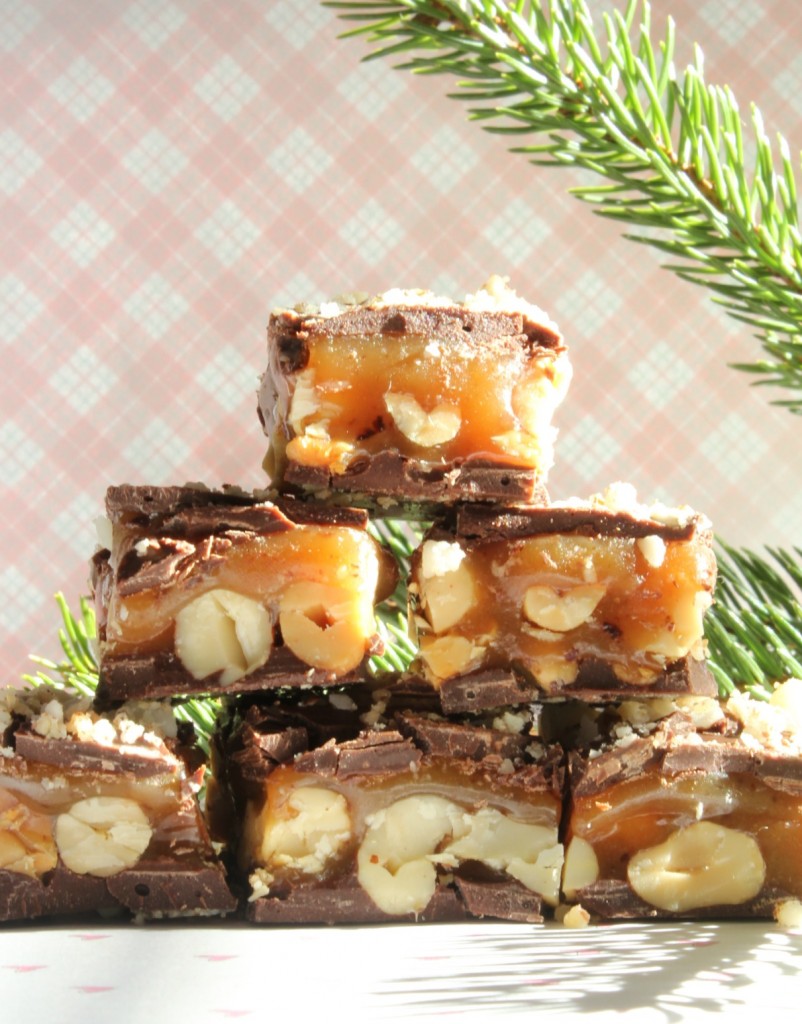 It is rumored that jolly old men like these confections too.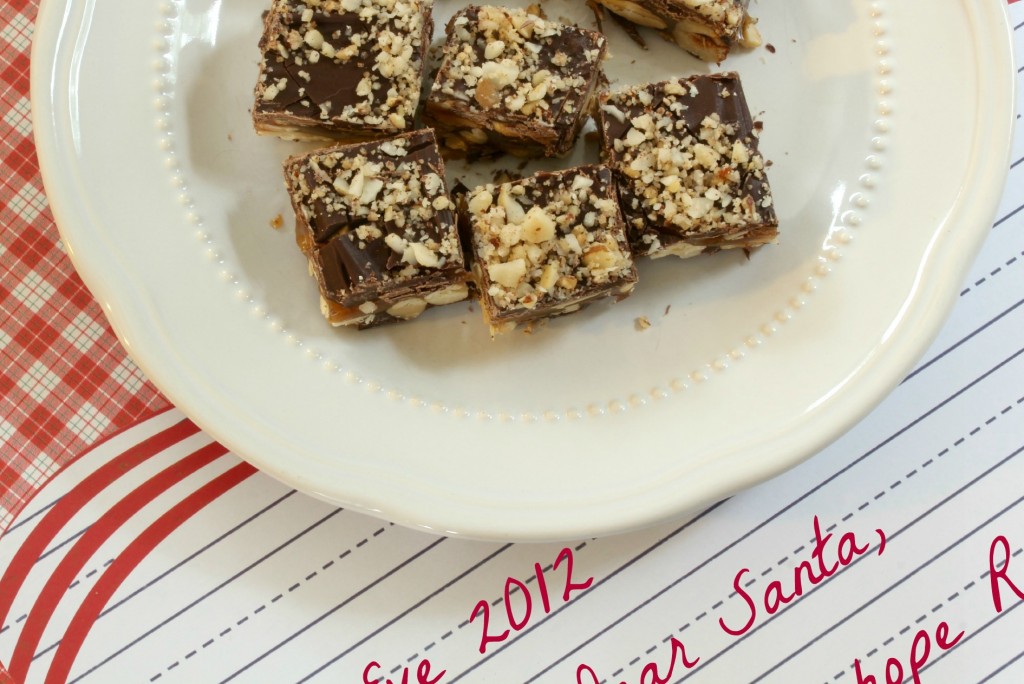 Chocolate, Caramel and Nuts Candy

Print recipe
Ingredients
2 bags (12 oz. ea.) semi-sweet chocolate chips
2 cans (about 9 oz. ea) mixed nuts
1/2 cup margerine
1/2 cup butter
2 1/2 cups light brown sugar
1 cup Karo corn syrup
1 can (10 oz.) Eagle Brand sweetened condensed milk
Directions
| | |
| --- | --- |
| 1. | Line a jelly roll pan (15" x 10") with foil and butter foiled pan. |
| 2. | Pick out Brazil nuts and walnuts from canned nuts, finely chop or grind and set aside. |
| 3. | Melt 1 - 12 oz. package of semi-sweet chocolate chips according to the microwave directions. Spread melted chocolate in lined pan. |
| 4. | Cover the chocolate layer with the two cans of nuts (excluding Brazil nuts and walnuts) evenly. |
| 5. | In a large pan, over medium-high heat, combine the margerine, butter, brown sugar, corn syrup and condensed milk. Bring to a boil and boil until temperature reaches 245* on a candy thermometer. (Caramel is extremely hot.) Emmerse bottom of pan in cold water for one minute. Let cool for 5 minutes and pour over nuts and chocolate. Wait 1/2 hour for caramel to harden. |
| 6. | Melt second package of chocolate chips according to microwave directions. Spread over caramel. Take ground up Brazil nuts and walnuts and sprinkle on top of chocolate. Refridgerate overnight. |
| 7. | Remove candy from pan and peel away foil. Cut into small squares. |