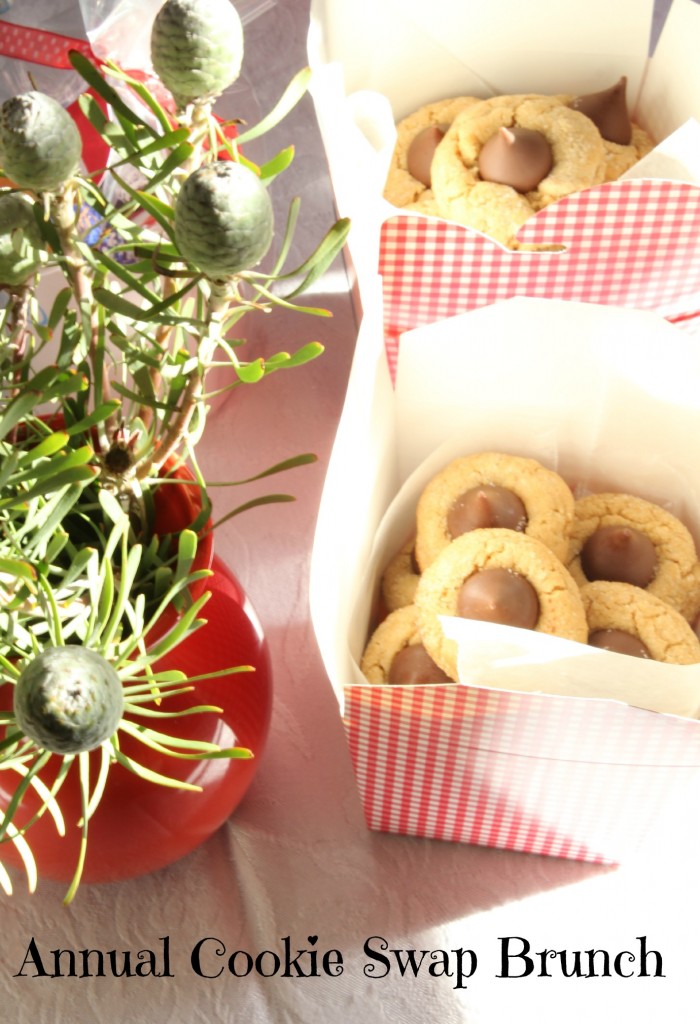 Every year, a few of my friends and I get together for a cookie swap.  It is a fun and stress free way to start the season's celebrations.
There are only four of us, so we only have to make four dozen cookies, plus a few extra for tasting.  I think that is what makes it so stress free.  We also take turns hosting the party.  This time it was my turn.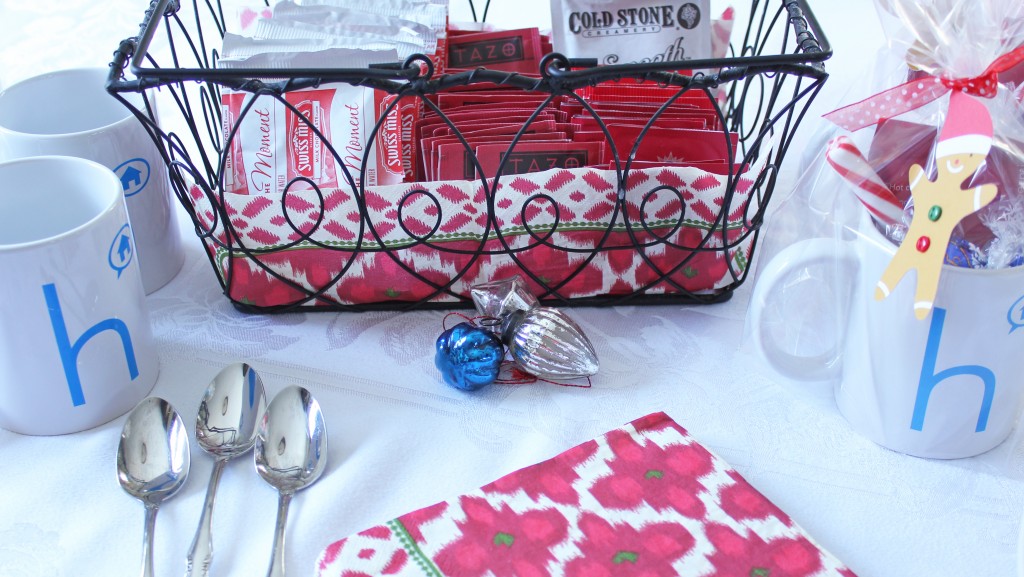 I lined a basket with a napkin to hold assorted teas and hot cocoa.   I put out some Hometalk mugs and spoons next to the basket to make it easy for my friends to help themselves.  My centerpiece was a Wayfair cloche with a candy covered tree, chocolate snowman, marshmallows and assorted candies displayed as a winter wonderland..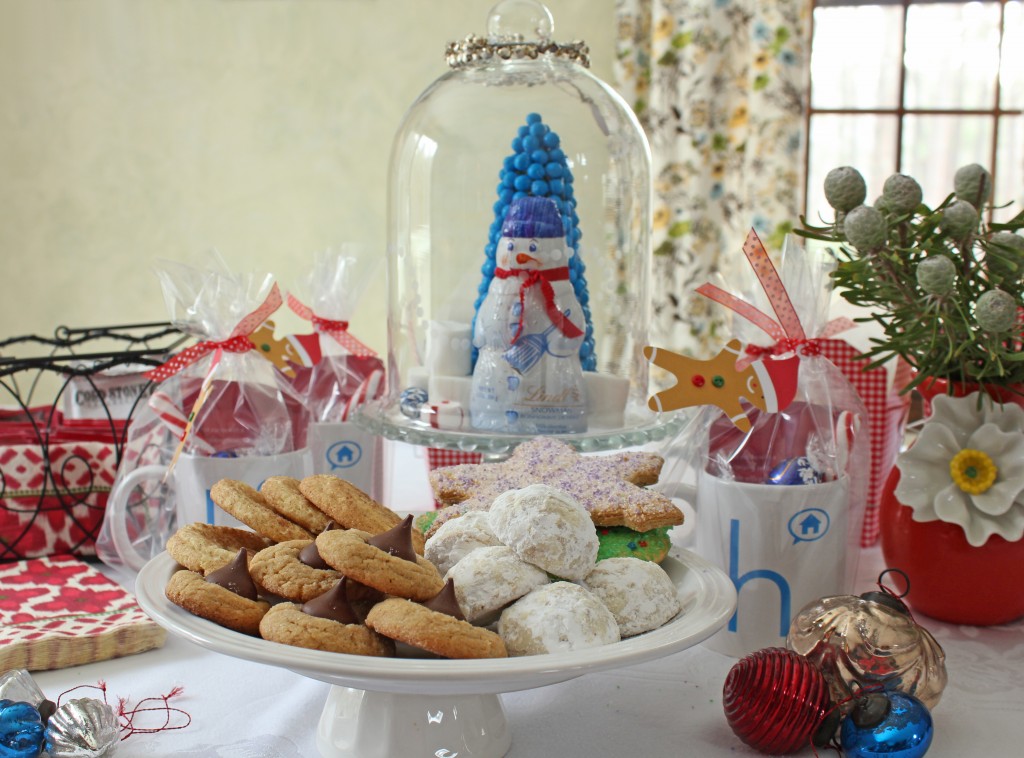 I served a quiche and simple salad and our cookie sampling is always dessert.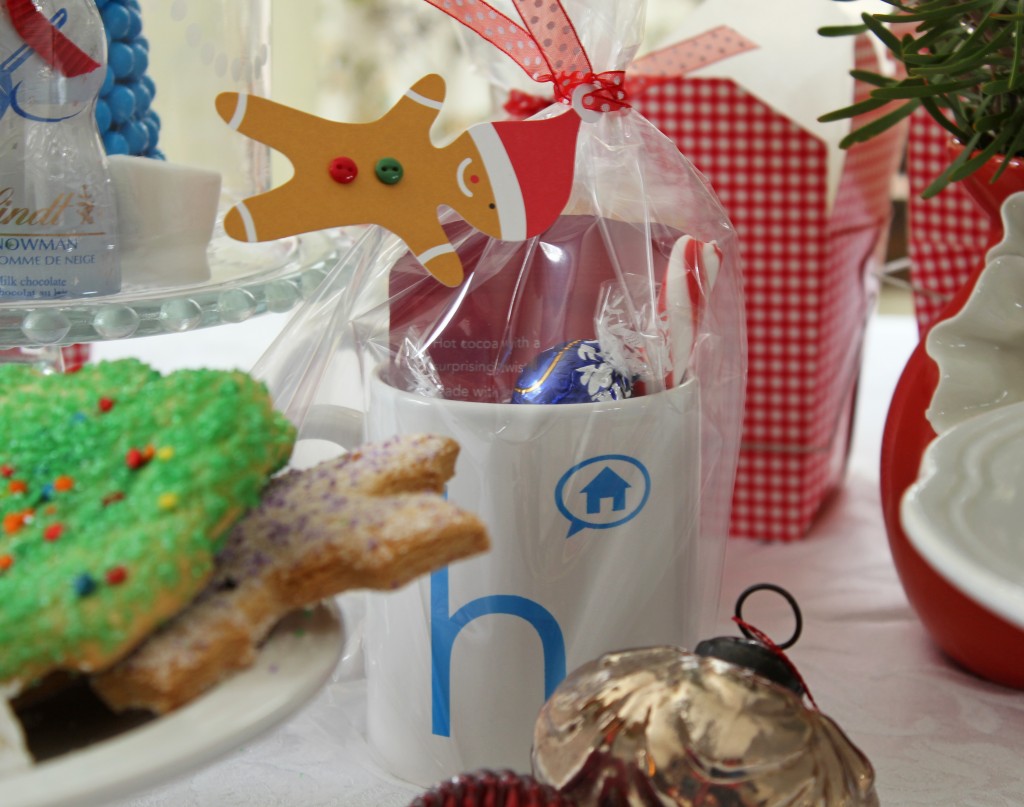 I sent each of my friends home with a Hometalk mug filled with hot cocoa, truffles and a peppermint stick.  Later when they sit down to enjoy a cup, they'll be reminded of all the laughs we had at our party.
I am sharing my cookie swap party on Hometalk.  They provided me with the mugs for my party.  Home talk is a place where you can share and get help with anything home and gardening related.  Members even send in pictures of a bush or bug and ask for help identifying it.  It's pretty amazing, and you don't have to be a blogger to post projects or ask questions.
Thanks also to Wayfair for providing the beautiful cloche.
You can read my disclosure policy here.
Sharing with: