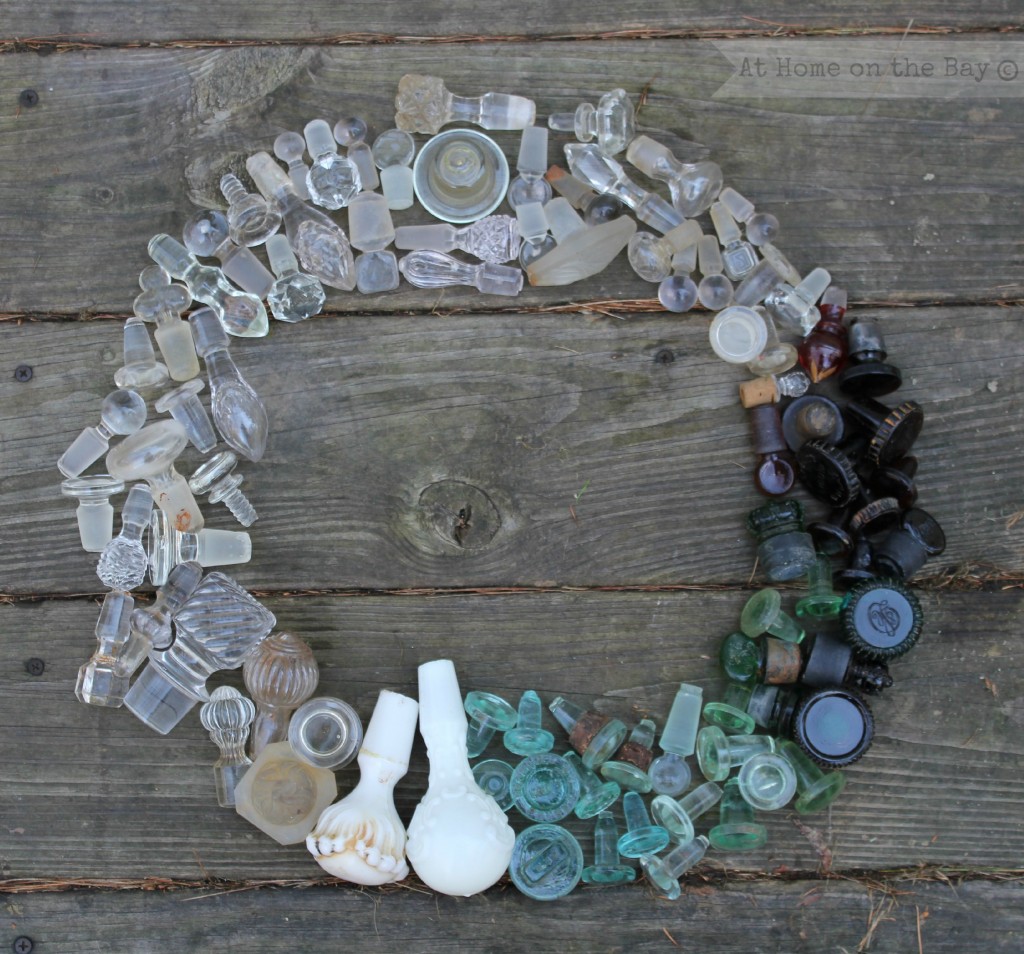 Thrifty Finds: Vintage Glass Bottle Stoppers
I was on the way to the grocery store when I spotted a Barn Sale sign.  Can you hear the screeching tires?  I'm kidding sort of.  I decided to check it out.  I came upon a bag of antique glass bottle stoppers for $20.  I had no idea how much bottle stoppers were even worth, but I thought they were pretty.  They reminded me of sea glass, so I bought them.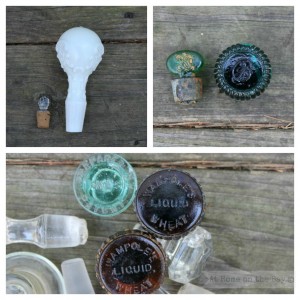 There were small ones and tall ones.  There were monogrammed ones and there were ones with writing on them.   Some looked like they were from apothecary jars and some looked like they may have been for perfume and wine decanters.  I looked on Ebay and Etsy to see if they were worth anything and it turns out that sellers are getting around $10 for a vintage bottle stopper.  I was completely surprised, but now I have a decision to make.  Should I keep them or sell them?  That is the question.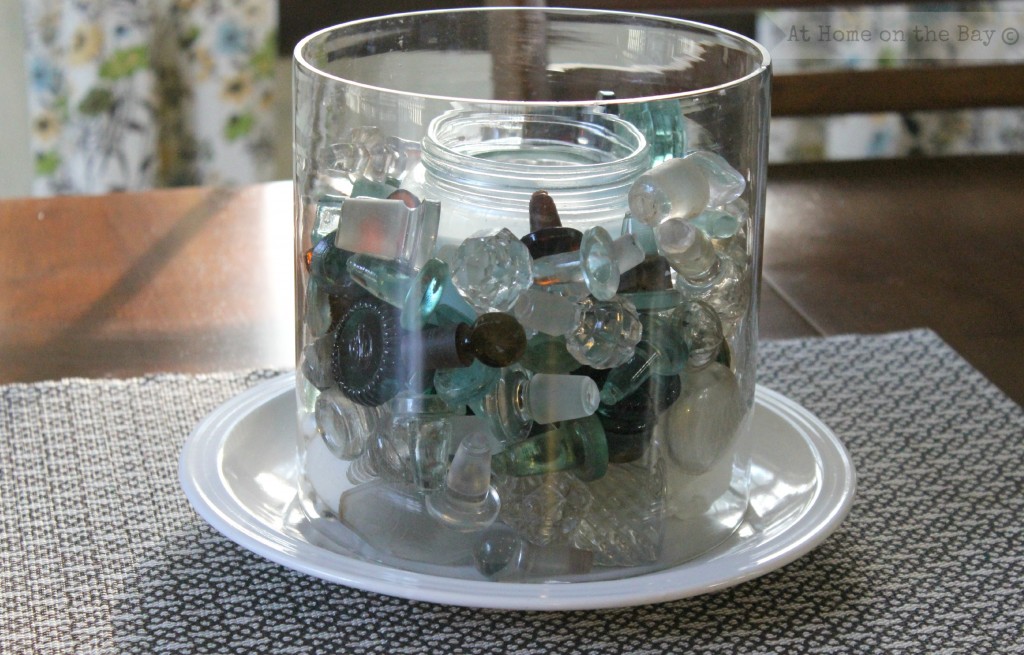 Well until I decide the fate of these glass stoppers, they will serve as filler for a glass candle holder.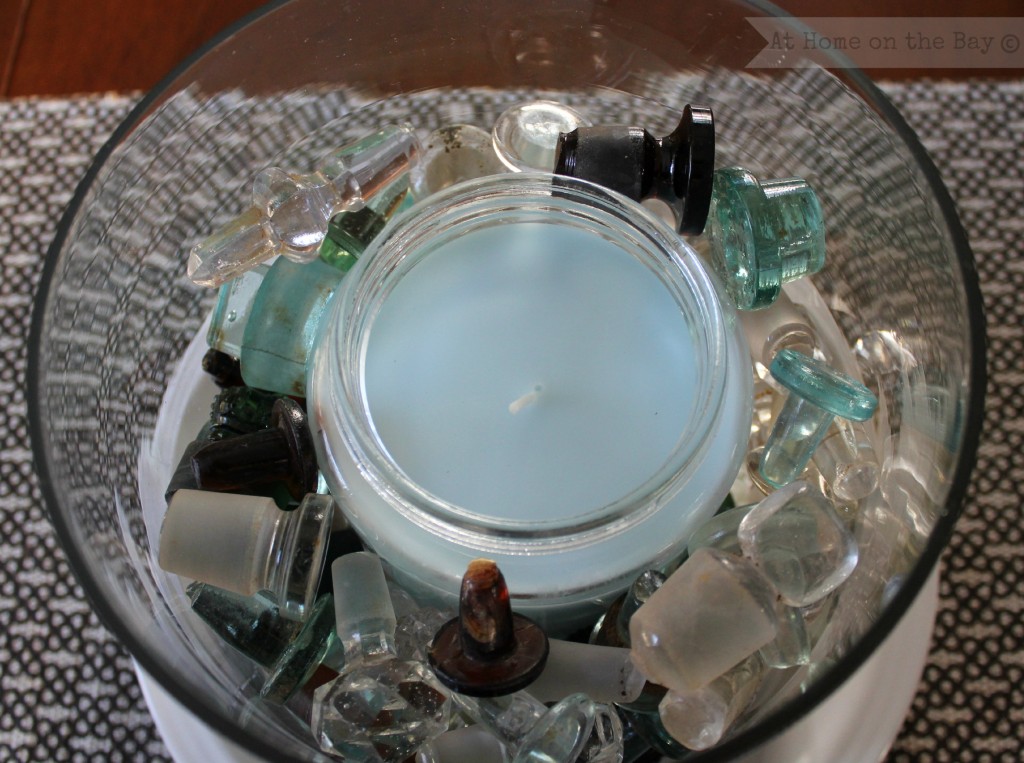 I just might have to keep them.

Sharing with: