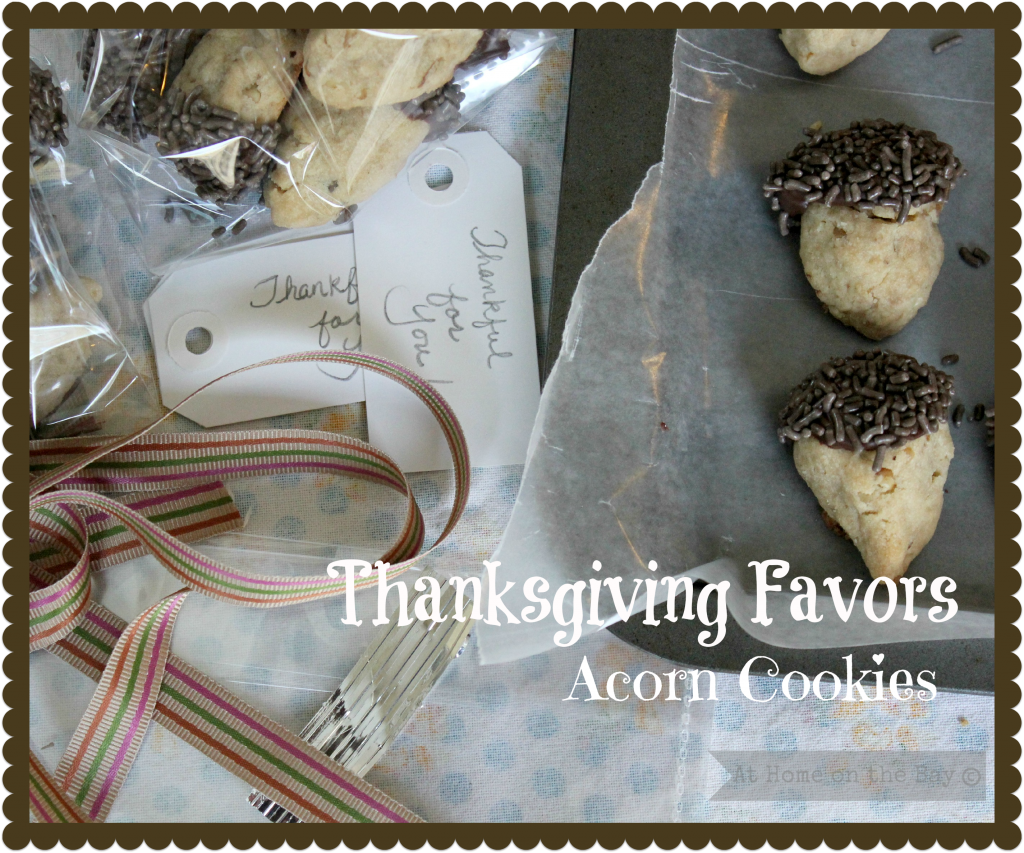 Thanksgiving Favors – Acorn Cookies
My mother-in-law always set a beautiful table at the holidays.  She would place a small favor at each place setting.  They were usually handmade, filled with treats and also served as a place card with our names on them.  I thought it was so sweet and have continued the tradition through the years.  This year I decided to try the Walnut Acorn Cookie recipe that I've seen floating around on the web.  The recipe is basically a walnut shortbread.  You shape the cookie dough, bake it, and then dip the tops in chocolate and finely chopped walnuts or sprinkles.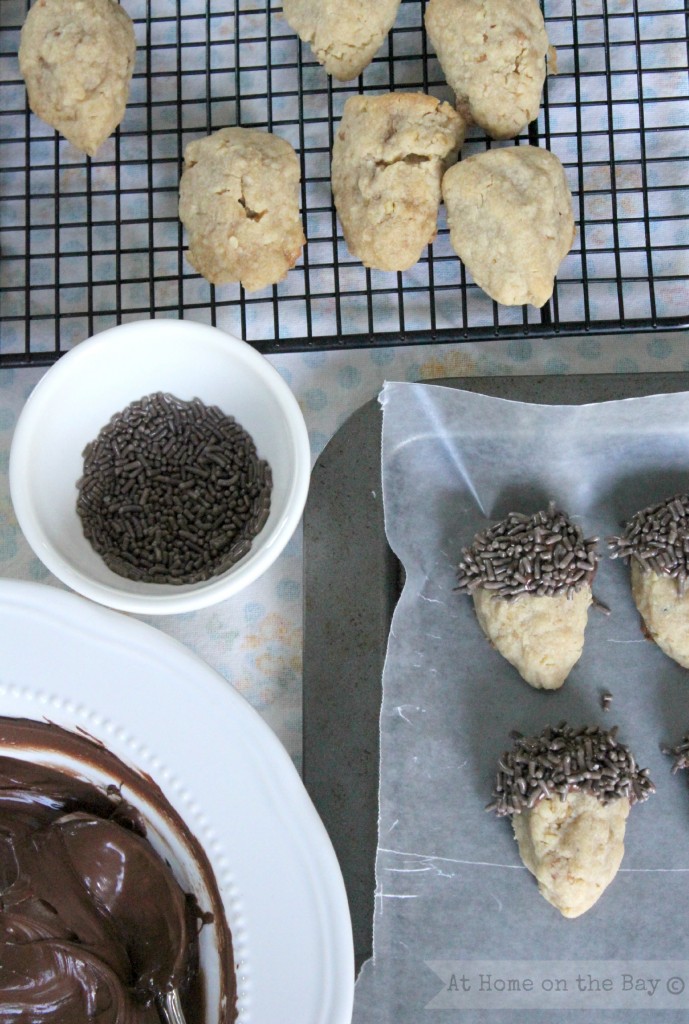 I thought they were easy to make.  They look super cute and taste delicious.  One recipe makes about 4 dozen cookies.  I put 6 cookies in each cellophane bag and tied it off with a ribbon and tag.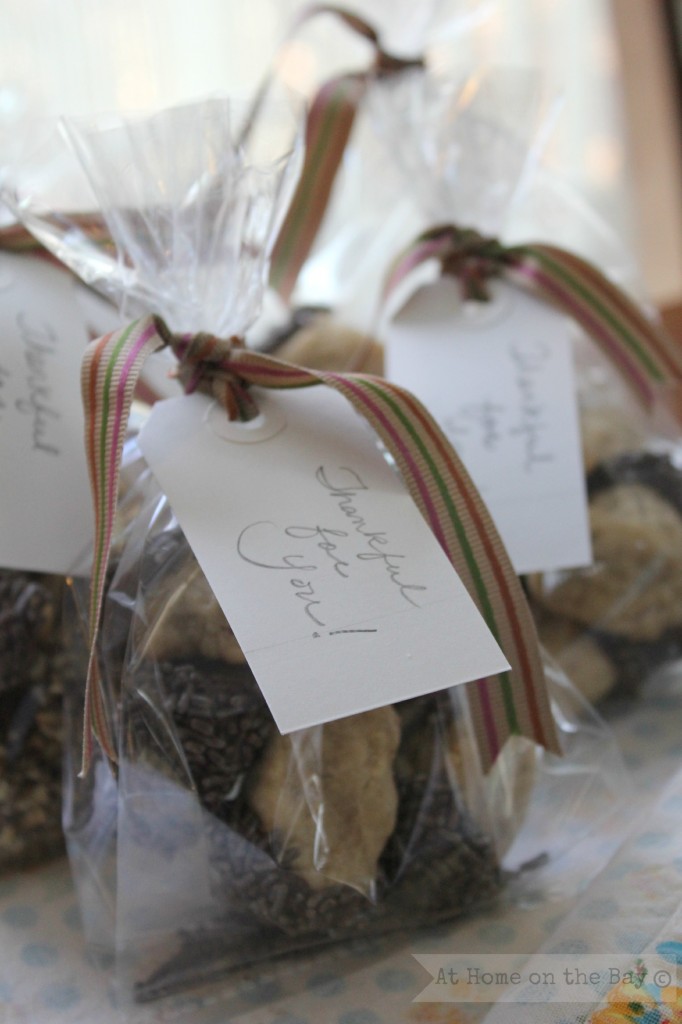 I love sending guests home with a treat.
Sharing with: