This has been the hardest post for me to write.  My dad passed away over Columbus Day weekend.  He was 82 years old.  He was sick and we had been expecting it, but it has still been hard.  In his final days he was in so much pain that we felt mixed emotions of a sense of relief that he was no longer suffering and sadness that he was gone.   I had several posts pre-written, so I was able to take some time to process my loss, but now it feels awkward mentioning it here three weeks later.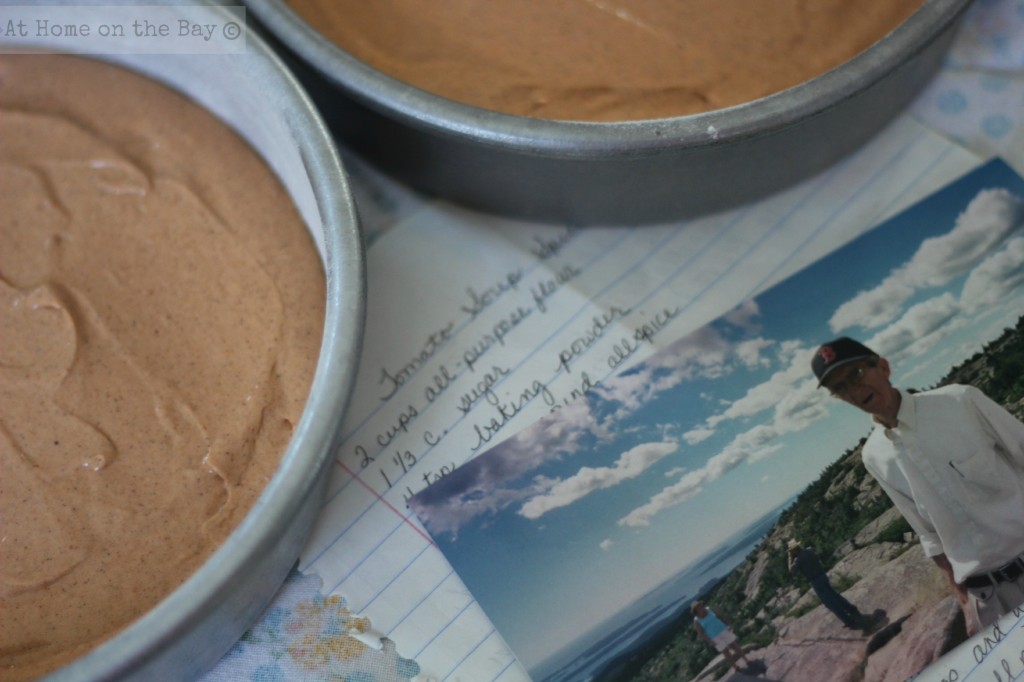 My dad was a kind, smart and handsome man with a great sense of humor who had an endless love for his family.  I never heard him say a bad word about anyone, and one of the greatest virtues he taught me was empathy. He will always live in my heart.
My dad was also a fantastic cook and really enjoyed being in the kitchen.  One of his favorite cakes to make was a Tomato Soup Spice Cake.  He loved to tell the story of how he would make this cake with his mother when he was a boy.  Together they would bake this cake for my uncle who was in the Navy.  They would carefully package it and send it off with love.  It was one of his many fond childhood memories.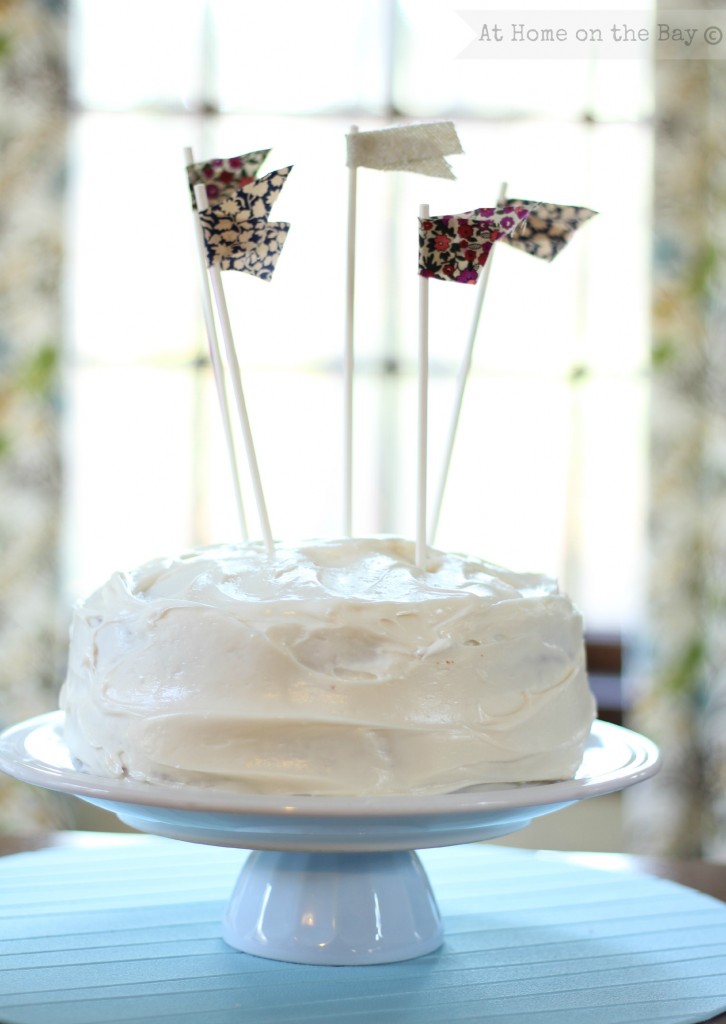 So in honor of my dad, I thought I'd share the recipe for this cake today.   It is made in one bowl which is convenient.  There is a can of tomato soup in it, but I promise you that you won't taste it.  It is a moist and yummy spice cake that is perfect for this time of year.
Tomato Soup Spice Cake

Print recipe
Ingredients
2 cups All Purpose Flour
1 1/3 cup Sugar
4 teaspoons Baking Powder
1 1/2 teaspoon Ground Allspice
1 teaspoon Baking Soda
1 teaspoon Ground Cinnamon
1/2 teaspoon Ground Cloves
1 can (10 3/4 oz.) Campbell's Condensed Tomato Soup
1/2 cup Vegetable Shortening
2 Eggs
1/4 cup Water
Directions
| | |
| --- | --- |
| 1. | Preheat oven to 350* F. Grease and lightly flour two 8" round cake pans. Set aside. |
| 2. | In a bowl, mix flour, sugar, baking powder, allspice, baking soda, cinnamon and cloves. Add soup, shortening, eggs and water. With a mixer at low speed, beat until combined, constantly scraping side and bottom of bowl. At high speed, beat 4 minutes, occasionally scaping bowl. Pour into prepared pans. |
| 3. | Bake 40 minutes, or until toothpick inserted in center comes out clean. Cool in pans on wire rack 10 minutes. Remove from pans and cool completely on wire rack. |
| 4. | Frost with Cream Cheese Frosting. |
Cream Cheese Frosting

Print recipe
Ingredients
8 oz Package of Cream Cheese (softened)
2 tablespoons Milk
1 teaspoon Vanilla Extract
16oz Box of Confectioners' Sugar
Directions
| | |
| --- | --- |
| 1. | In a bowl with mixer at medium speed, beat cream cheese, milk and vanilla until creamy. Gradually beat in sugar until frosting is smooth. Makes 3 cups. |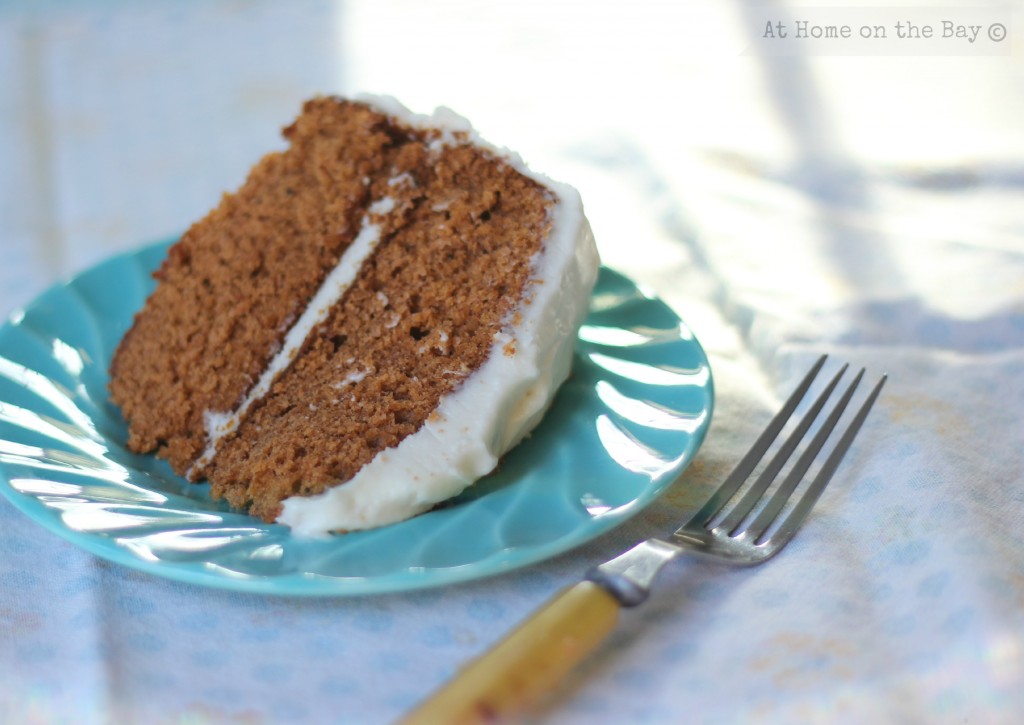 I wish I could share a slice of cake with you all.  It is that good.  Please bear with me as I try to catch up and get back into a routine around here.
Thank you,