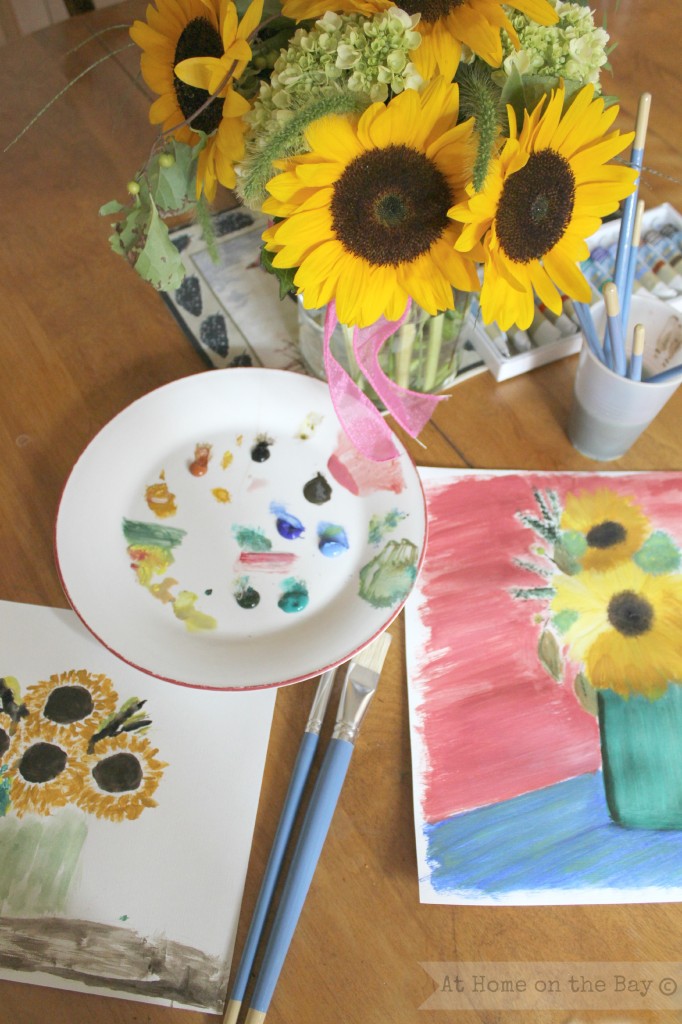 I got this idea while visiting my mother recently.  I brought her some flowers, as I often do, but I also brought along some paints, brushes and paper.  She really liked the idea of painting the flowers even though neither of us new what we were doing.  We enjoyed painting the afternoon away while chatting and visiting.  We have done it a few more times since then.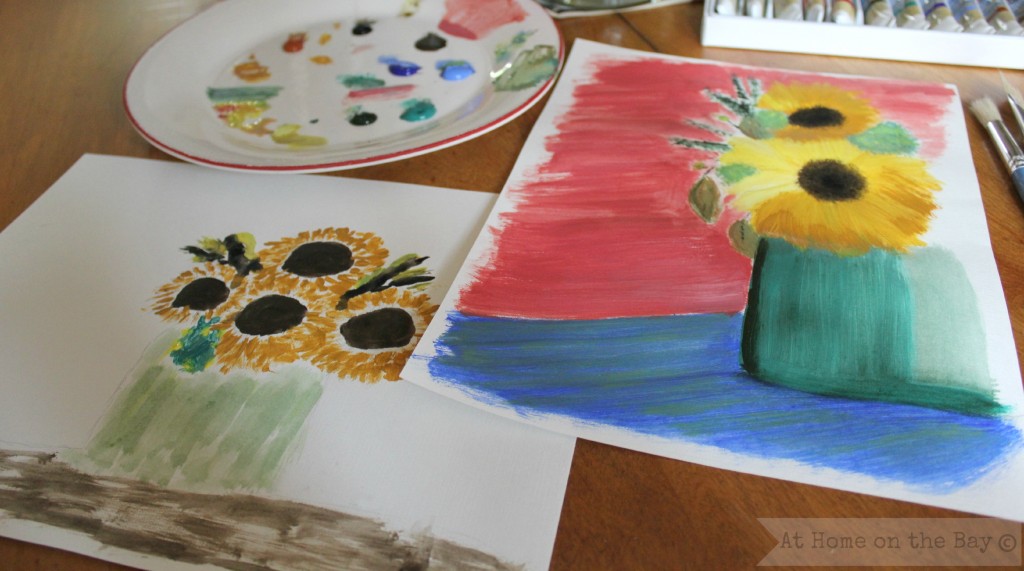 It would be fun to do this on a larger scale too – an art party.  Simple and not to mention fun, all you would have to do is buy some flowers or fruit for a still life centerpiece.  Gather together a few friends, some brushes, acrylic paints, and art paper.  Add some yummy refreshments and you have yourself an art party.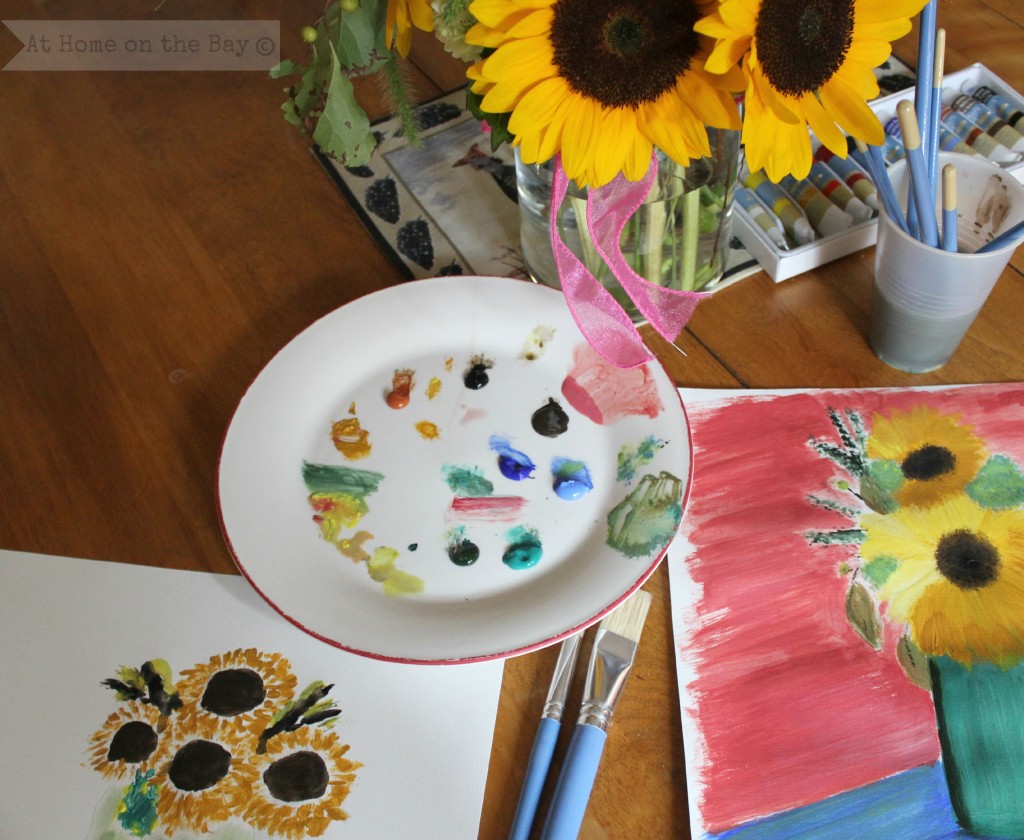 It's fun to see the different interpretations.
Sharing with: