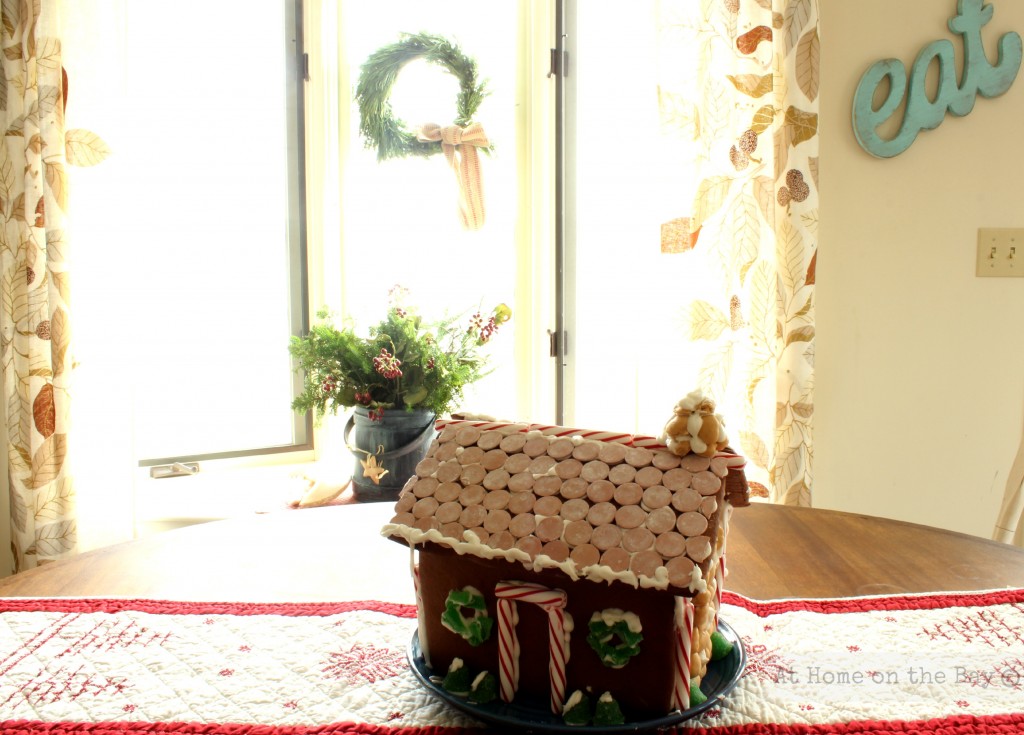 The leftovers are almost gone.  The turkey carcass is simmering away in preparation for soup, and I am ready to get this party started.
I usually don't do the whole Black Friday shopping extravaganza.  I don't really like crowds, but I understand the tradition people have around the day and the excitement of a good deal.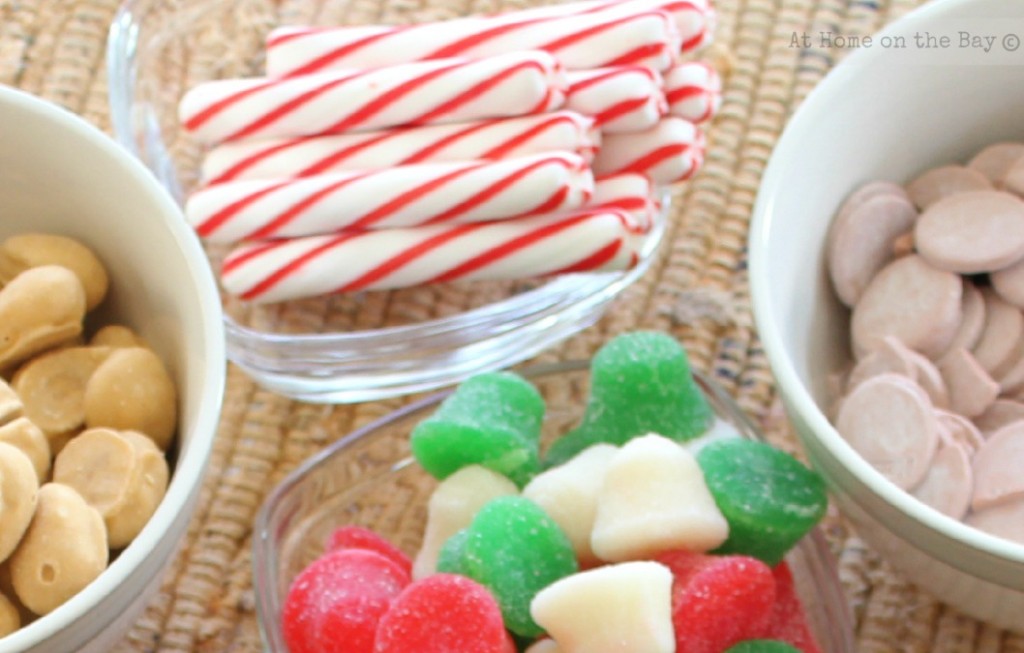 On Friday we did our traditional gingerbread house decorating.  These houses are never very fancy, and would never win any contests.  They are a fun way to spend some time with the family.  We put on Christmas music and eat candy.  It doesn't get better than that.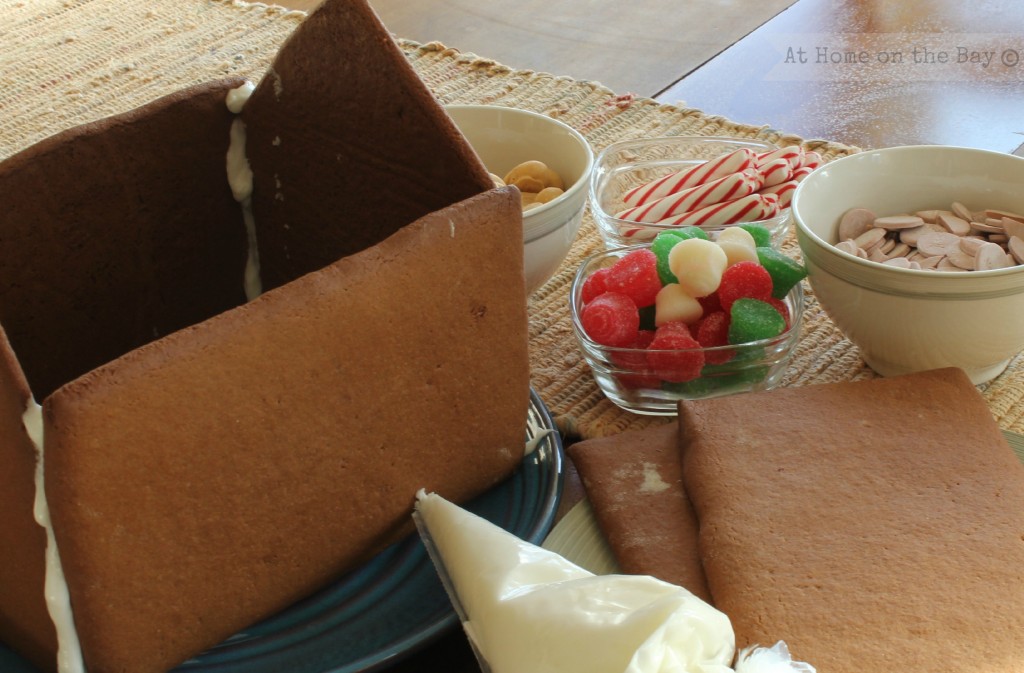 The gingerbread house makes the whole kitchen smell good.  It's like potpourri.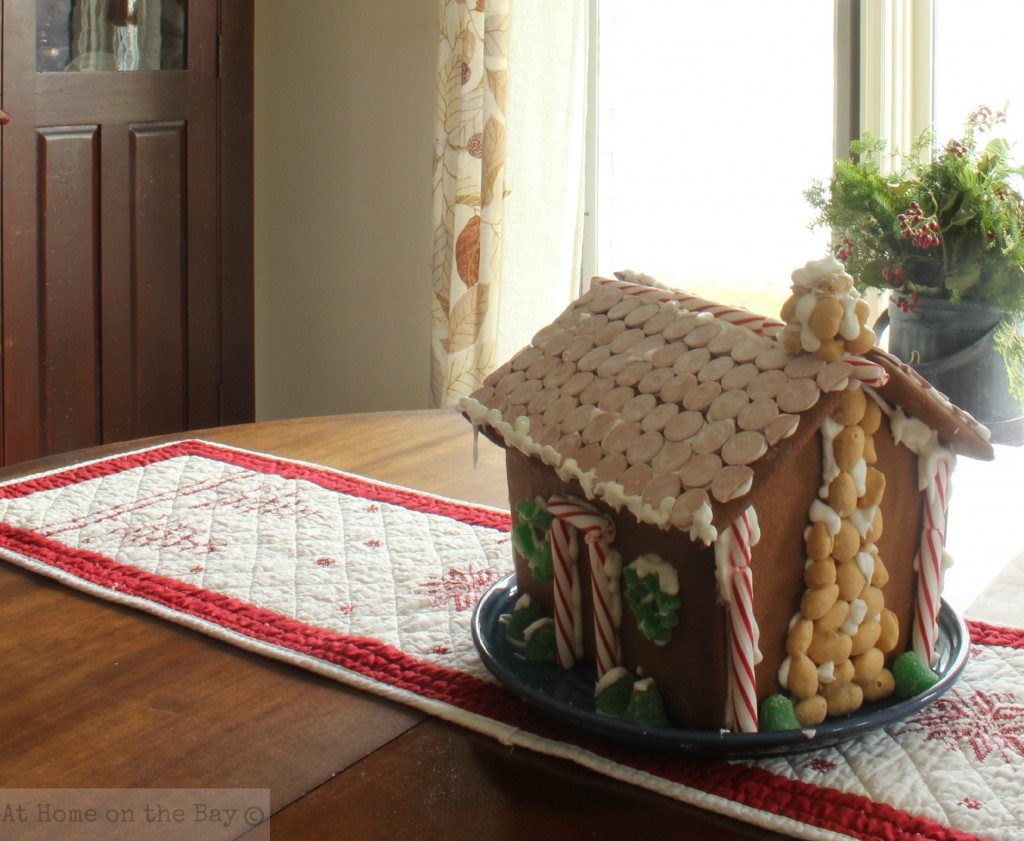 We eat it on Christmas Day … dust and all.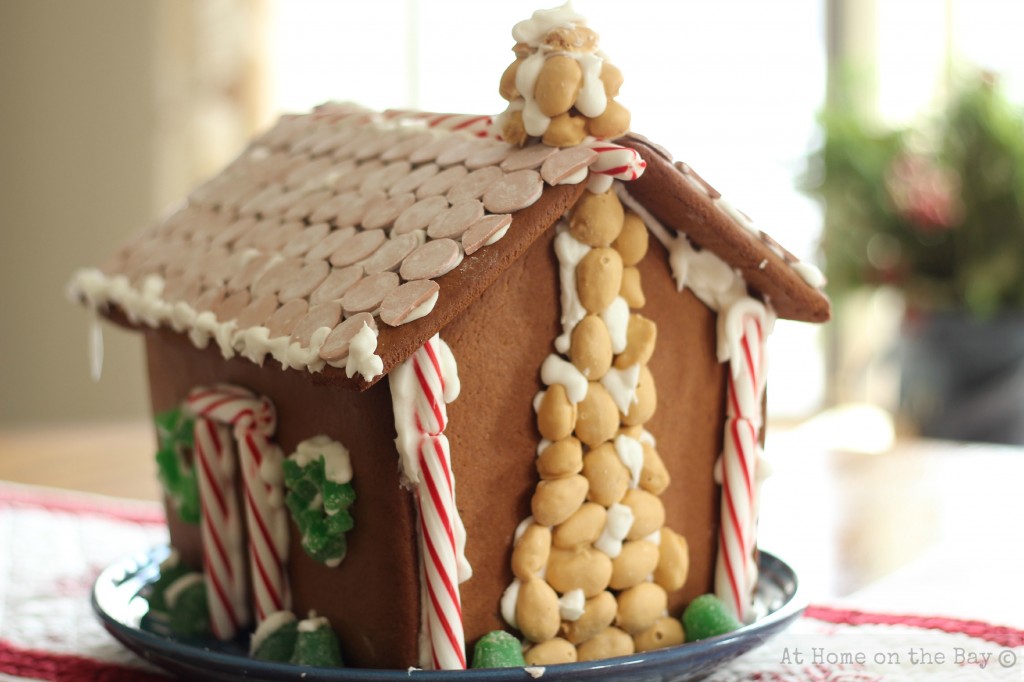 I follow this recipe from the Food Network using molasses.  I make the Royal Icing with Wilton's Meringue Powder.  I have this thing about raw eggs.  The candy is different every year, but the roof is usually Necco Wafers or Nonpareils.  It's a tradition.