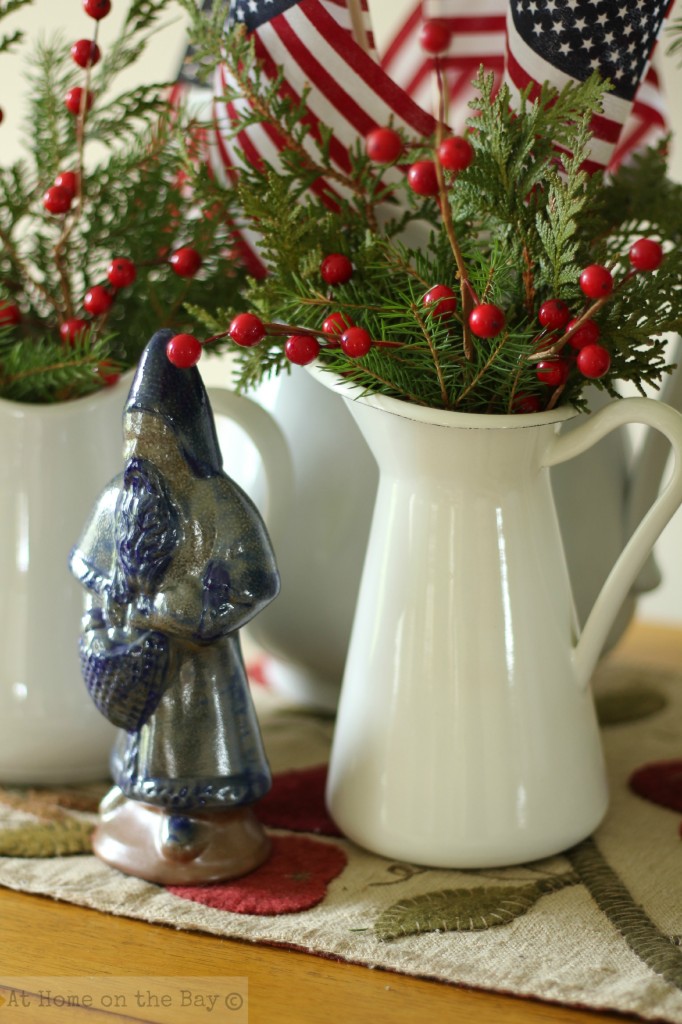 My Christmas decorating this year is on the minimalist side.  Some greens cut from the yard, candy canes with blue wool bows and some shells are what I came up with this year.  I had grand plans, but in the end simple won.  It usually does.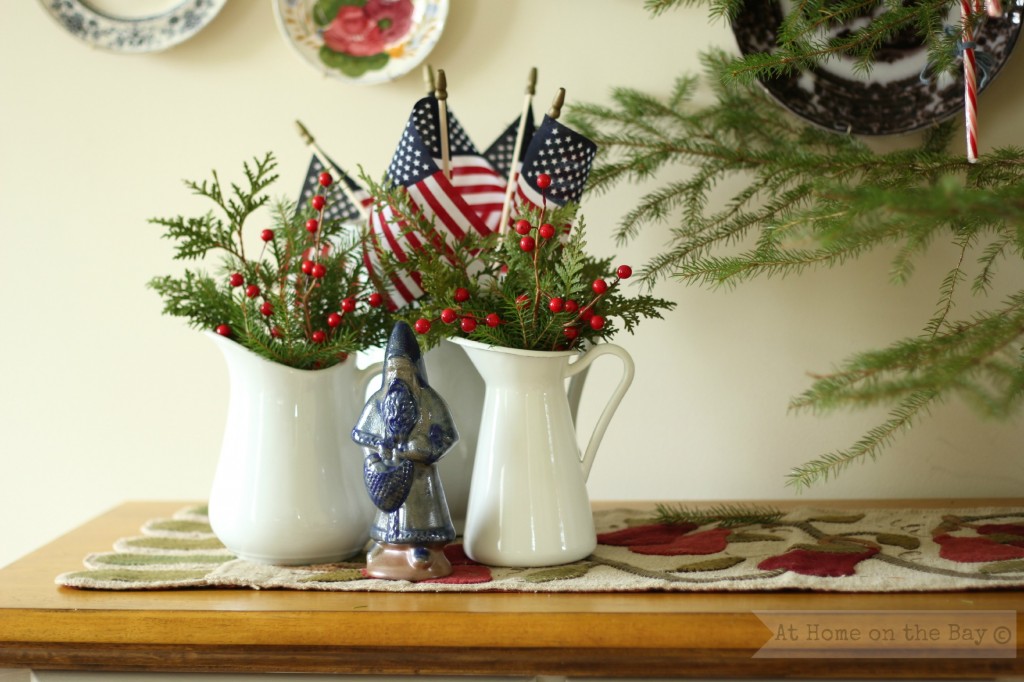 I draped some woven place mats over the backs of the white chairs to add some color.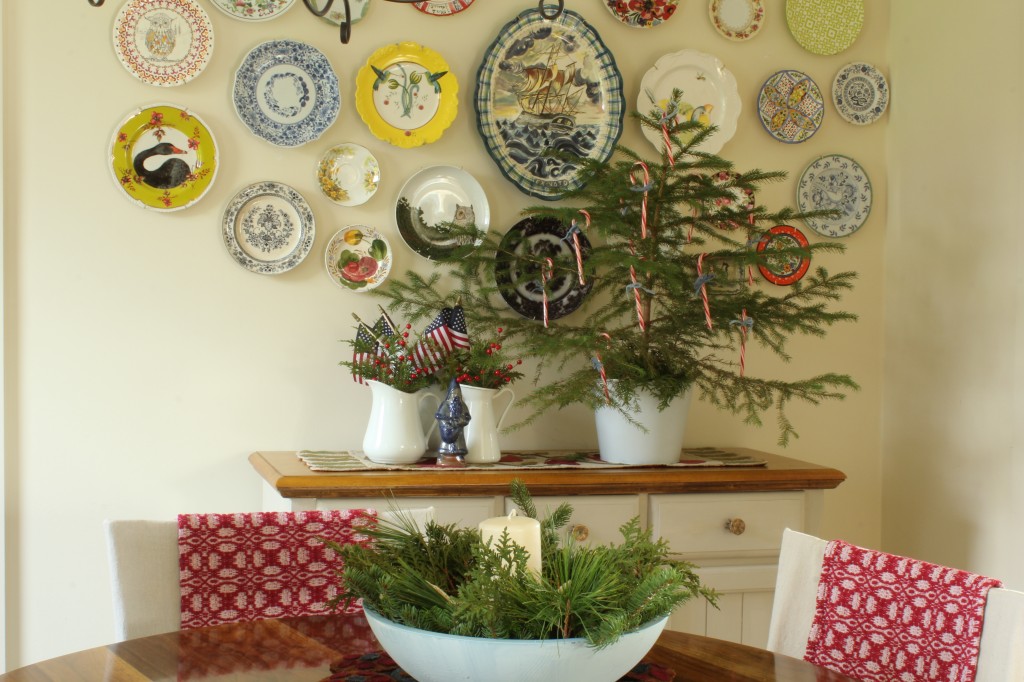 Somehow blue kept coming up in the color mix.  It is not a traditional Christmas color.  It just sort of happened and I went with it.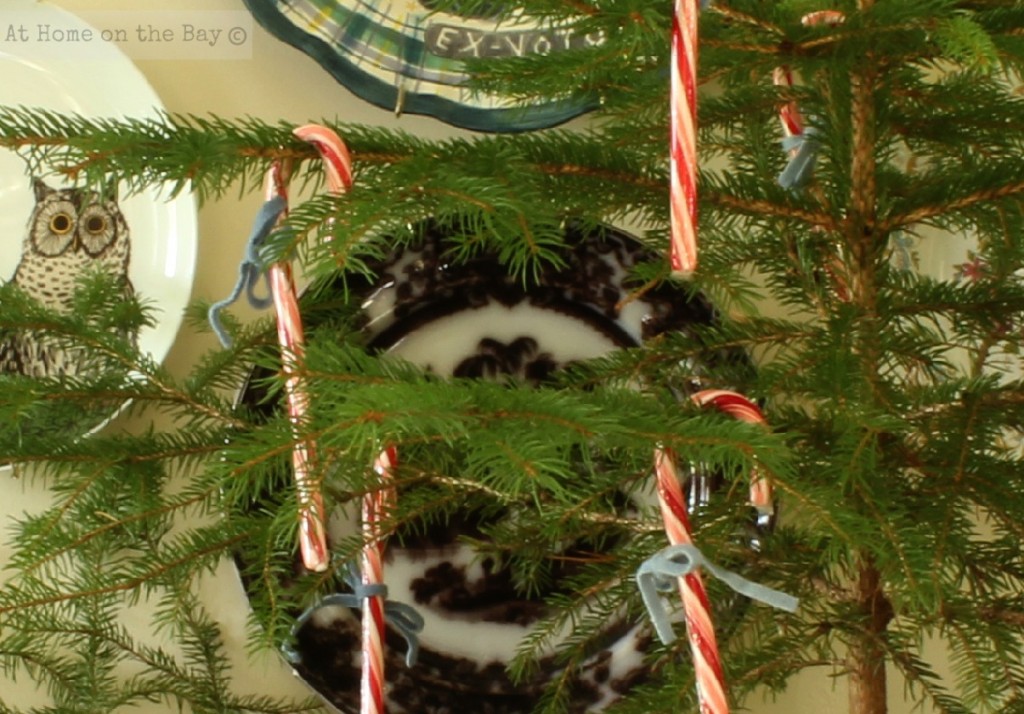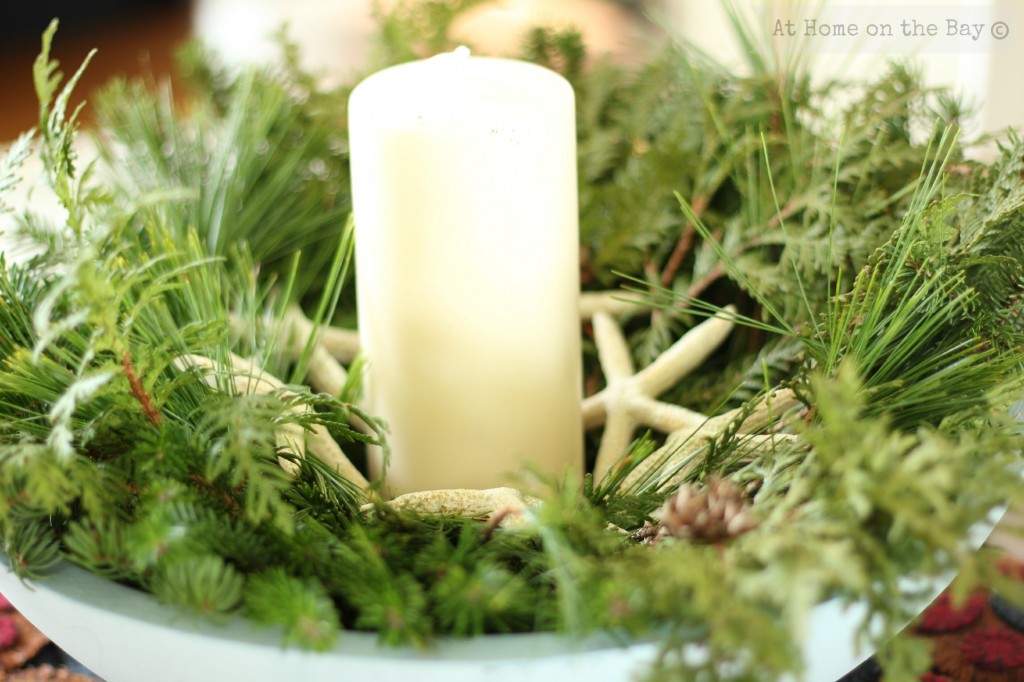 I'm calling it Americana meets the seaside …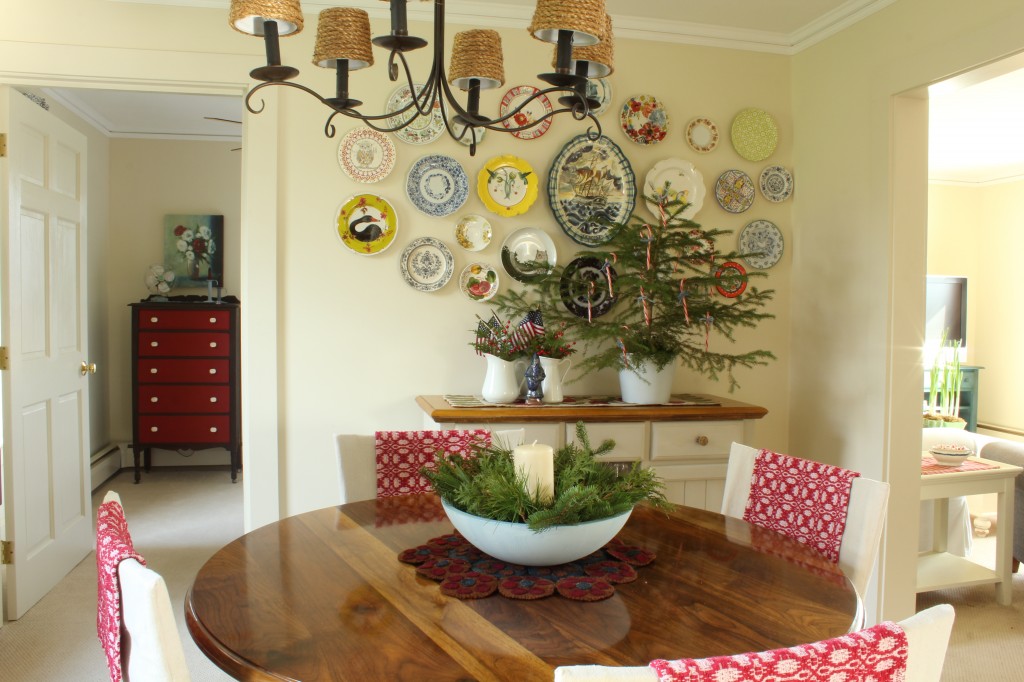 and a bright green cupboard.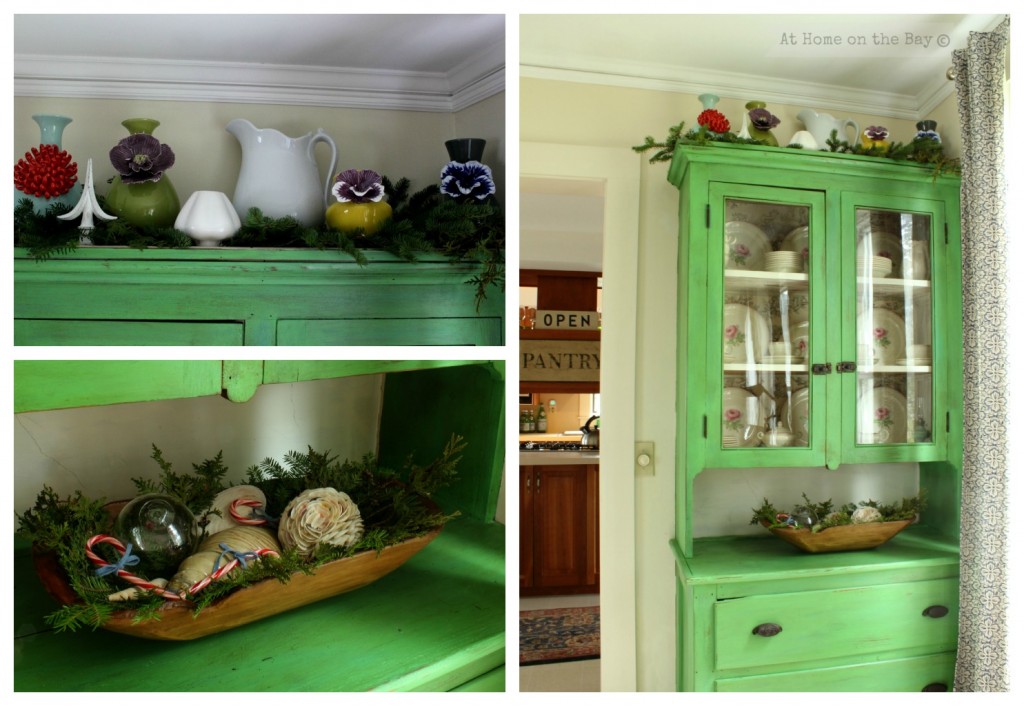 It's eclectic.
Linking with: