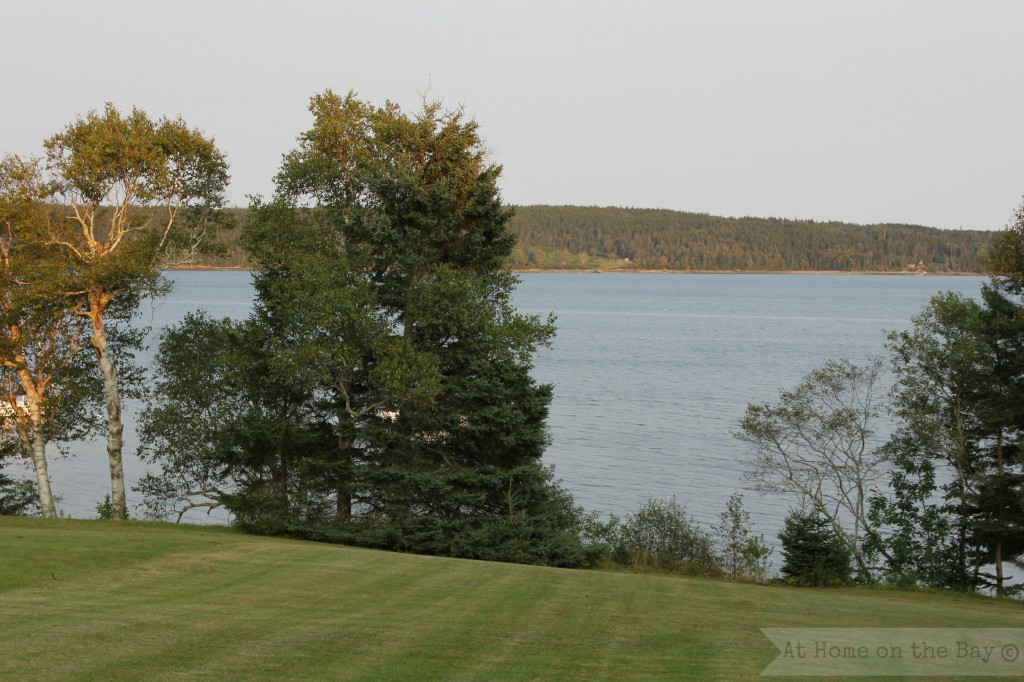 Fall is one of my favorite seasons.  I love the cool crisp air, wearing a sweater and boots, and sipping hot mulled cider.  But what I love most is the way the colors of the changing leaves make the ocean look so blue.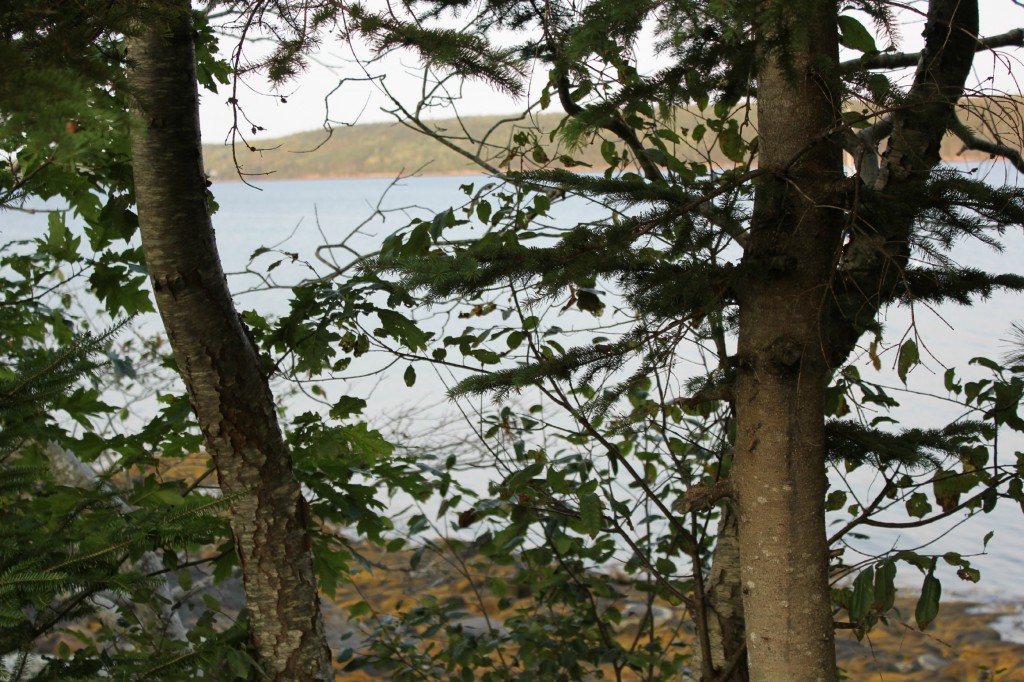 I was looking through my photos and found a few from early fall that I had forgotten about.  The leaves were just starting to change.  We took a stroll along the rocky beach and found a heart shaped rock.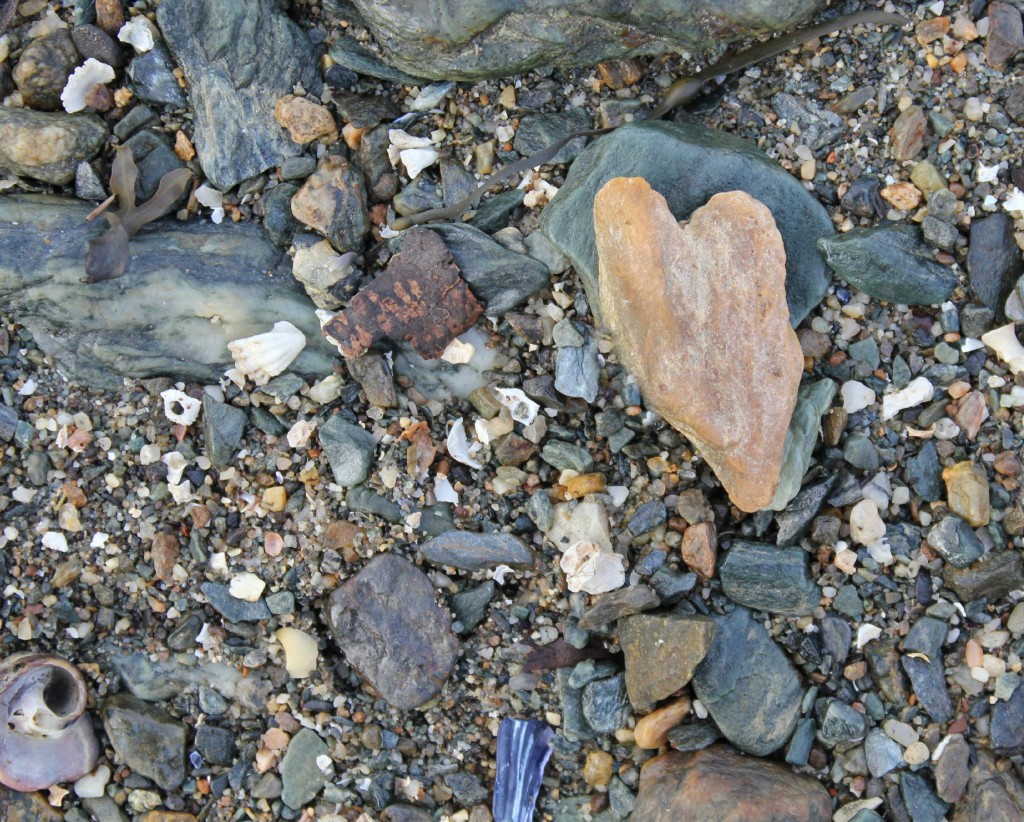 My husband and I took our grandson to the water's edge.  He loved splashing around with one hand while grasping the toy tractor he got from the Blue Hill Fair in the other.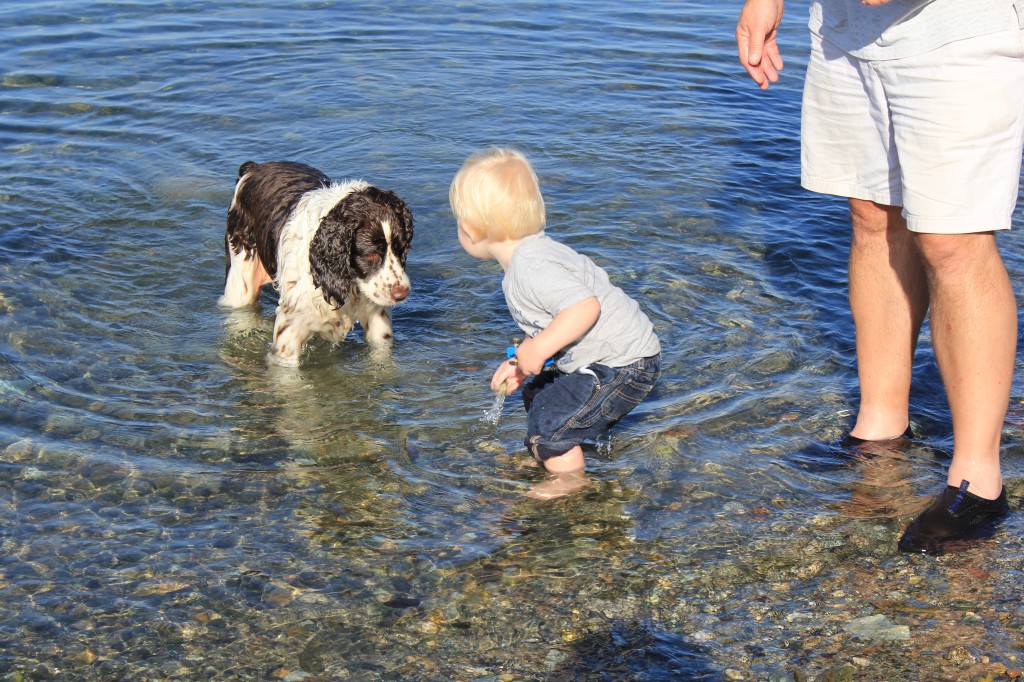 Autumn is a beautiful time of year on the bay.