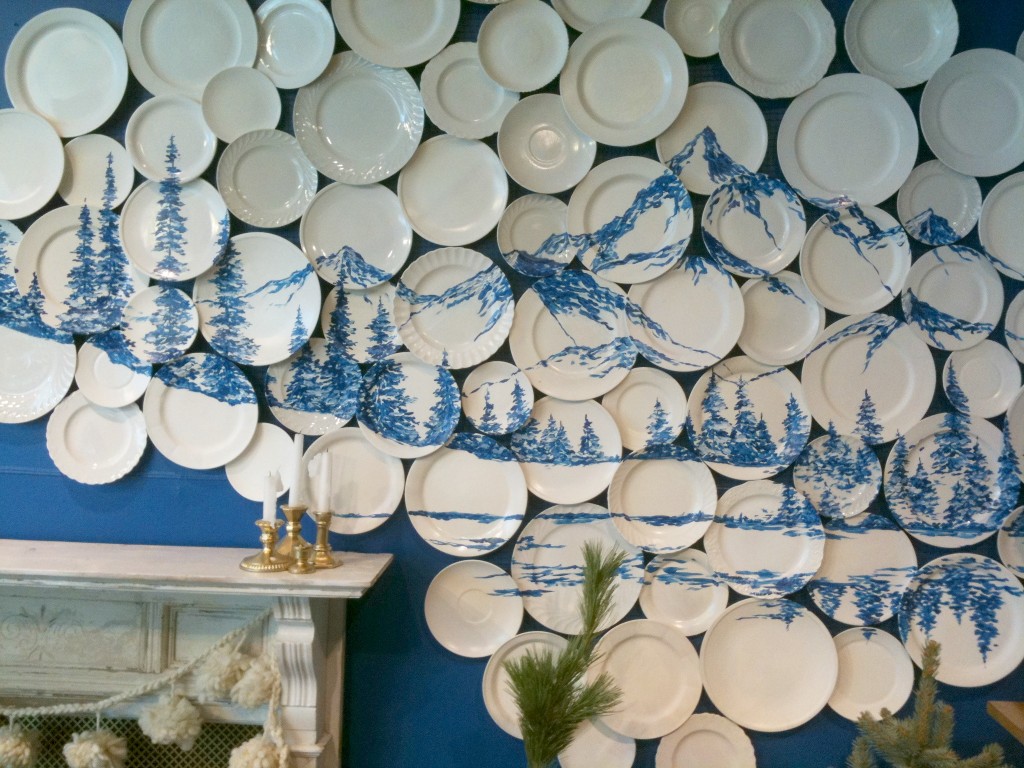 I just had to show you this gallery wall of painted plates that I saw on a recent trip to Anthropologie.  There is so much inspiration in that store.  A little trip to Anthro helps get me refreshed, whenever I am feeling uninspired .
 This art installation was amazing in person and my little iPhone could not take the pictures this wall so deserved.  Note to self: Remember to bring your good camera whenever visiting Anthropologie.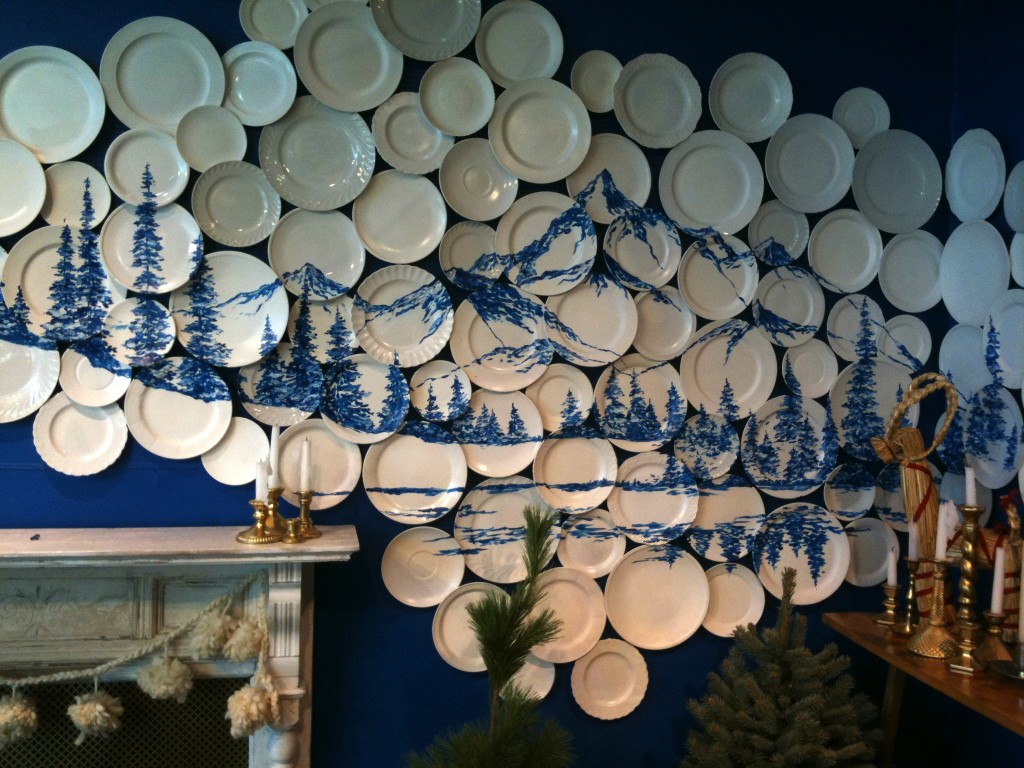 The plates were all different sizes and patterns.  They were hung close together in a kind of cloud pattern.  They even wrapped around onto a second wall
Upon closer inspection, I could tell the plates were first painted white and then hung.  The wintry blue scene seemed to be painted on afterwards.  It reminds me of Willow Ware deconstructed.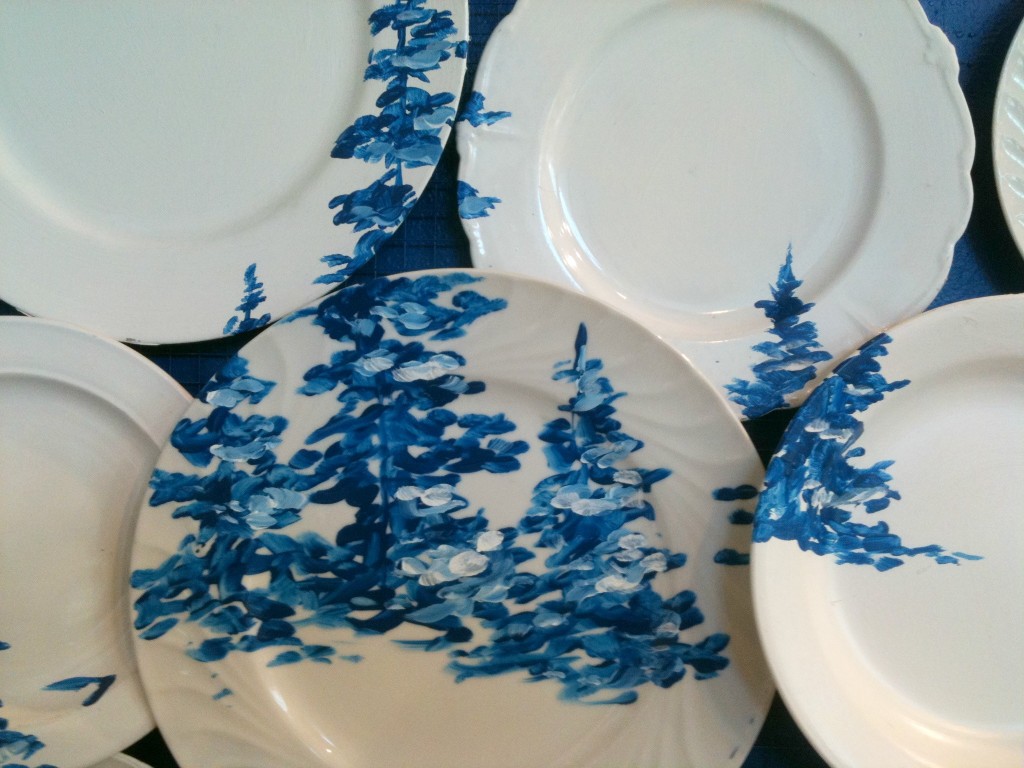 The Visual Display Teams at Anthropologie never cease to amaze me.  There is so much incredible talent there.  I love how each store interprets the seasonal concept in a way that no two are alike.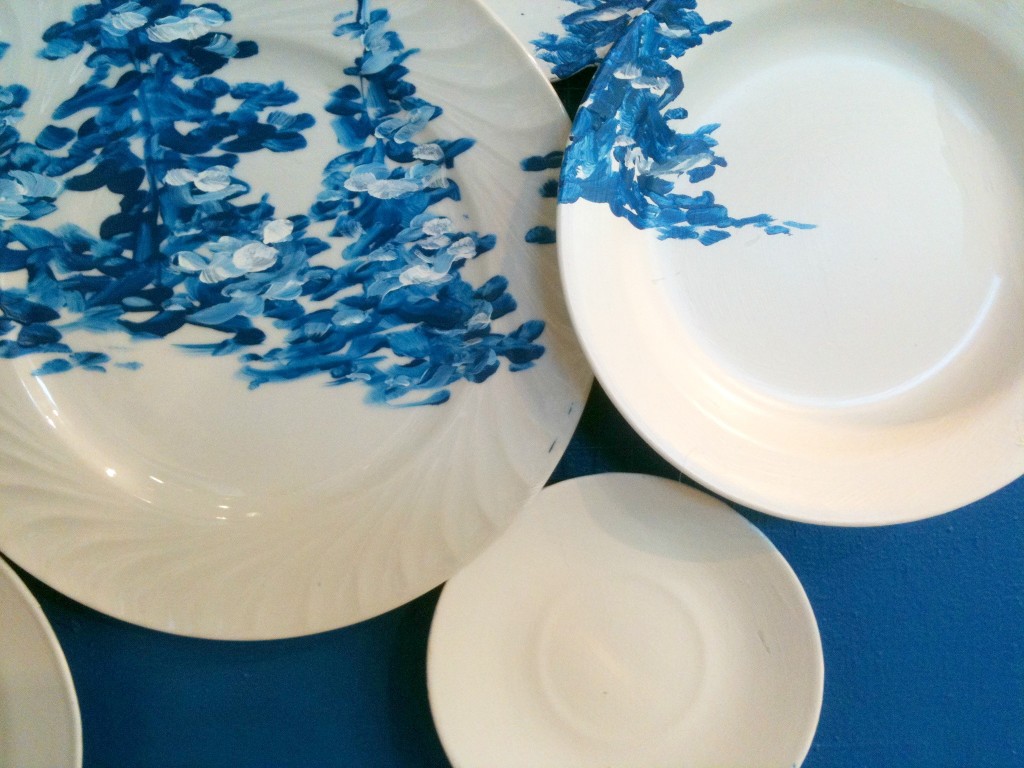 Does this make you want to hang some plates and paint, or is it just me?
Sharing with: