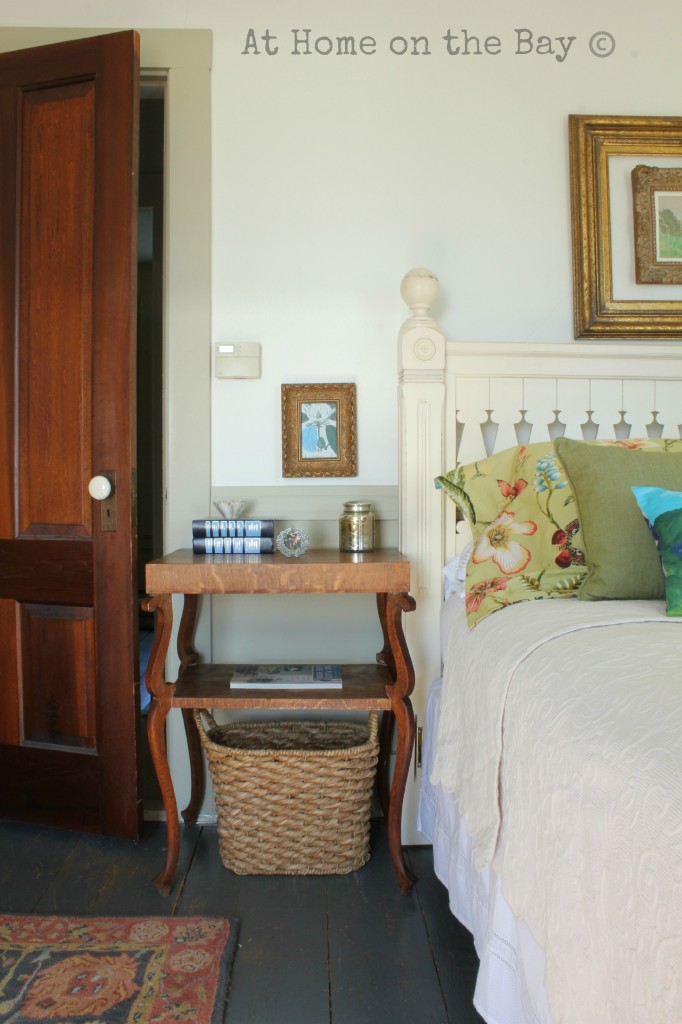 Finding a nightstand for our bedroom proved to be quite the challenge.  The space is small, but I needed plenty of storage area.  I didn't want another painted piece, so I was hoping to find something in a natural wood.  This nightstand table fit the bill.  It just took all summer to find.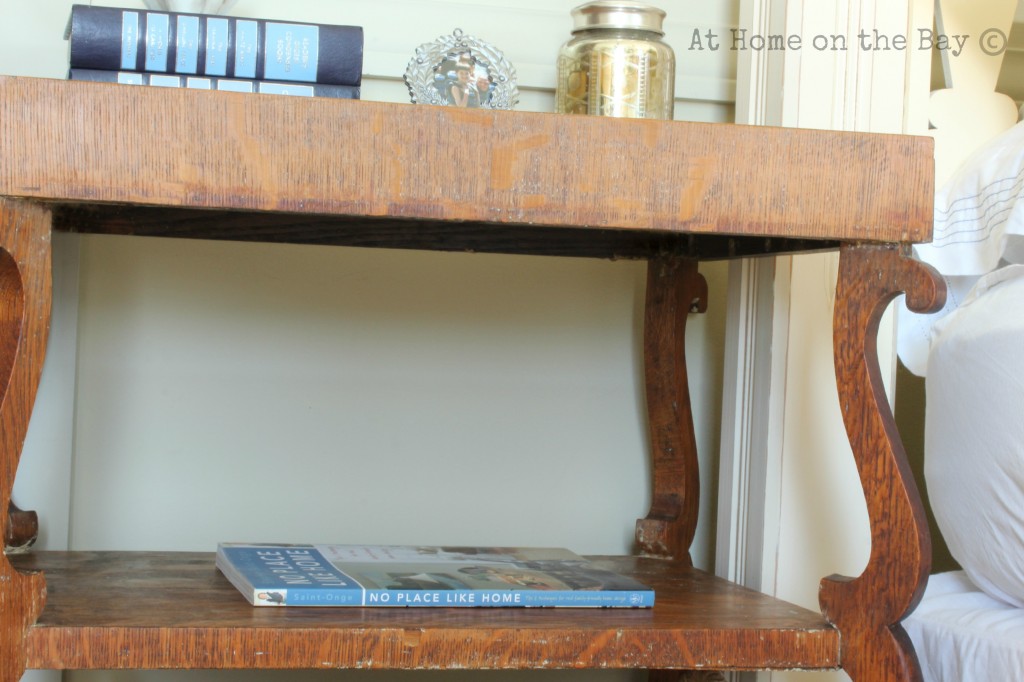 I found it at an estate sale for $40.  I love the curved leg detail and warm wood finish.  I adore the fact that it has a shelf under it for storing books.  The big bonus is that a wicker basket can fit under the bottom shelf for even more storage.  It is perfect for this small space.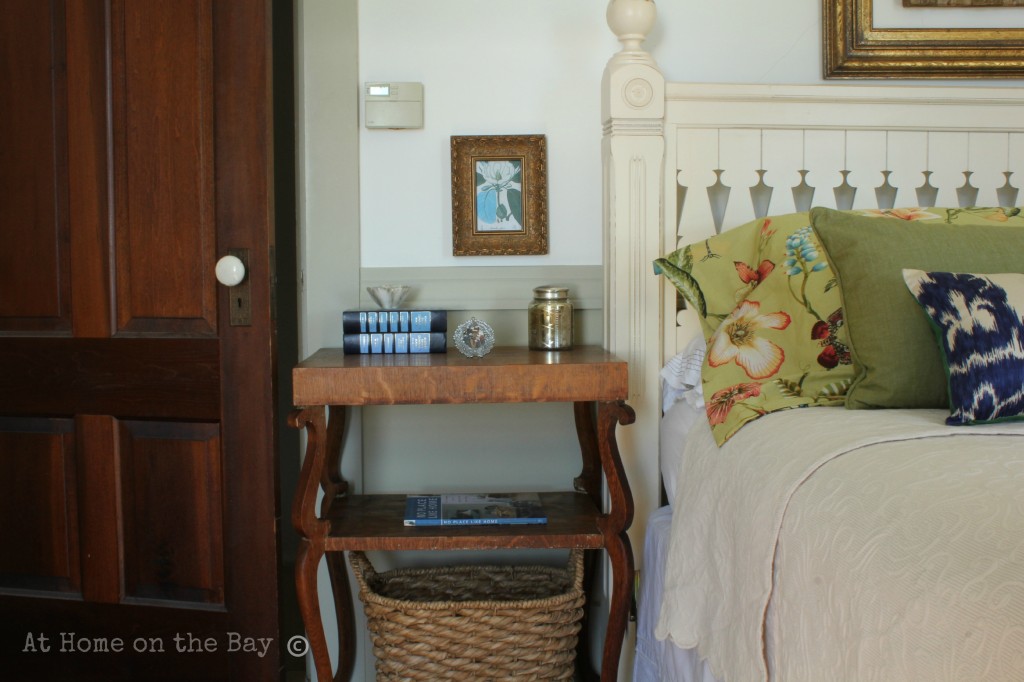 Some things are worth the wait.