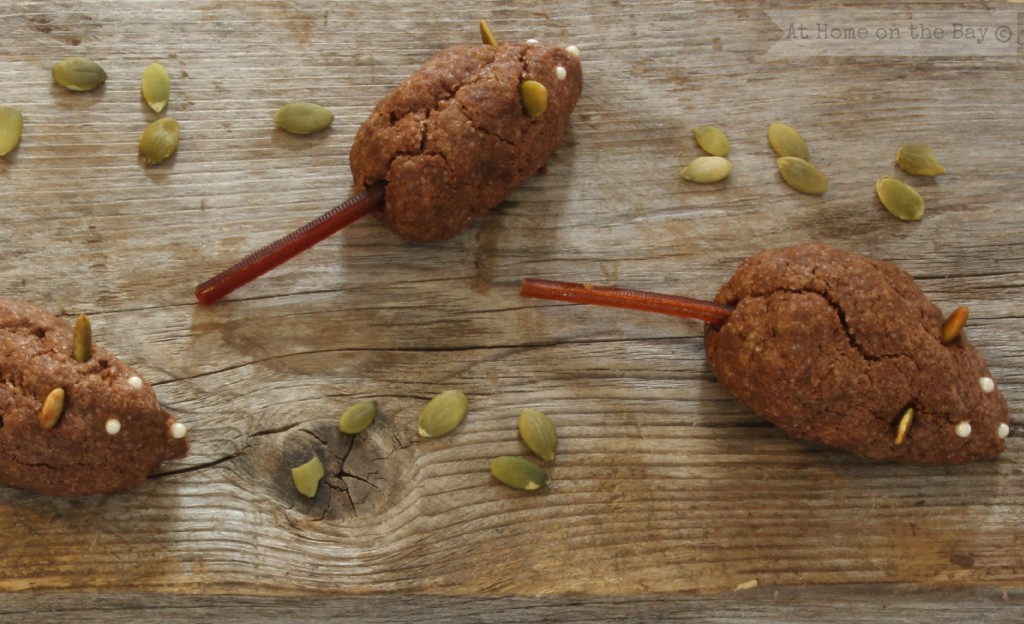 Mice cookies are not just for Christmas anymore.  They make great Halloween treats too.  Mice can be scary critters after all.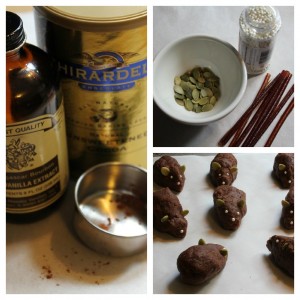 I made the chocolate version of this recipe.  The ears are made from pumpkin seeds.  The eyes are made from pearl cupcake gems which were both added before baking.  The tails are made from sliced fruit rolls which were added while the cookies were still hot from the oven.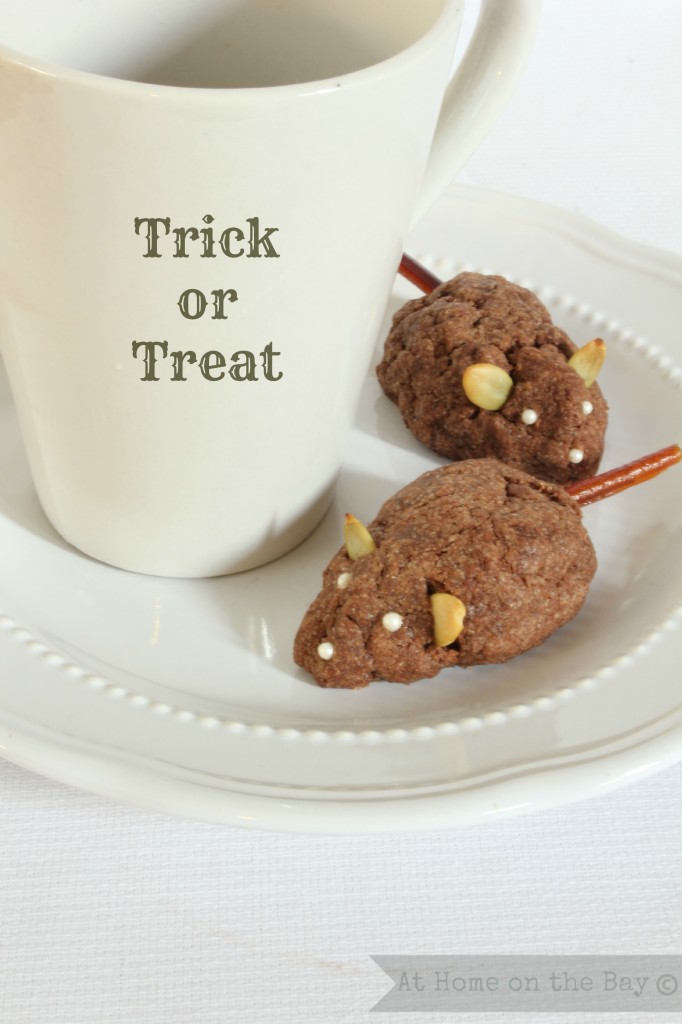 They are perfect with hot apple cider.
Sharing with: