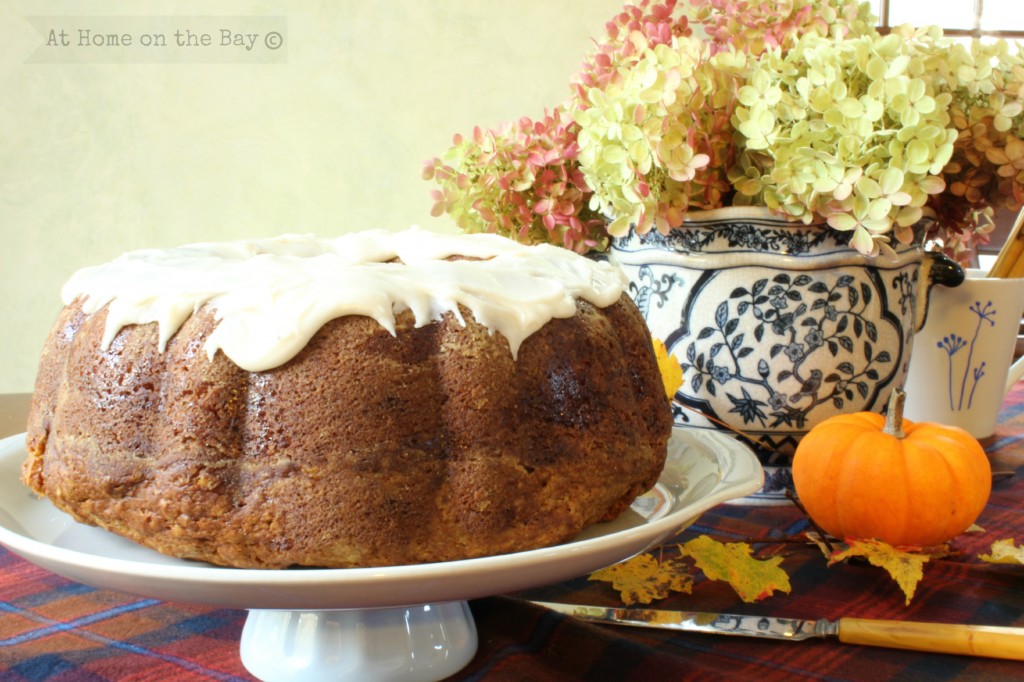 This  recipe for Pumpkin Tea Cake was handed down by my mother-in-law who was a wonderful cook.  She specialized in comfort food, and I always enjoyed sharing a meal with her.  She used to make this cake at Thanksgiving, and it would disappear quickly.  I think what makes this different form other pumpkin cakes is the combination of spices.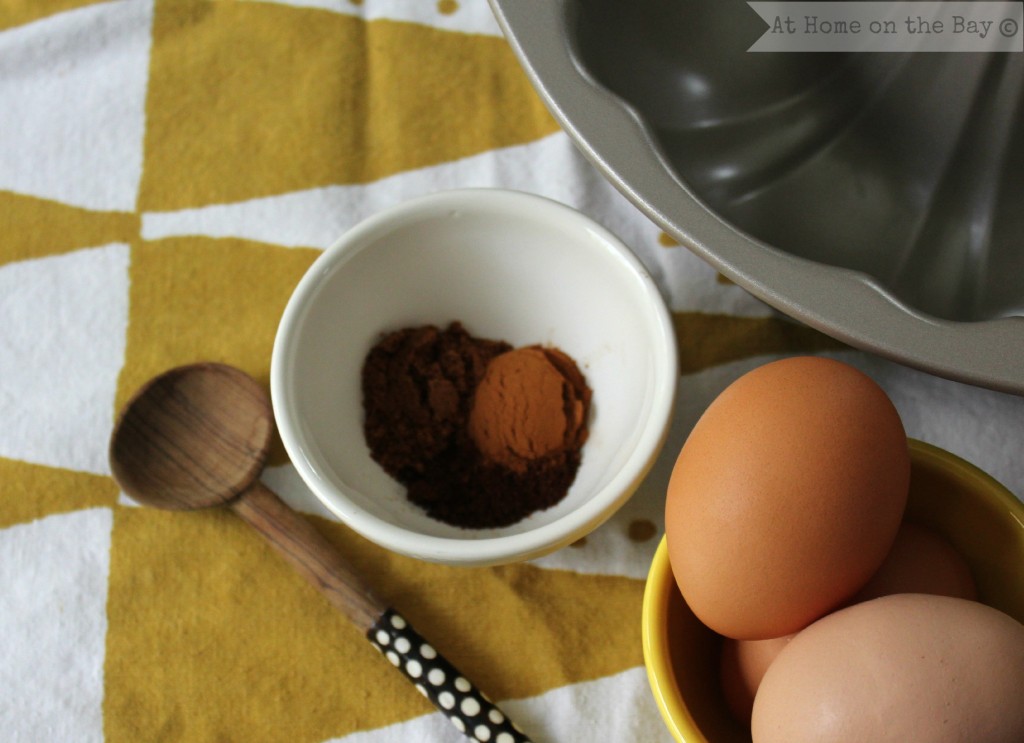 It has a teaspoon each of cinnamon, cloves and nutmeg, and smells so good while it is baking.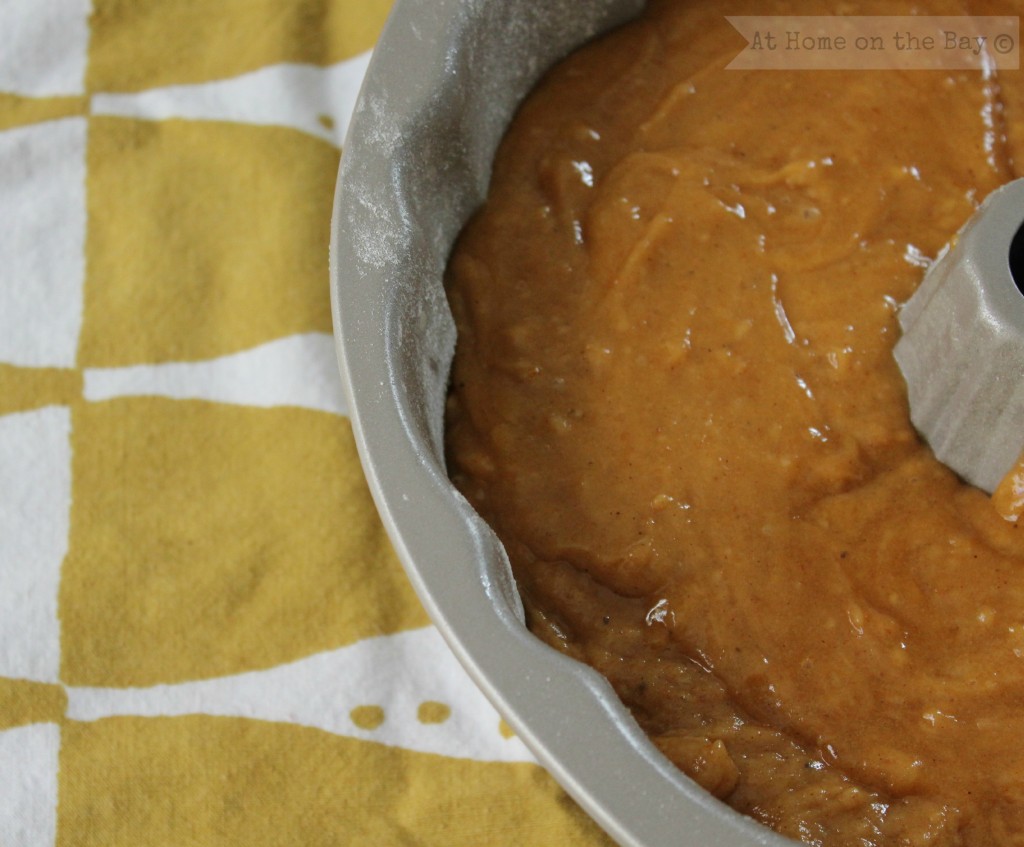 Pumpkin Tea Cake Recipe
In a large mixing bowl, mix together:
3 Cups sugar
1 Cup vegetable oil
3 eggs
1 – 15 oz. can pumpkin puree
Set aside.
***
In another large bowl, sift dry ingredients together:
3 Cups flour
1/2 tsp. salt
1/2 tsp. baking powder
1 tsp. baking soda
1 tsp. each: ground cinnamon, nutmeg and cloves
Add to pumpkin mixture, and mix together.  Pour into greased and floured 10″ bundt cake pan, and bake in a preheated 350* oven for 1 hour and 15 minutes, or until cake tester comes out clean.
Cool for 20 minutes and then remove from pan and continue cooling.
***
Glaze Recipe
Heat together 1/2 Tablespoon milk and 1/2 Tablespoon butter.  Add 1 cup confectioners' sugar, one half cup at a time.  Flavor with 1/2 teaspoon vanilla.  Spoon over cake.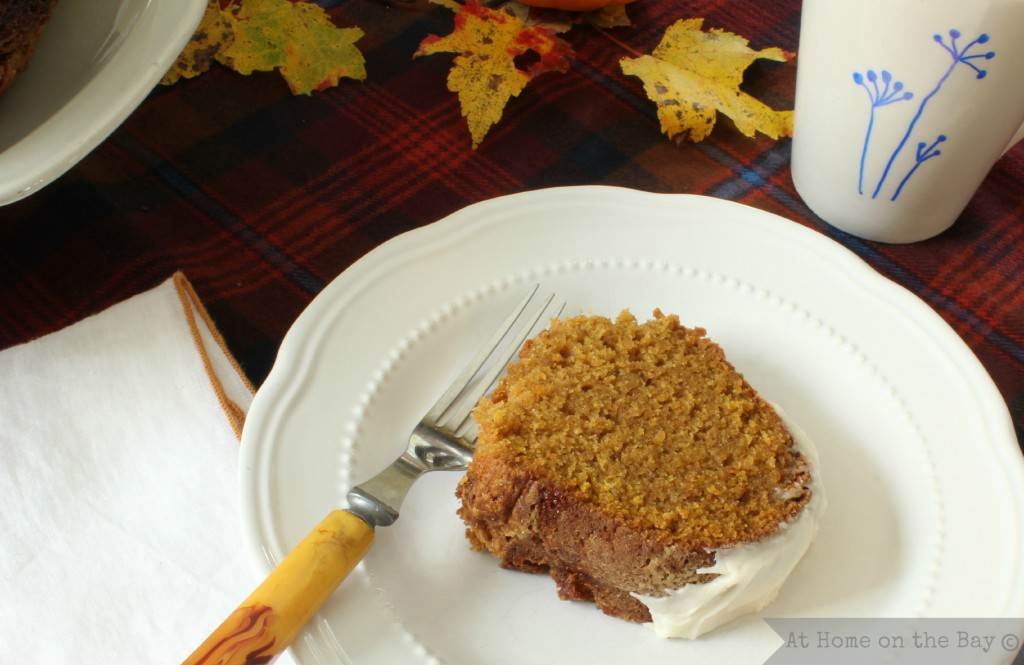 Enjoy!
Sharing with: