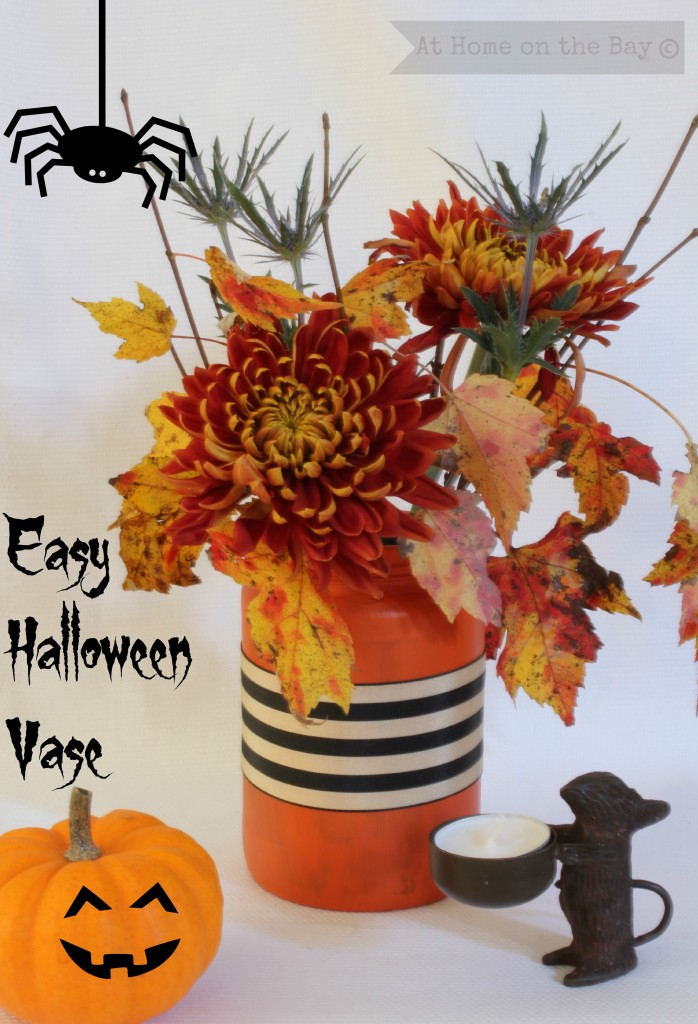 Easy Halloween Vase
 Do you need a quick center piece for Halloween.  You can make a quick vase out of a recycled jar painted with acrylic paint.
It is so easy. Just wash and dry an empty jar.  I used a pickle jar, but any size and shape will work.  Paint the outside with acrylic paint.  I used Martha Stewart multi-surface satin acrylic craft paint in the color Adobo, which is the perfect pumpkin color.  Let the first coat dry and then give it another coat.  When the last coat  is dry, it is time to add some ribbon.  I cut a ribbon the circumference of the jar plus a few extra inches for overlapping in the back.  The ribbon was glued onto the vase.  For a more finished look, you can fold under the ribbon in the back before gluing it down.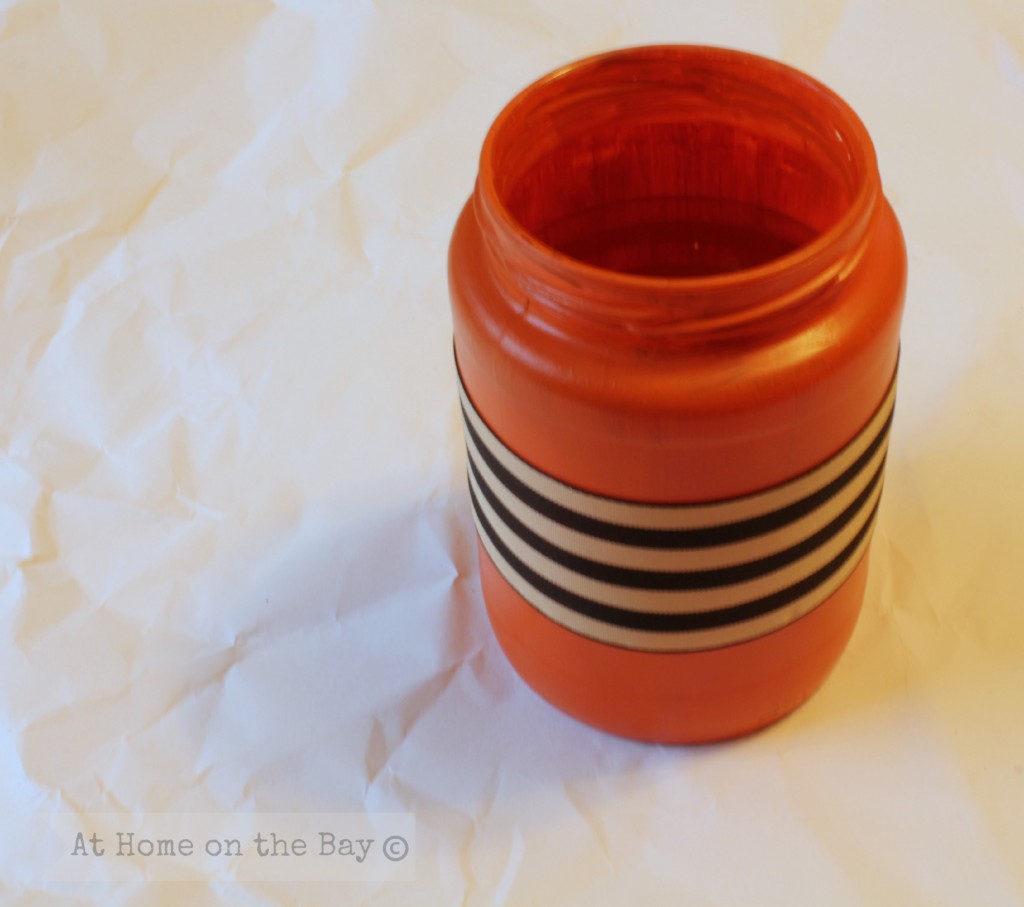 This is the fun part, send the kids outside to find leaves and sticks to fill the jar and see what they come back with,  or fill it with your favorite seasonal flowers, and if you want to be really spooky you can fill it with dead flowers.  Eek!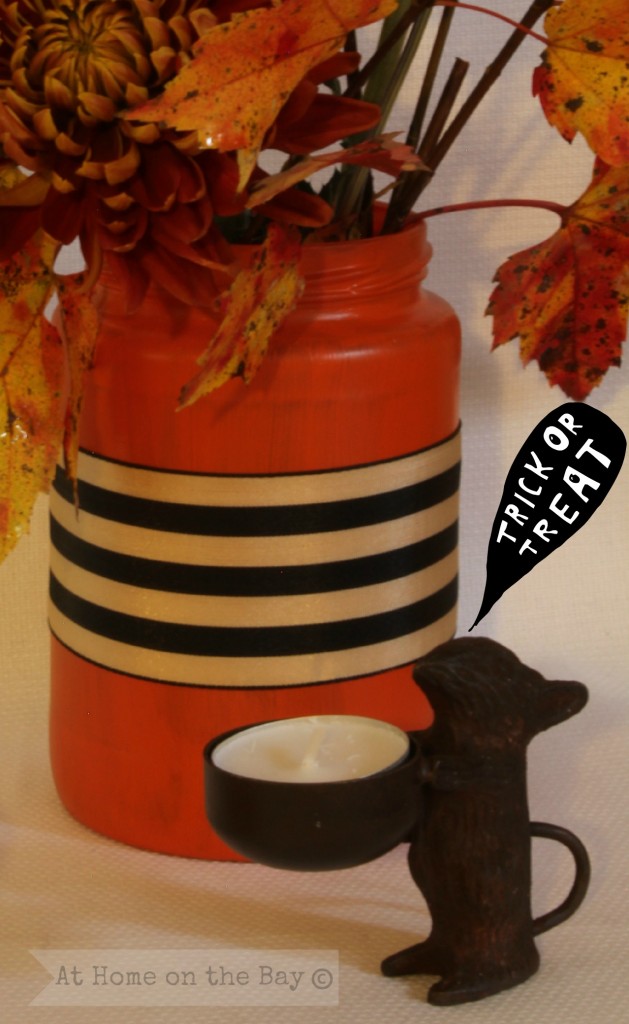 Are you ready for the Trick-or-Treaters?
Sharing with: